From February 16, Tohoku University's Archives will exhibit 80-year-old Hina dolls purchased by nurses at the School of Medicine in 1934.
The exhibition coincides with Hina matsuri, a festival celebrated by girls in Japan on March 3. It is customary for families to display dolls in their homes, and pray for the health and happiness of their daughters.
The origins of Hina matsuri lie in an ancient custom where small dolls made from straw were cast out to sea in miniature boats. Since the Heian period, permanent displays of dolls have become the norm across the country.
These days, typical decorations range from a simple display of two central dolls - the emperor and empress - to lavishly decorated tiers complete with musicians and furniture.
The Hina dolls on display at the Archives were purchased by the nurses association at the time for 1,000 yen. Considered a large amount of money at the time, the investment was intended to bring a bit of comfort to young nurses living and working far from home.
On display at the Seiryo Auditorium for many years, the dolls were gifted to the Tohoku University Archives by the nurses club in 2005.
Come and see this unique display. Entrance is free, so bring the kids!
Date: February 16 ~ March 8
Time: 10:00am ~ 5:00pm weekdays (closed public holidays)
Venue: Exhibition Room, 2nd Floor, Tohoku University Archives, Katahira Campus (Map)
Directions: https://www.tohoku.ac.jp/en/about/facilities/museums/31_tohoku_university_archives.html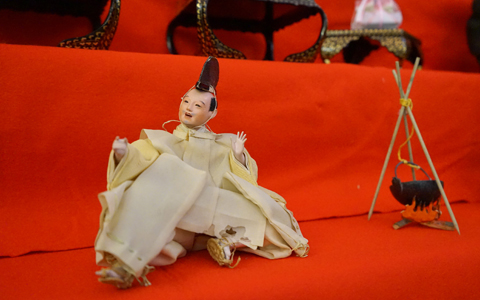 Contact:
Tohoku University Archives
Email: desk-tua

grp.tohoku.ac.jp