It all started with a taxi ride in 2001, in which Huw Price found himself with Jaan Tallinn, one of the team who developed Skype. That chance meeting and subsequent conversation about the dangers of artificial intelligence led them to co-found the Cambridge Centre for the Study of Existential Risk with British astronomer Lord Martin Rees.
Today, there are two Centres in Cambridge dedicated to ensuring that humans not only avoid the pitfalls of their own technological success, but make the best of the opportunities of the 21st century - especially in artificial intelligence.
In this lecture, Price presents an insider's view of the history and vision of these Centres, and a message about the importance of making our own good fortune.
Speaker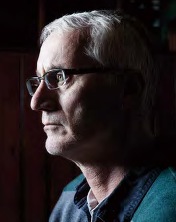 Huw Price is a Bertrand Russell Professor of Philosophy and a Fellow of Trinity College at the University of Cambridge. In addition to being a co-founder of the Centre for the Study of Existential Risk (CSER), he is the academic director of the Leverhulme Centre for the Future of Intelligence (CFI).
Details
Date: October 6
Time: 2:30~3:30pm
Language: English
Venue: Seminar room, Frontier Research Institute for Interdisciplinary Sciences
Aobayama Campus (MAP)
*There is no need to register for this event.

Event information in Japanese
Contact:
Frontier Research Institute for Interdisciplinary Sciences
Tel:+81-22-795-5755
Email: somu@fris.tohoku.ac.jp