The Tohoku University Global Initiative seminar was held last month, with special guest speaker Prof. Marie Pierre Favre, the vice-president for international affairs at Institut National des Sciences Appliquees Lyon (INSA Lyon) .
The seminar showcased Tohoku University's globalisation strategy, which includes adopting elements of the INSA Lyon model for student, faculty and staff mobility to strengthen international communicability.
The seminar ended with a lively exchange of views on how to achieve Satomi Vision, Tohoku University's ambition of creating "a community of wisdom where people gather together, learn, and create, with open doors to the world."
The event was held at the TOKYO ELECTRON House of Creativity at Tohoku University's Katahira campus.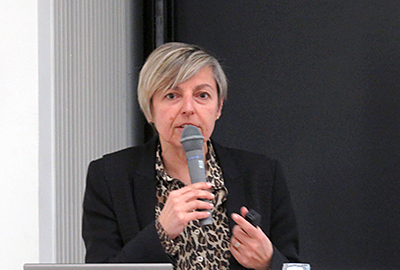 Contact:
Office of the President
Tohoku University
Tel: +81-22 217-5009
Email: skk-staff

grp.tohoku.ac.jp