Tohoku University hosted a Chinese delegation on March 8. The group included representatives from Central South University, led by Professor Liang Shuquan (Head, School of Materials Science and Engineering) and Chongqing University Professor Chen Zejun (Assistant Dean, College of Materials Science and Engineering, Department of Materials Engineering).
They met with Executive Vice President Toshiya Ueki to discuss further research exchanges among the three universities. The Director of Education of the Consulate-General of the People's Republic of China in Niigata, Zhang Yuansong, was also at the meeting.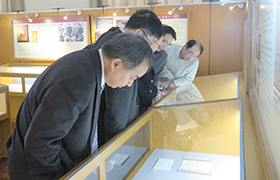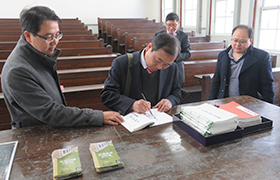 While at Katahira campus, the group viewed the exhibits at the University Archives and stopped by the Lu Xun Lecture Hall. They also toured the facilities of the Institute of Multidisciplinary Research for Advanced Materials (IMRAM) and the Institute for Materials Research (IMR).
The delegation's visit follows a trip last November to Chongqing City by professors from IMRAM - part of the "Tohoku University / Western China Materials Science Researcher Exchange Project" set up by the Consulate-General.
Tohoku University and Chongqing University have also had an academic exchange agreement in place since 2007.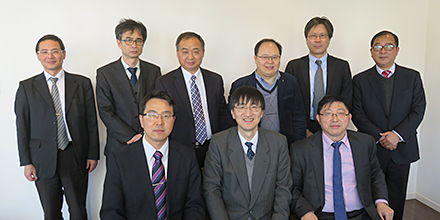 Contact:
International Exchange Division
Tel: +81 22-217-4844