The 67th Spring Marine Sports Festival will be held on June 9, and the Tohoku University Rowing Club is calling for participants. The event is open to all faculty, staff and students.
Each team will be composed of four members (staff/student mixed teams are welcome) and the rowing club will provide training for beginners. For safety, an experienced coxswain from the rowing club will lead the crew.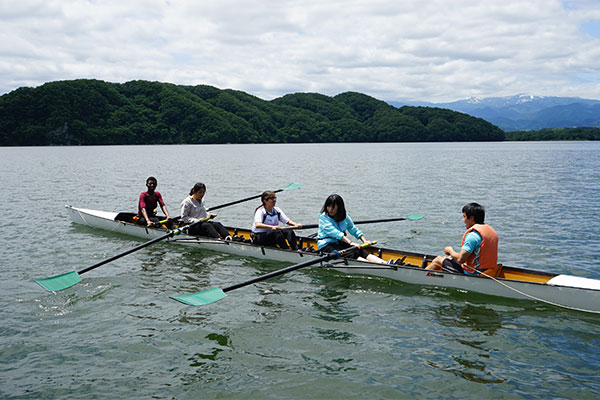 If a team has fewer than four people, members of the rowing club will make up the extra numbers.
Spots are limited to 16 teams, and applications will be accepted on a first come first served basis.
Date: Sunday, June 9, 2019
Time: 10 a.m. - 3 p.m.
Venue: Kamafusa Dam, Kawasaki (30 mins by car from Sendai) (Map)
- Registration is closed on May 24. -
Contact:
Education and Student Support Department
Email: sta-kagai

grp.tohoku.ac.jp