This month Sendai welcomed the 24th Jozenji Street Jazz Festival. Named after the city's Zelkova tree-lined Jozenji Street, festival goers are treated to a weekend of performances around the city.
Originally centered on jazz, the festival has expanded to include a variety of musical genres, with amateurs playing alongside professional musicians.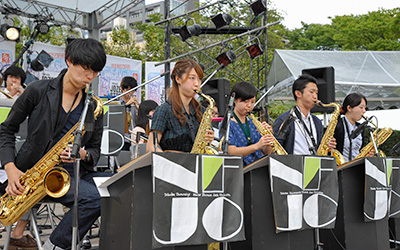 Tohoku University's New Forest Jazz Orchestra, was an opening act on day one of the festival. The big band orchestra has grown to include two other factions: the graduate orchestra and the junior orchestra who also performed at the event. The university's Electone Club, MUSICA took to the stage performing in ensemble groups.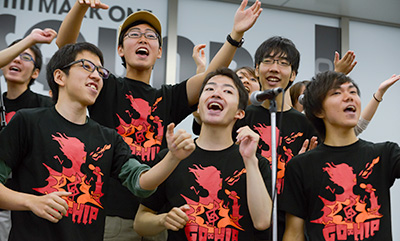 Slightly out of the ordinary are the gospel singers who call themselves 'Goship'. The club of 40 plus students celebrates its 10th anniversary this year. Initially starting with 5-6 people, the choir has members with a range of background interests, but something about gospel singing attracted them to the club.
Club leader Kento Ihara says singing gospel songs is empowering. He says that while the group are non-denominational, they reflect on the lyrics of the song which instill a natural sense of spiritually in the singers.
They have a core repertoire of around 10 songs, but introduce new songs every year. All the songs are in English and they don't work from music scores but instead choose the songs and then arrange them themselves. Practices are held 2-3 times a week, in classrooms on campus.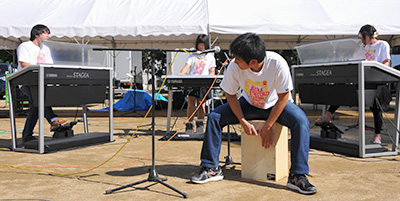 Whatever your flavour of music, the Jozenji Street Jazz Festival has something of interest for everyone.