On April 11, the Vice-Rector for International Affairs at Tecnológico de Monterrey, José Manuel Páez Borrallo, visited Tohoku University and met with Vice President Masahiro Yamaguchi.
Tecnológico de Monterrey is the largest private university in Mexico with 26 campuses and approximately 90,000 students. It is a comprehensive university which, in addition to offering excellent courses in science and engineering, also provides undergraduate courses in humanities and social sciences. Its entrepreneurship program for undergraduates was ranked 10th in the world in 2019 by the Princeton Review.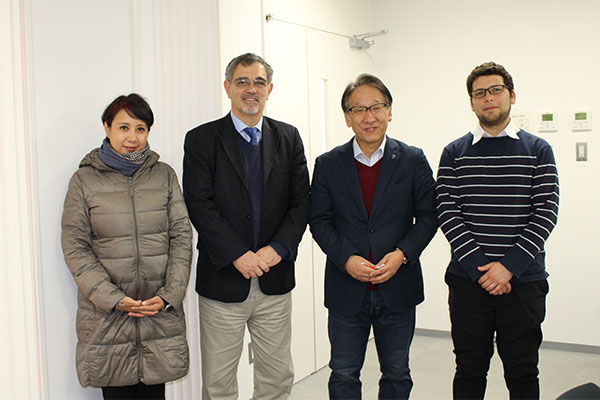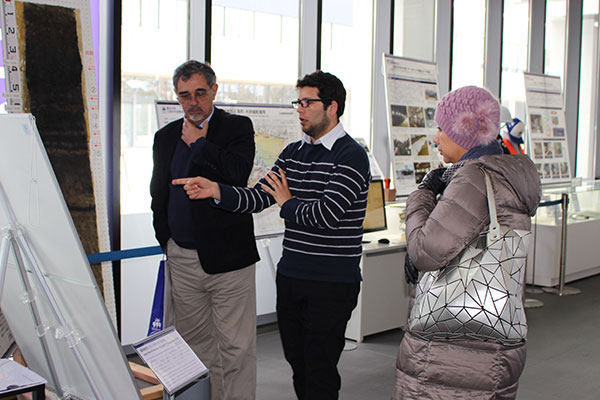 Both Tecnológico de Monterrey and Tohoku University are members of the Association of Pacific Rim Universities (APRU), and since a group from Mexico visited the university in December 2017, exchanges between the two universities have been conducted largely by the International Research Institute of Disaster Science (IRIDeS).
On this occasion, the university's representatives first visited IRIDeS, where they received a presentation from Associate Professor Erick Mas on methods of evaluating and predicting the impact of earthquakes, and the tsunami they cause, in Japan and Latin America, and opinions were exchanged on potential future joint research.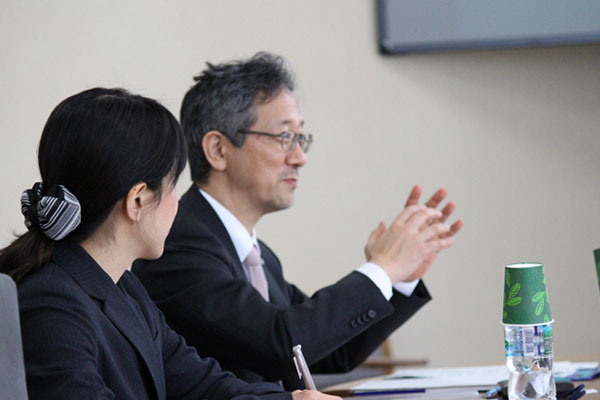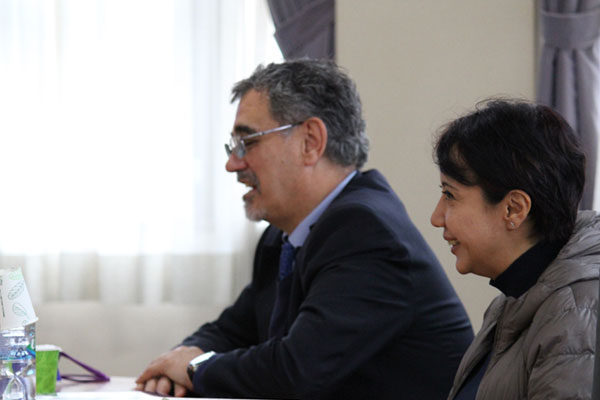 The group then met with Vice President Yamaguchi at Katahira Campus. During the meeting, Vice-Rector Páez said "Japan and Mexico are both located in the Pacific Rim, and what is common to our two countries is that there are many earthquakes. We would like to further deepen collaboration between our two universities in the field of disaster science research."
Tecnológico de Monterrey will host the APRU-IRIDeS Multi-Hazards Symposium at the end of October, and some faculty members from Tohoku University - including Associate Professor Takako Izumi, who is Director of the APRU Multi-Hazards Program - are likely to attend.
For those students and young researchers from Tohoku University who have been accepted to present abstracts or posters at the symposium, it's possible to apply for grants to cover travel expenses after acceptance.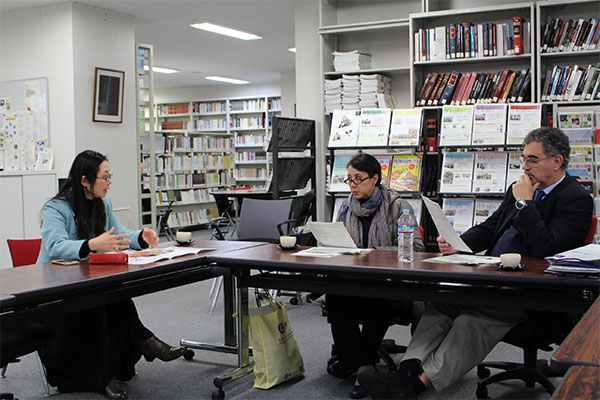 The last stop on the group's visit was the Center for Gender Equality Promotion. There, they were introduced to the university's efforts regarding gender equality by Vice President Noriko Osumi, and views were exchanged on the current situation and issues at both universities.

News in Japanese
Contact:
Tohoku University International Exchange Division
Tel: +81 22 217-5578
Email: kokusai-k

grp.tohoku.ac.jp