In conjunction with the G7 Science and Technology Ministers Meeting in Sendai, Maria Cristina Russo, the European Commissions' Director for Global Approach and International Cooperation in Research & Innovation, visited Tohoku University on May 11, 2023. Russo and her delegation held discussions with Executive Vice President Toshiya Ueki and visited the Institute of Development, Aging and Cancer.
Russo was joined by two members of the Delegation of the European Union to Japan: Dr. Gediminas Ramanauskas, First Counsellor and Head of Science, Innovation, Digital and Other EU policies Section; and Tom Kuczynski, Science and Technology Advisor. Associate Executive Vice President Kazuko Suematsu and Professor Asako Sugimoto, from the Graduate School of Life Sciences, also participated in the discussions. The EU side opened by talking about the promotion of gender equality and explaining the EU's ongoing efforts in research and innovation. Tohoku University representatives then spoke about initiatives such as the 'Tohoku University Declaration of Promoting Diversity, Equity and Inclusion (DEI)'.
Subsequently, Russo and her delegation visited the Institute of Development, Aging, and Cancer. It's director, Professor Kozo Tanaka, provided and overview of the institute's history and research activities. Associate Professor Shinpei Kawaoka introduced some of its initiatives and his own research. The visit was followed by discussions on EU research and innovation policies and topics such as research exchanges between European universities and Tohoku University.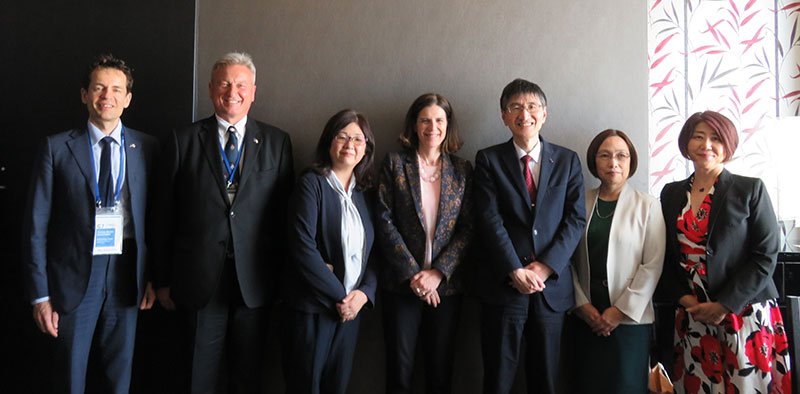 Contact:
General Affairs and Planning Department, Global Engagement Division
Email: kokusai-r

grp.tohoku.ac.jp