On November 25, Jean-Eric Paquet, Ambassador of the European Union to Japan, visited Tohoku University and paid a courtesy call on President Hideo Ohno.
In his welcoming speech, President Ohno congratulated the ambassador on his recent appointment and noted that Tohoku University has enjoyed very many meaningful exchanges with EU countries in terms of education and research.
Ambassador Paquet explained that he was involved in formulating research and innovation frameworks for the EU, such as Horizon Europe, and in promoting international partnerships in his previous position at the European Commission. The ambassador also mentioned that Horizon Europe has been very effective in promoting research collaborations between Japan and Europe.
President Ohno said that the university has been impressed by the potential of the EU's research innovation frameworks, and that it has been making use of a number of cooperative frameworks to conduct joint research with institutions across Europe.
President Ohno then introduced NanoTerasu, the next-generation synchrotron radiation facility being constructed on the Aobayama Campus, as one of the highlights of the university's initiatives, and he said that he expects the facility will create many opportunities for collaboration with various stakeholders, including private companies.
After his meeting with the president, the ambassador and his party were given a tour of AIMR, discussed matters with students at the School of Public Policy, and visited NanoTerasu.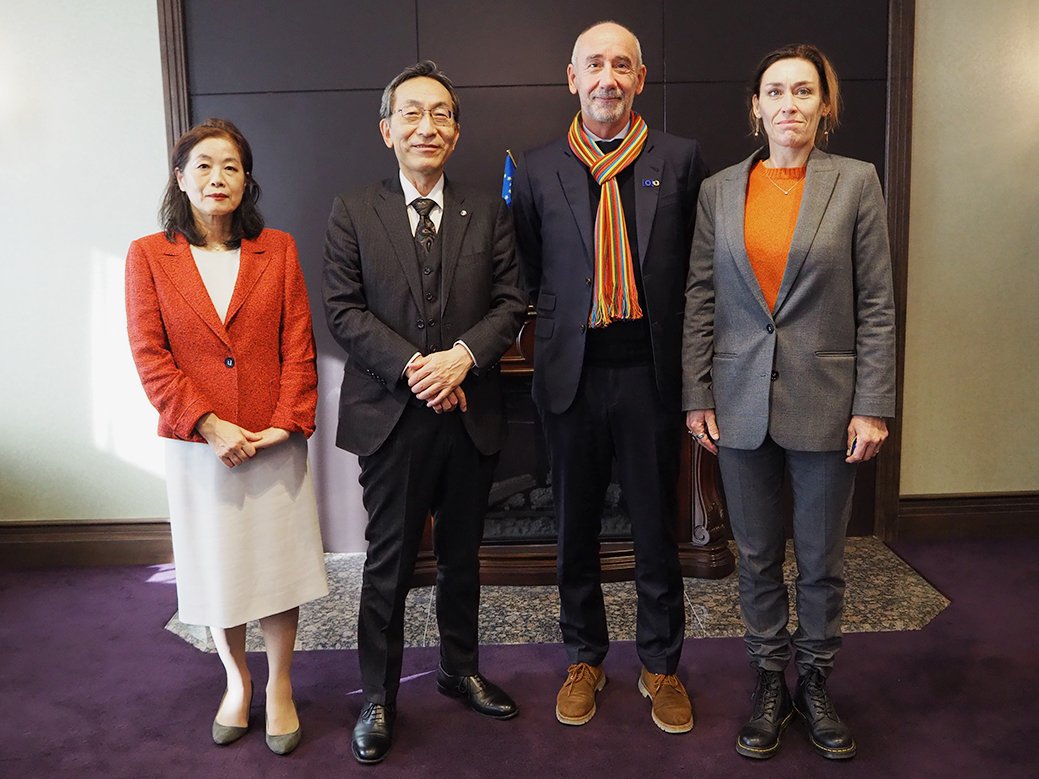 Contact:
General Affairs and Planning Department, Global Engagement Division
Email: kokusai-r

grp.tohoku.ac.jp