On August 27, a delegation from the Beijing Education Examinations Authority, led by President LI Shizhu, visited Tohoku University. They met for discussions with Prof. Hirotsugu Takizawa, Executive Vice President for Education and Student Support.
The Beijing Education Examinations Authority was established in February 1996 as an organization affiliated with the Beijing Municipal Commission of Education. It is responsible for recruiting students, determining the content of examinations, and for their evaluation in the Beijing municipal area.
As part of the meeting, Professor Mitsuo Ishii gave a presentation on the structure of Japan's university entrance examination system, future reform policies, and the entrance examination system used by Tohoku University.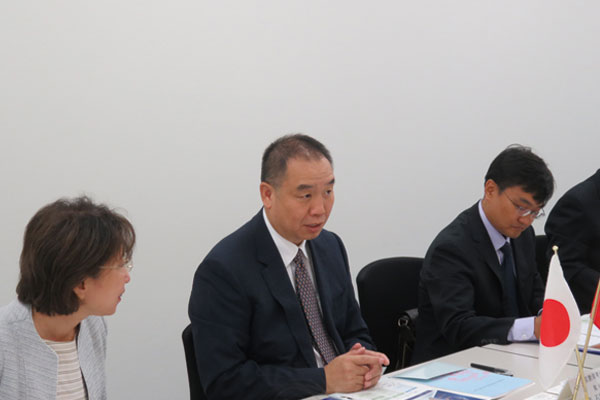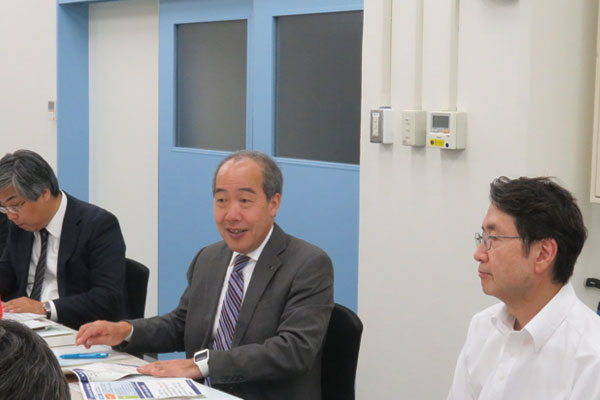 Prof. Ishii's presentation was followed by a lively question-and-answer session. Both sides enjoyed the opportunity to understand in detail how the Japanese entrance examination system compared to the system used in Beijing.
Following the meeting, the group visited the Tohoku University Archives and the Lu Xun Lecture Hall.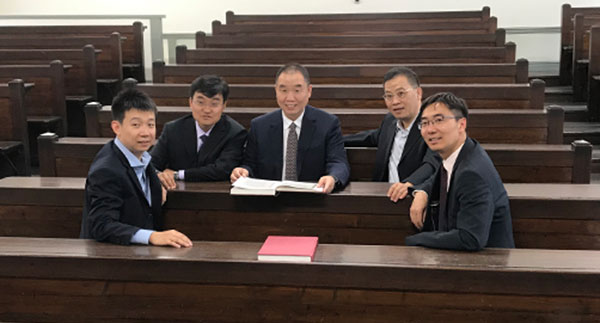 News in Japanese
Contact:
Tohoku University Global Engagement Division:
+81 22 217-4844
Email: kokusai-r

grp.tohoku.ac.jp