On May 23, 2023, the Czech Ambassador to Japan, Martin Tomčo, visited Tohoku University and met with Executive Vice President Toshiya Ueki.
EVP Ueki welcomed the ambassador and outlined his expectations for further collaborations with Czech universities, collaborations he hopes would not only be in the natural sciences but also in the Social Sciences and Humanities. He also brought up Tohoku University's university-level academic exchange agreement with the Czech Technical University in Prague.
Ambassador Tomčo discussed cooperation in advanced technological fields between the Czech Republic and Japan, which receives support from the European Union, and highlighted the importance of strengthening the relationships between academic institutes within the two countries.
Guided by his long-time friend, Professor Yukino Sato, Ambassador Tomčo visited each of Tohoku University's campus. He met with Professor Hiroyuki Eto, Dean of the Graduate School of International Cultural Studies, and Professor Tomoki Okawara, who is the chairperson of the graduate school's International Exchange Committee.
The ambassador also participated in a roundtable discussion with Czech exchange students as well as university students who study the Czech language and culture.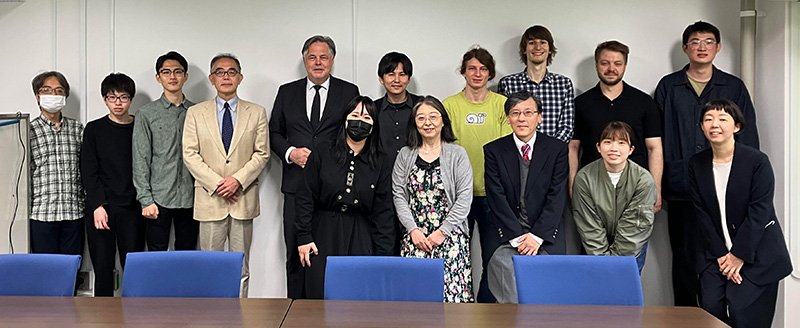 News in Japanese
Contact:
General Affairs and Planning Department, Global Engagement Division
Email: kokusai-r

grp.tohoku.ac.jp