On December 1, a six-member delegation from Tecnológico de Monterrey in Mexico visited Tohoku University for discussions on academic exchanges.
Tecnológico de Monterrey is the largest private university in Mexico, with 26 campuses and approximately 90,000 students. It is a comprehensive university, so in addition to science and engineering, it has undergraduate departments for the humanities and social sciences. Especially noteworthy is its business school, which is highly rated throughout Mexico and Latin America.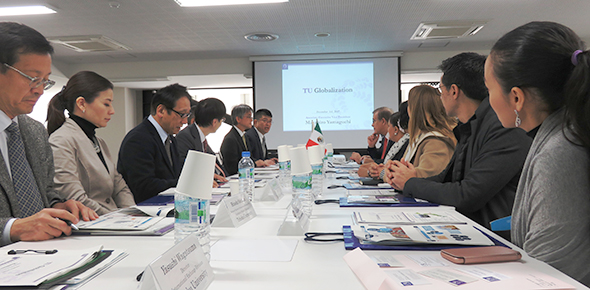 The group began by visiting the Center for Gender Equality Promotion on Katahira Campus, where they learned about the various ways Tohoku University supports gender equality, especially with regard to improving the proportion of female students in the natural sciences.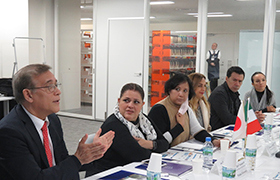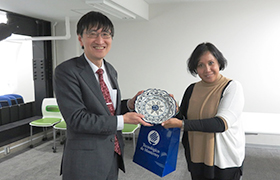 At the main library on Kawauchi Campus, the group met with Executive Vice President Toshiya Ueki and other senior officials. Professor Adriana Rojas Martínez, who is Regional Director for the Asia Pacific region at Tecnológico de Monterrey, expressed hope that the two universities will begin collaborating in the near future, adding that Tohoku University could become one of Tecnológico's most important partners in Asia.
After the meeting, the delegates visited the International Research Institute of Disaster Science (IRIDeS) at the new extension of Aobayama Campus, and shared how Tecnológico de Monterrey dealt with September's Central Mexico Earthquake.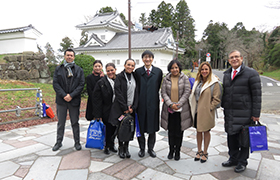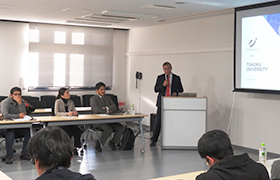 The group's final stop was at the Graduate School of Engineering, where they learned more about the various international exchange programs, and had positive discussions about collaborative research opportunities.

News in Japanese
Contact:
Tohoku University International Exchange Division
Tel: +81 22 217-5578
Email: kokusai-k@grp.tohoku.ac.jp