Tohoku University and Dalian University of Technology have renewed their Academic Exchange Agreement, which was first concluded 10 years ago in 2007.
The signing of the renewed agreement took place between Executive Vice President Toshiya Ueki and Dalian University of Technology Vice President Yongchen Song at Katahira Campus on August 30.
In the decade since the original agreement, the two universities have deepened their friendship and cooperation, by way of research exchanges in materials science, and through events such as the holding of Tohoku University Day at Dalian University of Technology in 2011.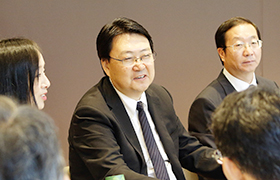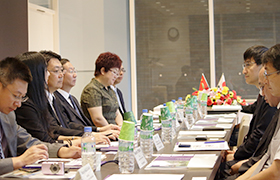 During their meeting , EVP Ueki stated his conviction that the various cooperative relationships which exist between the two universities, including industry-academia collaboration, will further deepen as a result of the renewal of this agreement.
VP Song echoed the sentiment in his remarks and added that he expects to see further expansion in the number and type of exchanges, especially those related to the field of materials science.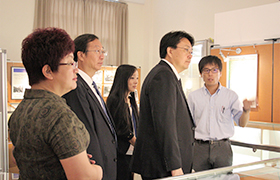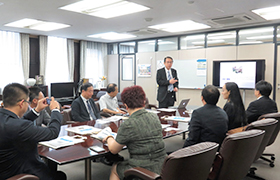 In addition to receiving an introduction to the research currently being carried out at the Institute for Materials Research from its director, Prof. Koki Takanashi, VP Song and the other delegates also visited the Tohoku University Archives. They learnt about the time spent at the university by Chinese literary great, Lu Xun, and visited the lecture hall in which he studied.
Dalian University of Technology is a comprehensive university with approximately 35,000 students. It is located in Dalian City, in the province of Liaoning in the northeastern part of China.
Contact:
International Exchange Division, Tohoku University
Tel: +81 22 217-5578
Email: kokusai-k@grp.tohoku.ac.jp