On May 7, President Narendra Jussien of IMT Mines Albi-Carmaux visited Tohoku University, meeting with President Hideo Ohno to renew the academic exchange agreement between the two institutions.
Tohoku University and IMT Mines Albi-Carmaux began research exchange activities, mainly in the field of powder engineering, in the latter half of the 1990s, and the conclusion of an exchange agreement followed in 2006. Exchanges of researchers and students have continued ever since, and two students from Albi-Carmaux are currently studying at Tohoku University.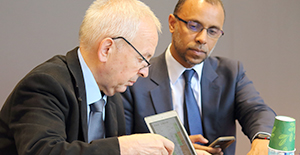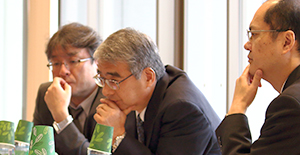 President Ohno said at the signing ceremony that he expects a closer relationship to develop hereafter, leading to an increase in collaboration in education and research.
President Jussien said that the signing ceremony was the first step towards a brighter future for both institutions and he expressed his hope that the partnership will become even more fruitful.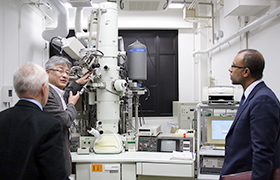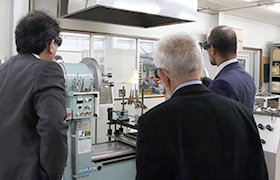 President Jussien and his colleague visited the Graduate School of Engineering and the Institute of Multidisciplinary Research for Advanced Materials and were introduced to the research being conducted in each. There was also a discussion on ways to increase the number of educational exchanges between the two institutions.
IMT Mines Albi-Carmaux is one of France's Grandes Écoles -- higher education institutions which specialize in the training of professionals to an advanced level.
It was established in 1993, and a number of events to mark its 25th anniversary are being held this year. Great emphasis is placed on close relationships with industry, and the institution makes full use of its network of some 1,000 partner companies to develop excellent engineers.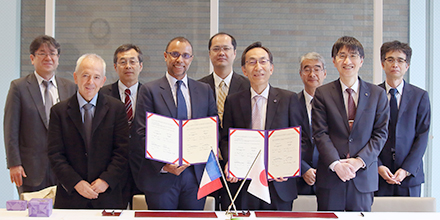 News in Japanese
Contact:
Tohoku University International Exchange Division
Tel: +81 22 217-5578
Email: kokusai-k@grp.tohoku.ac.jp