On November 28, Executive Vice President Toshiya Ueki attended the "Japan-China University Fair & Forum 2022," co-hosted by the Japan Science and Technology Agency (JST) and the People's Republic of China's Ministry of Science and Technology.
Held since 2010, the forum promotes joint research and strengthens scientific and technological networks between Japanese and Chinese universities. Due to the COVID-19 pandemic, it was canceled in 2020 and 2021. But now marks the first time in three years to hold the forum.
Japanese and Chinese host institutions delivered the opening remarks, followed by keynote speeches from the respective two Japanese and Chinese universities. In the subsequent roundtable, approximately 20 university presidents or vice presidents from Japan and China split into two groups for presentations and discussions.
Executive Vice President Ueki participated in a roundtable discussion on the theme of contributing to society through university research and education and gave a presentation on Tohoku University's initiatives. In the presentation, he introduced Tohoku University's efforts to aid the Tohoku region's recovery following the Great East Japan Earthquake, noting the establishment of the International Research Institute of Disaster Science (IRIDeS). He then introduced the Green Goals Initiative. Introduced last year, the initiative works to realize a green future society which is resilient to all types of disasters.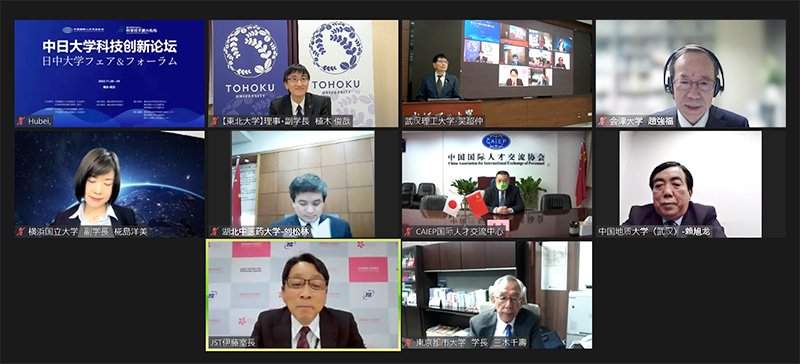 News in Japanese
Contact:
General Affairs and Planning Department, Global Engagement Division
Email: kokusai-r

grp.tohoku.ac.jp