Tohoku University and the University of Washington established the Academic Open Space (AOS) in 2017 to facilitate joint research, promote exchanges, and support start-ups and research in fields such as human resilience and chemistry. The two universities renewed this agreement for a further five years in April 2022.
On June 7, the AOS co-hosted a pitch event in collaboration with the Washington State Department of Commerce (WSDOC). As part of the Washington State Tech Mission to Japan, eleven cutting-edge start-up companies based in the Seattle area participated in the event.
A delegation from the start-ups met with AOS co-directors Professor Fumio Ohuchi and Vice President (VP) Masahiro Yamaguchi. Ohuchi, who as serves as an adjunct professor of physics at the University of Washington, delivered a briefing on the AOS philosophy. VP Yamaguchi spoke about how he hoped the visit would serve as an opportunity for U.S. start-ups and Japanese companies to get to know each other better. Before the pitch session, Tetsuro Eto, Japan Representative to the WSDOC, presented about Washington State's AI innovation ecosystem. More than 50 people, including students, faculty, and company representatives, participated in the hybrid event.
The delegation also visited NanoTerasu, the 3-GeV synchrotron radiation facility being constructed on Aobayama Campus, and the International Research Institute of Disaster Science.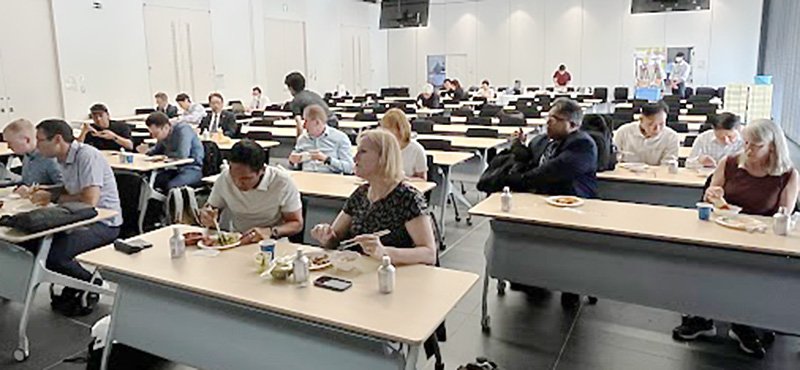 Contact:
General Affairs and Planning Department, Global Engagement Division
Email: kokusai-r

grp.tohoku.ac.jp