Gene Block, the chancellor of the University of California, Los Angeles (UCLA), led a group of six representatives on a visit to the Tohoku University Liaison Office in Tokyo on August 28.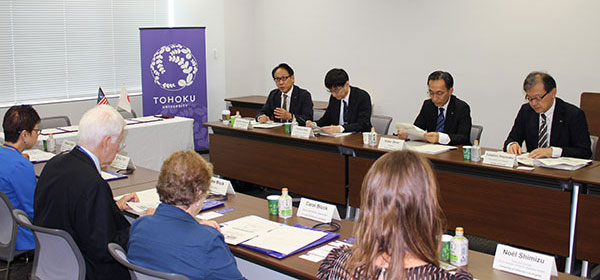 There, he and President Hideo Ohno signed an academic exchange agreement that will create a new international platform for disaster risk research.
Tohoku University and UCLA have been engaged in a wide range of educational and research exchanges since 1990, when the University of California's 10 campuses signed an academic exchange agreement with Tohoku University.
In December 2011, in the wake of the Great East Japan Earthquake, Chancellor Block visited Tohoku University and expressed support for the affected areas in the region. Since then, both universities have sought closer cooperation in the field of disaster science.
This new agreement is the culmination of talks initiated this past summer at UCLA between President Ohno and Chancellor Block.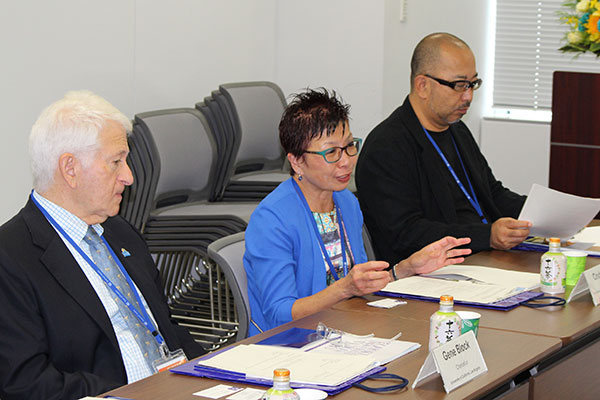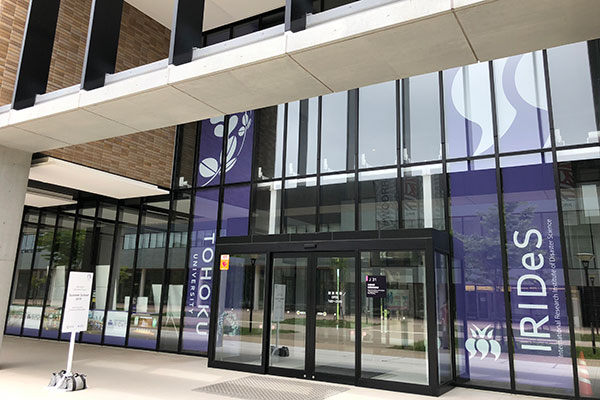 It will involve systematic collaboration between Tohoku University's International Research Institute of Disaster Science (IRIDeS) and UCLA's Architecture and Urban Design Department, which is chaired by renowned architect and Tohoku University alumnus Hitoshi Abe.
Fellow members of the Association of Pacific Rim Universities (APRU) will also participate in this initiative, which has been named "ArcDR3." Members will share knowledge about disaster risk reduction and resilience through environmental design, research, symposia and exhibitions. The aim is to create a more effective integration of theory (research) and practice (design) by 2022.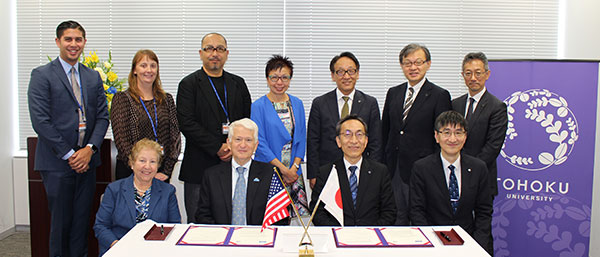 APRU: Association of Pacific Rim Universities
APRU was founded in 1997 to bring together premier research universities around the Pacific Rim region to foster cooperation in education and research, in areas including, but not limited to, economic development, science and technology, human resource development, education and environmental protection. Currently there are 48 member universities from 17 economies. Tohoku University joined in 2008.
Since 2013, the International Research Institute of Disaster Science has served as a program hub for Tohoku University's APRU-IRIDeS Multi-Hazards Program.

News in Japanese
Contact:
Tohoku University Global Engagement Division
Tel: +81 22 217-5578
Email: kokusai-k

grp.tohoku.ac.jp