Tohoku University and the University of Washington have renewed their Academic Open Space (UW-TU: AOS) agreement for another five years.
At the signing ceremony, which was held online on April 19, University of Washington Professor Fumio Ohuchi gave an overview of the programme's activities and achievements.
Ohuchi, who is director and one of the original architects of AOS, highlighted the successful student and faculty exchanges that have taken place, as well as the joint research in areas such as materials science, disaster science and nursing, that have resulted in many co-authored papers.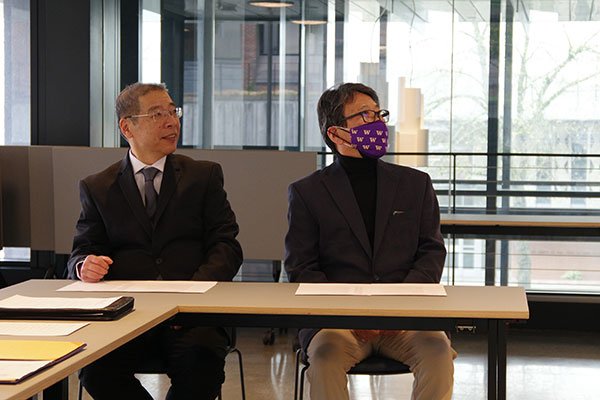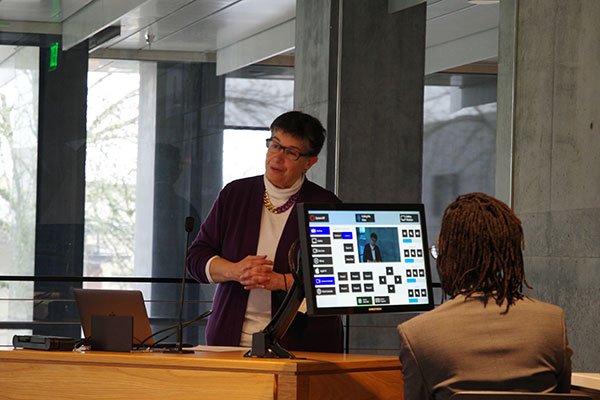 In her speech, University of Washington President Ana Mari Cauce said that "collaboration and cross-cultural exchanges on the transfer of knowledge like these are pivotal for discovery and/or innovation. And I hope that this Academic Open Space can continue to be a model for international collaborations that universities around the world can look to for inspiration."
Tohoku University President Hideo Ohno, echoed the sentiments, adding that that the renewal of the agreement "marks an exciting new chapter for AOS, with an expanded focus and even more ambitious goals."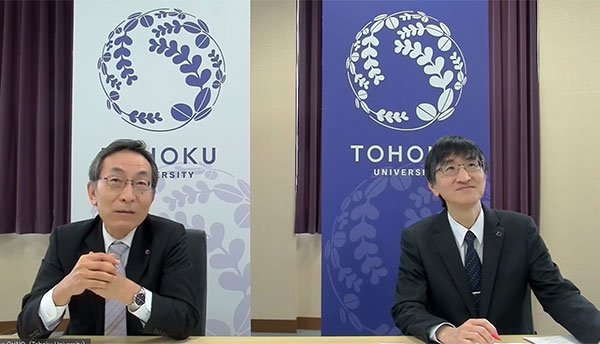 These include cooperation on ways to promote diversity, equity and inclusion (DEI); collaboration through the next-generation synchrotron radiation facility that will be operational on the Tohoku University campus in 2023; and the development of partnerships with local industries through the support of the Consulate-General of Japan in Seattle.
Also adding their thoughts on areas for future collaboration were Vice President for Education Reform and Global Engagement Masahiro Yamaguchi, Vice President for Public Relations and the Promotion of Diversity Noriko Osumi and the Dean of the Graduate School of Engineering Hiroo Yugami from Tohoku University; and Professor Tomikazu Sasaki from the University of Washington.
At the closing of the ceremony, the Consul General of Japan to Seattle Hisao Inagaki praised the renewal of AOS, calling it "the most successful example of inter-university collaboration."
The University of Washington-Tohoku University: Academic Open Space was first established in April 2017, and this MOU renewal is expected to create even more active exchanges and collaboration that will contribute to the further development of both universities.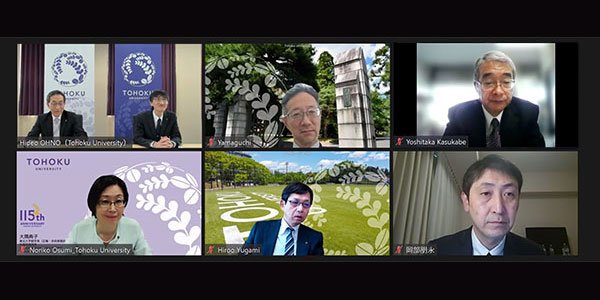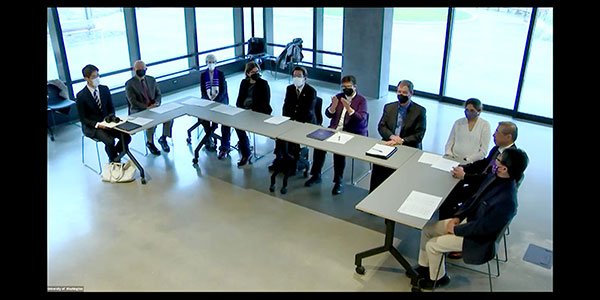 Contact:
Tohoku University Global Engagement Division
Tel: +81 22 217-5578
Email: kokusai-k

grp.tohoku.ac.jp