Tohoku University signed a university-level academic exchange agreement with the University of Hong Kong (HKU) at a ceremony in the Special Administrative Region on March 16.
The agreement was inked by the presidents of both universities and witnessed by some 60 faculty and staff. Hong Kong's secretary for innovation and technology, Nicholas Yang, was also at the ceremony.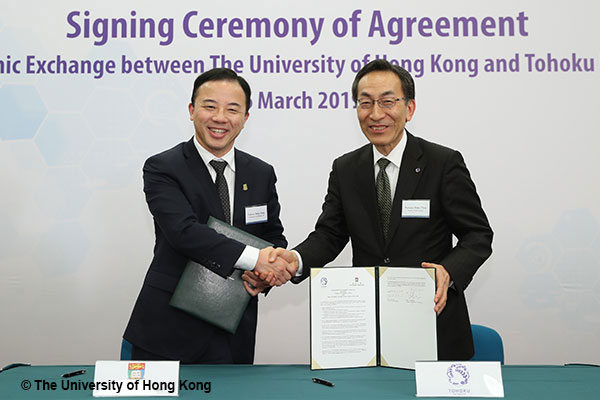 Tohoku University President Hideo Ohno said that the agreement is an opportunity to bring significant talent from both universities together to create social innovation. "I am pleased that we are taking this very important relationship to the next level today and optimistic about the many things we can achieve together."
Zhang Xiang, president and vice-chancellor of HKU, echoed the sentiment, adding that both universities will work towards pioneering world-class research projects, bringing more learning opportunities to students and building greater engagement with industry partners. "I look forward to seeing our teams working together so that we can translate our research into solutions that will make a real difference in peoples' lives."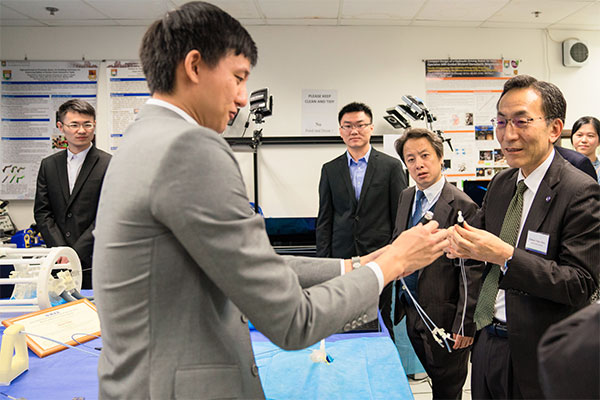 The two universities are working toward developing collaboration on transformative AI and robotics technologies (TransART), which is expected to positively impact the manufacturing and construction industries, as well as the development of smart cities.
A number of researchers from Tohoku University who will form part of this team, such as Distinguished Professor Kazuhiro Kosuge, were in the delegation that travelled to Hong Kong for the ceremony.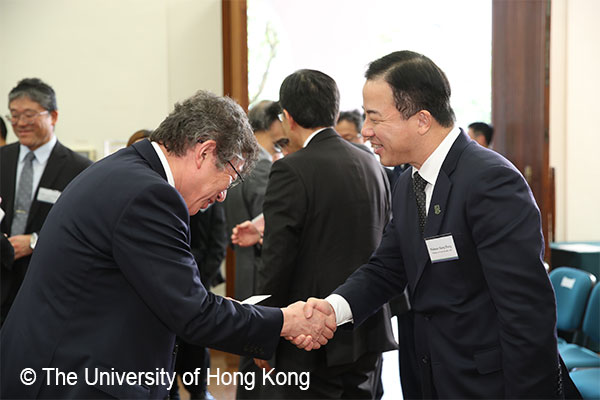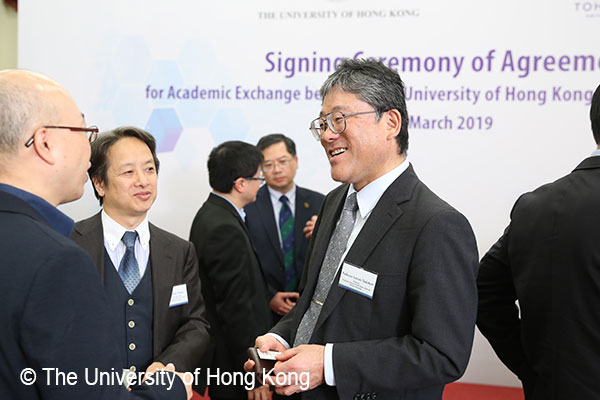 HKU, established in 1911, is the oldest university in the Hong Kong Special Administrative Region. It ranks 25th in the QS World University Rankings 2019 and enjoys a very high reputation worldwide. Prior to the conclusion of this agreement, department-level academic exchange agreements already existed between HKU and Tohoku University in the fields of medicine and dentistry. There have also been many active exchanges and numerous papers co-authored.
The conclusion of this more comprehensive university-level academic exchange agreement is expected to lead to a further expansion in the number and variety of exchanges and collaborations between the two institutions.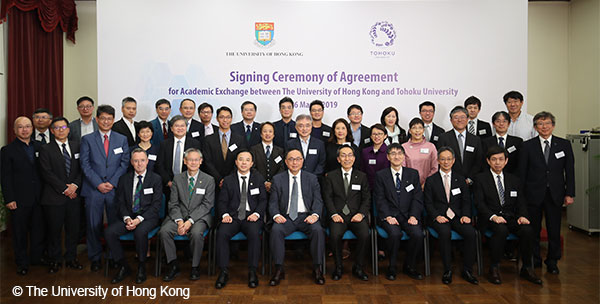 News in Japanese
Contact:
International Planning Section
Tohoku University International Exchange Division
Tel: +81 22 217-6182
Email: kokusai-k

grp.tohoku.ac.jp