An eight-member delegation from Singapore visited Tohoku University on January 27, to meet with researchers, tour facilities and introduce their international initiative, Campus for Research Excellence and Technological Enterprise (CREATE).
CREATE is a research and innovation hub where leading universities from Singapore and around the world can collaborate on interdisciplinary research. It is supported by the National Research Foundation of Singapore (NRF), a department within the Prime Minister's Office, that sets the national direction for research and development.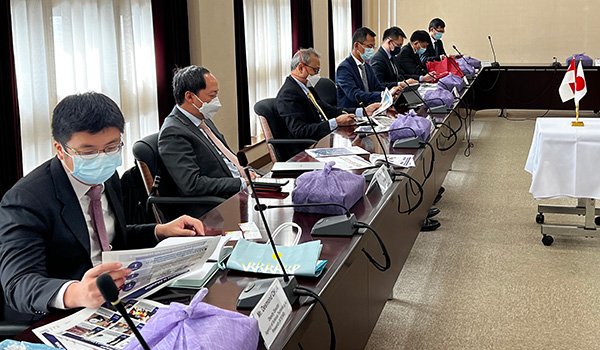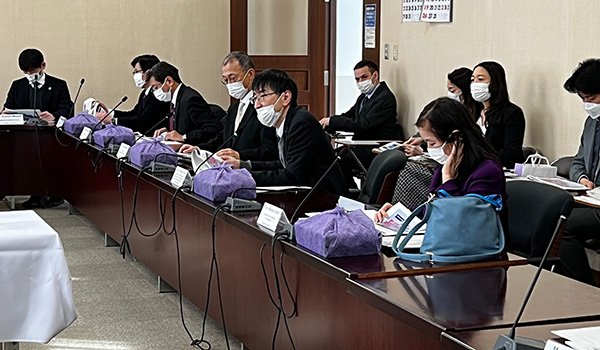 Led by NRF Chief Executive Officer Beh Kian Teik, the visiting delegation met with Tohoku University's Executive Vice President for International Relations Toshiya Ueki and Executive Vice President for Research Motoko Kotani.
The meeting, which included lunch, was an opportunity for both sides to learn more about each other's current initiatives and future plans. There was also a frank exchange of ideas for collaboration, and a hope that ties between the university and Singapore will be further strengthened.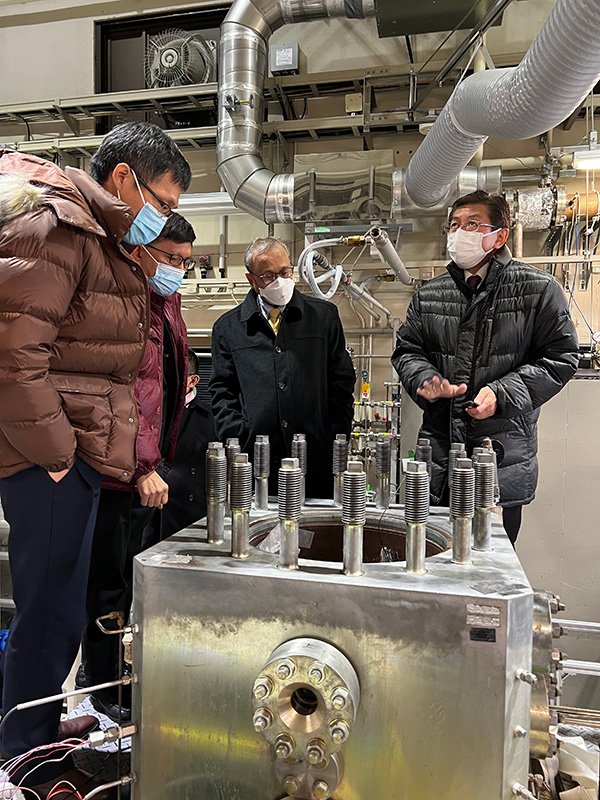 "This is to recognize that science is global and we have an opportunity to create tighter linkages between the universities in Singapore and global universities," said Beh. "Japan is a partner that is glaringly missing from our network, so that is something we are hoping to change."
Prior to the meeting, the group visited the Institute of Fluid Science and was given an overview and a laboratory tour by its director, Professor Kaoru Maruta.
The day ended with a stop at NanoTerasu, the next-generation synchrotron radiation facility which is currently being built at the new extension of Aobayama Campus. Professor Masaki Takata of the International Center for Synchrotron Radiation Innovation Smart (SRIS) gave a brief introducing of the facility, which is expected to deliver its first beam in 2023, and be fully operational from 2024.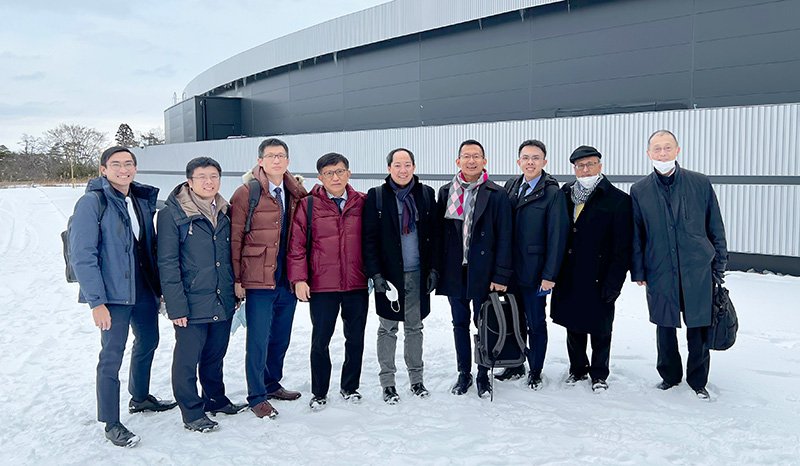 Contact:
Tohoku University General Affairs and Planning Department
Global Engagement Division
Email: kokusai-r

grp.tohoku.ac.jp