Tohoku University and semiconductor manufacturer ABLIC Inc., have jointly developed mass production technology for an ultraviolet (UV) light sensor, making it one of the smallest UV sensing devices in the industry [1]
The newly-launched silicon photodiode product S-5420 can measure UV-light from the UV-A range (wavelength of 315 - 400 nm), which causes skin blemishes and wrinkles, to the UV-B range (wavelength 280 - 315 nm), which causes sunburn, skin cancer, UV keratitis and cataracts.

The S-5420 can even detect UV light from the UV-A to the UV-B range without an optical filter, by calculating the difference between high and low UV light sensitivity photodiode signals to remove visible light.
According to Professor Shigetoshi Sugawa of Tohoku University's Graduate School of Engineering, S-5420's small, transparent resin package fits it into a variety of wearable devices, allowing for easy usability.
"Versatile silicon semiconductor sensors are more adaptive to integrations with circuits and add more functions than compound semiconductor UV sensors," he said. "Its compact size gives industrial devices like UV irradiance and exposure meters higher design flexibility."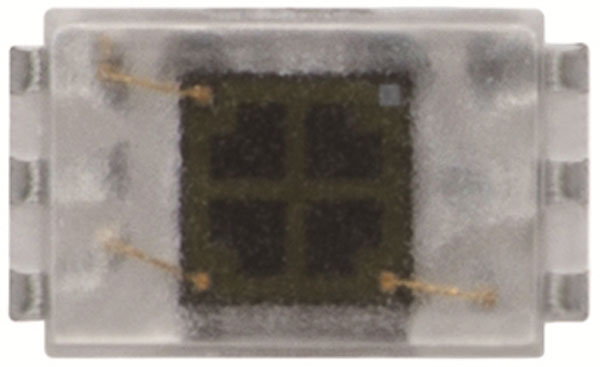 The S-5420 is another step forward for Sugawa and research partner Associate Professor Rihito Kuroda. They had previously developed a silicon photodiode technology providing 190~1100nm wide spectral response and high-performance resistance against UV light irradiation.
"There has been growing interest within the medical and healthcare communities in the prevention of sunburns and skin blemishes," said Kuroda. "As such, easy measurement of UV light through the use of a smartphone or a wearable device could be of great benefit to preventive medicine, healthcare and aesthetic medicine."
The need to measure invisible UV light is also increasing in industrial fields, where equipment such as UV curing machines and printers using UV curable ink are now being used more frequently than ever before.
Footnote:
[1] Based on the research as of June 2018.
Link:

News in Japanese
Contact:
Rihito Kuroda
Graduate School of Engineering, Tohoku University
Email: rihito.kuroda.e3

tohoku.ac.jp
Website: http://www.ecei.tohoku.ac.jp/ecei_web/Laboratory/sugawa_e_index.html