University President Susumu Satomi and Executive Vice President Toshiya Ueki were in Germany recently for the 5th Japanese-German University Presidents' Conference, held at the Karlsruhe Institute of Technology (KIT).
The conference is a regular meeting of the HeKKSaGOn network, a consortium of six German and Japanese universities that serves as a platform for members to exchange ideas and promote research cooperation across a range of academic fields.
This year's event, which ran from September 29 - 30, tackled the importance of student mobility in shaping the researchers and innovators of the future.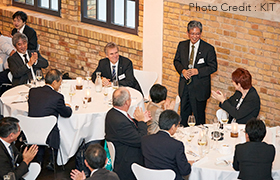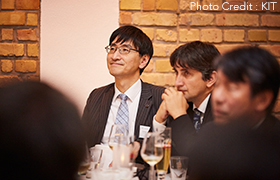 Following brief remarks at the opening ceremony by KIT President Holger Hanselka, Karlsruhe First Mayor Wolfram Jäger and President Satomi, participants broke into their eight working groups to report on their progress. The six university presidents then presented their individual strategies for greater student mobility going forward.
In his presentation, President Satomi underscored Tohoku University's commitment to international partnerships, student exchanges and initiatives such as the Future Global Leadership Program. He also spoke about reaching out to Japan's youth through the university's High School Bridging Program, which offers teenagers and younger students the opportunity for overseas exposure before starting at Tohoku University. The programme is the first of its kind among Japanese national universities.
On the second day of the conference, the presidents met again for frank discussions in a closed session, culminating in a joint statement on the future direction of HeKKSaGOn. Their plans include continued support for the existing working groups, a framework for the proposal of new working groups, as well as funding options. They also agreed to have "structured exchange programmes" among member universities.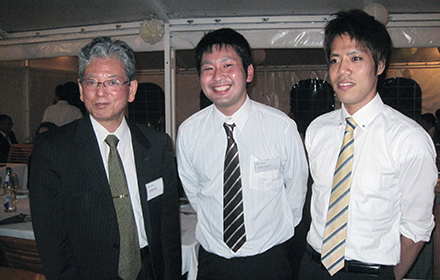 For the first time, a students' workshop was held on the sidelines of the conference, with the theme of "Bridging Cultures through Mobility in Research, Higher Education and Innovation." Two graduate students from Tohoku University - Naoya Murakami and Tsukasa Takanashi - were among those who took part.
The HeKKSaGOn network was established in July 2010 to promote collaborative research, as well as researcher and teacher mobility among its members. The HeKKSaGOn name is derived from its current members - Heidelberg University, Kyoto University, Karlsruhe Institute of Technology, Tohoku University in Sendai, the University of Göttingen, and Osaka University.
The 6th Presidents' Conference is scheduled to take place in Osaka in April 2018.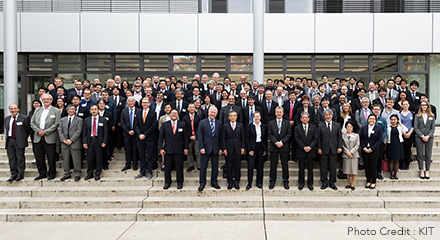 Contact:
International Exchange Division
Tel: +81-22-217-4816