Thirteen students have been awarded the Tohoku University Global Leader certificate for Winter 2019.
At the ceremony at Katahira Campus, President Ohno spoke of how technology - such as the Internet of Things, big data and artificial intelligence - has led to a rapidly changing world. As such, he said, students need to be better prepared for the challenges of globalization.
"Whether you choose to stay in Japan or go abroad, you will almost certainly meet and engage with people who have different values and different ways of thinking. I encourage all of you to be inclusive, to embrace these differences, find meaning in new experiences and grow from them."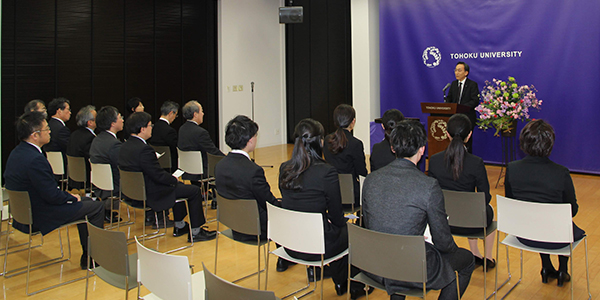 The Tohoku University Global Leader programme was started in 2013 as part of the university's efforts to internationalise its curriculum and promote co-learning among students of different cultures.
Local students receive the Global Leader certification after collecting points from classes and activities that encourage a global mindset. These include participating in study abroad or international programmes, doing volunteer work and passing foreign language proficiency tests.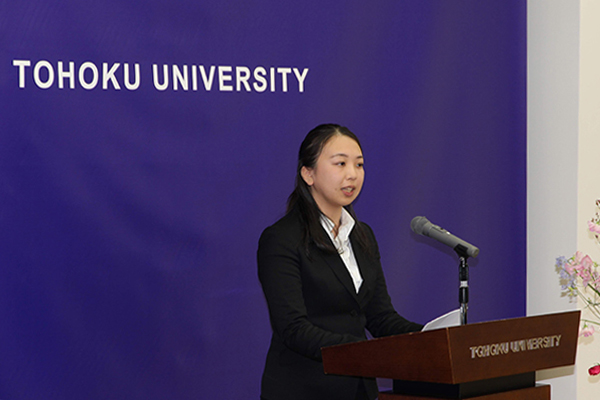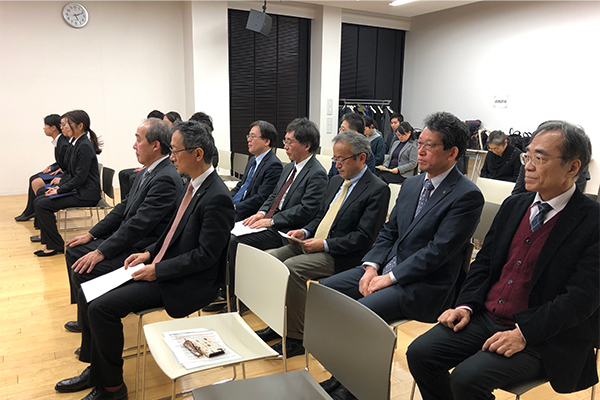 "I knew that Tohoku University was very much into international exchange and coming here was one of the best decisions of my life," said student representative Yumi Sato in her speech. "I'm grateful to have had the chance to participate in many multicultural extracurricular activities and lectures."
Other students who received the award also spoke of how the programme expanded their horizons, helped them communicate better and even raised their self-confidence. "The classes were really interesting and I learnt a lot, especially how to communicate in many different situations," said Haruka Nakazawa, a fourth year law student.
Asuka Godo, who's in her third year studying literature, agreed. "It's nice to have this certificate, but more important were the experiences I had and the friends that I made in the classes and activities."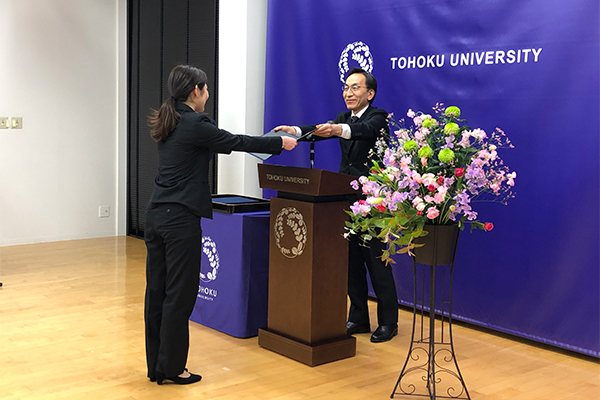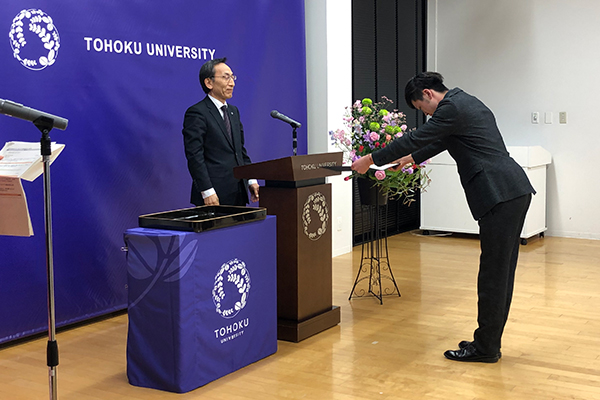 This semester's group brings the total number of students who have been awarded the certificate to 80. And according to Vice President for Education Reform and Global Engagement Masahiro Yamaguchi, interest in the programme continues to rise each year.
"This programme gives many students their first exposure to the world outside Japan. By going abroad, experiencing other cultures, or even just interacting with foreign students here, they will be better prepared for life when they graduate," he said, adding that for the university, this is the first step towards a more ambitious education strategy.
"We have in mind a minor programme for global studies that we hope to implement in the next few years. I think that will be a very exciting opportunity."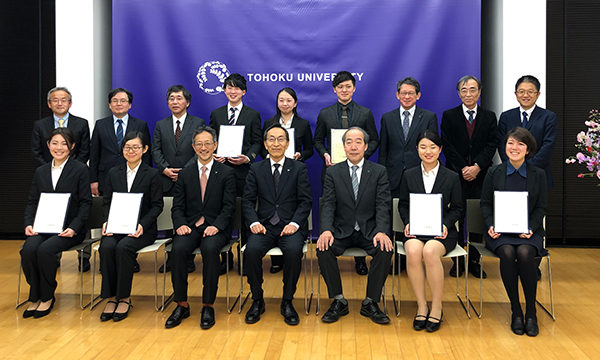 News in Japanese
Contact:
Student Exchange Division
Tel: +81-22-795-7820
Email: sab_query

grp.tohoku.ac.jp