For more than a decade, Tohoku University's Science Café has been engaging the community in discussions on timely and popular topics, often sharing relevant information from the latest in scientific research.
On October 26, Professor Keiko Nakayama of the Graduate School of Medicine, kicked off the 2018-19 season of Science Café with a lecture on cancer, the leading cause of death in Japan. The event at Sendai Mediatheque attracted a capacity crowd of 120, and many more had to be turned away because there weren't enough seats.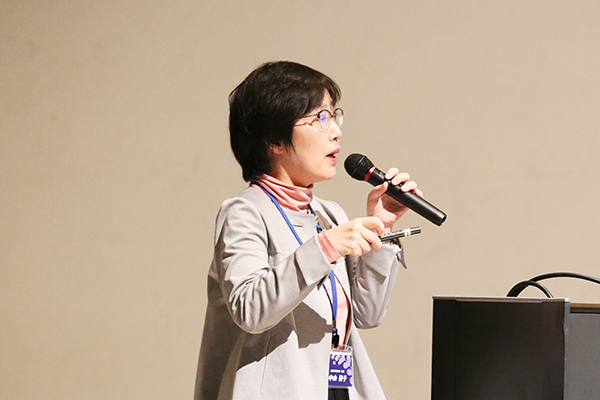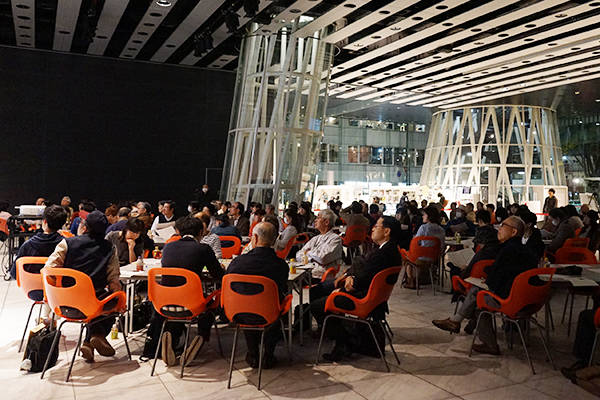 In her lecture, Nakayama explained how cancer develops and spreads. And how some cancer cells mutate so fast that they are even able to evade the body's immune system, making it hard to treat.
"Cancer cells are heterogenous so even when we find a good drug for one part of the cancer, it is not necessarily effective for another part," said Nakayama. "So while some cells get killed off very effectively, some cells survive and grow and spread, and the drug becomes ineffective. Then we have to find another drug and the cycle continues. That's why we've been fighting cancer for so long."
The good news is that dramatic improvement in medical surgery as well as the greater precision of early detection and treatment have raised the survival rate of cancer patients worldwide. Cancer is no longer a guaranteed untreatable disease, but early detection is key.
Unfortunately in Japan, a very low percentage of people bother to test for cancer. Nakayama attributes this to fear, as well as a lack of education and awareness. "The most common reason is that people don't know enough about the tests. Some people think it's painful, some are worried about side effects," she said. "I've also heard some women say that they don't feel comfortable asking male doctors sensitive questions."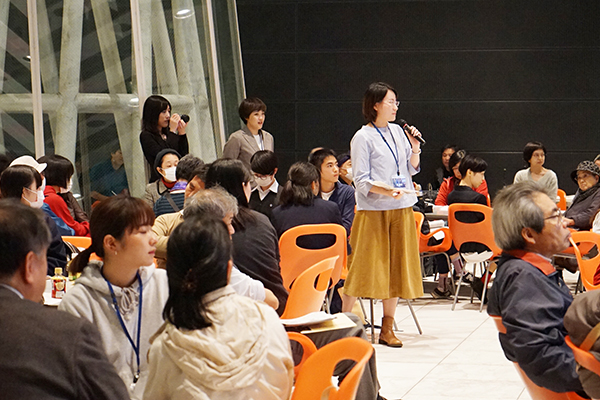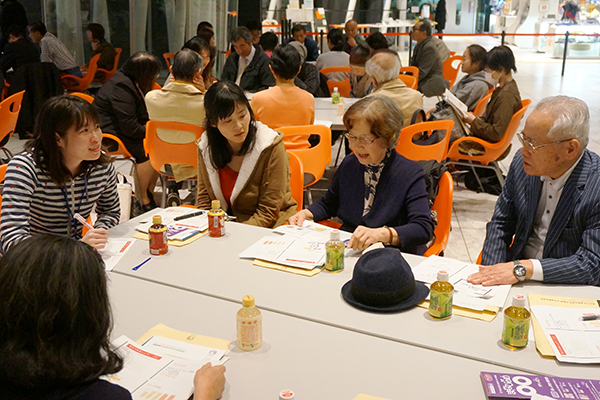 At the event, participants were tasked with suggesting ways to encourage more Japanese people to get tested. Many called for clearer information on the tests, and more honest assessments about the risks and rewards of early testing. Cost was also of some concern, with some suggesting that tests should be covered by insurance.
As for treatment, Nakayama told the audience that the immune checkpoint therapy that earned James P Allison and Tasuku Honjo the 2018 Nobel Prize for Medicine, is a very promising new weapon in the fight against cancer.
"From the time I was a student, about 30 years ago, we've had three types of treatment - chemotherapy, radiation and surgery. Now we've got a fourth option in immune therapy. It represents a very big jump in treatment options. I think there is very good reason to be hopeful that this treatment will have an impact."
Science Café is held once a month and is staffed by student volunteers. The discussion at October's event was moderated by members of volunteer team Sugars, as well as the Science Angels, a programme that supports female researchers and celebrates the dynamism of women in science.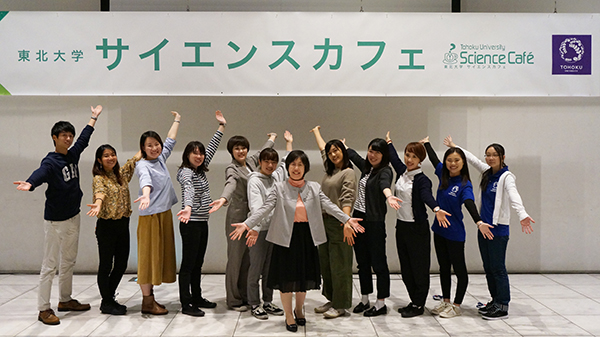 "The great thing about Science Café is that we get to listen to people in the community and hear what they are concerned about," said Qiu Jiahe, a Science Angel doing her PhD at the Graduate School of Medicine.
"During the group discussions, the people around my table talked about the cost of treatment, the side effects and how to prepare if someone in our family gets cancer," she said. "They were very focused and took part in the discussions very seriously."
Running in tandem with Science Café is the humanities-based Liberal Arts Salon which starts its new season on November 9. For now, both lecture series are only held in Japanese, but they are free and open to anyone who is interested. To take part, click on the link for upcoming dates and topics.
Contact:
External Relations Office, Tohoku University
Email: social

grp.tohoku.ac.jp