For almost a decade, the Tohoku University Engineering Summer Programme (TESP) has been a much anticipated annual fixture. This year, TESP welcomed 78 participants from institutions around the world - its highest number yet.
Anchored by Robotics, led by Professor Kazuya Yoshida and some of the biggest names in robotics research, the scope of TESP has been expanding each year, inching ever closer to its goal of bringing all five divisions within the Graduate School of Engineering on board.
There are now four courses - Robotics, Electrical and Electronic Engineering (EEE), Structural Materials Engineering (SMEC) and this year's debutant Bio-materials Engineering (BMEC). Each course comprises lectures, hands-on laboratory projects, culture workshops and field trips.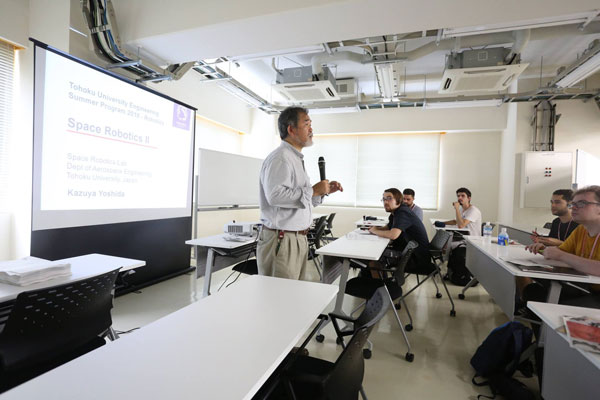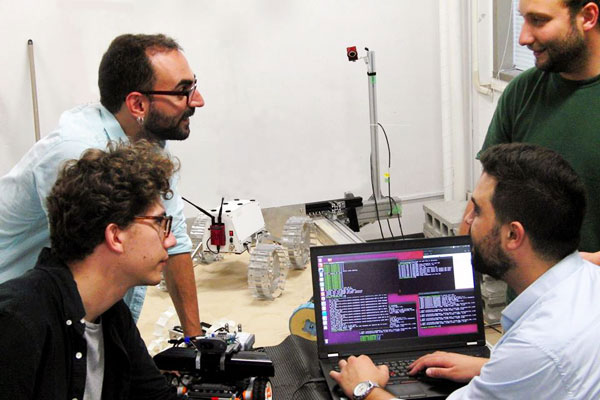 Robotics featured a curriculum designed to give participants a wide sampling of different applications. It included field, rescue and space robotics, molecular robotics and haptic interface.
Laura Scipione is a student in artificial intelligence and robotics at the University of Rome La Sapienza. This was her second time on TESP. "I took part in this last year at the suggestion of my professor in Italy and it was really interesting. This year I came back to write my masters thesis with Professor Yoshida in his space robotics lab, and got the opportunity to do TESP again, so I thought why not? To be honest, it was great the second time too."
Hands-on activities gave students the chance to apply the ideas taught in the lectures, as well as work alongside local Japanese students in the labs. "An important point is learning to work together in an international environment," said Scipione. "Everyone here has a different background, so one person might be better at one thing and you are better at another thing, and working together produces the best result. That is the reason it's important to make collaborations."
"Since April, the Mechanical and Aerospace programme is offered as one of Tohoku University's International Joint Graduate Programmes," said Yoshida. "Under this framework, we want to encourage more international student exchange, which we hope will end with more jointly-supervised PhD degrees. This short-term summer programme is one way students and professors can get to know each other and establish a relationship for the future."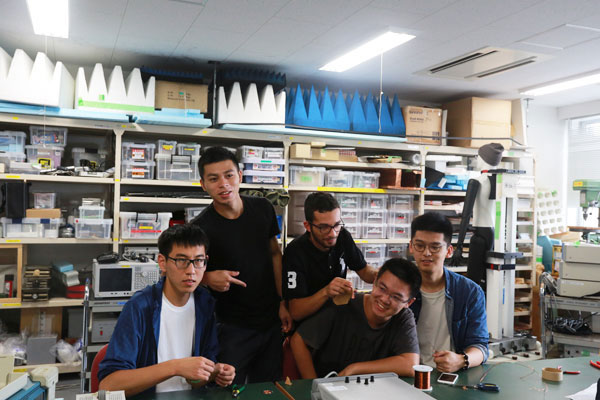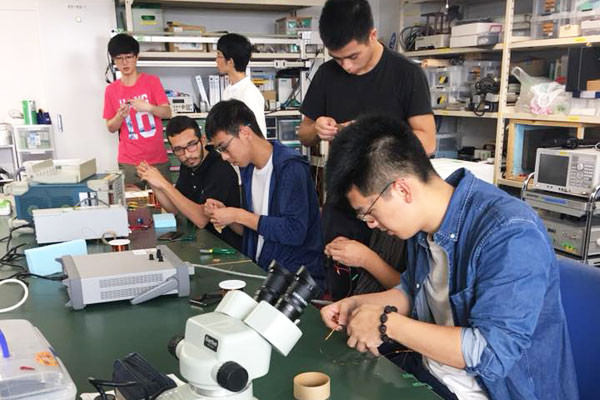 Participants on the Electrical and Electronic Engineering Course learnt about microphotonics, wireless information technology and electromagnetic engineering. Students were tasked with designing and making a prototype of a smart wireless power transfer system which could generate solar electric power that could then be transferred wirelessly to an electric device.
"In our lab, the students designed their own project this year, which was to fabricate a wireless power transfer system for a small toy car," said Assistant Professor Keisuke Konno. "A wireless power transfer system using electromagnetic waves and antennas has been designed for powering a mini 4WD which is typically powered via a battery. The students succeeded in driving the car without a battery, and they worked really well together too."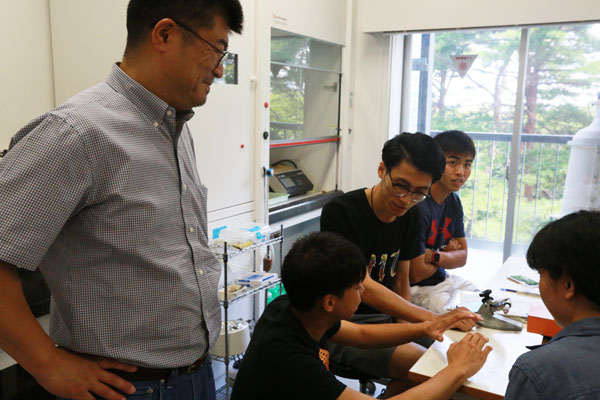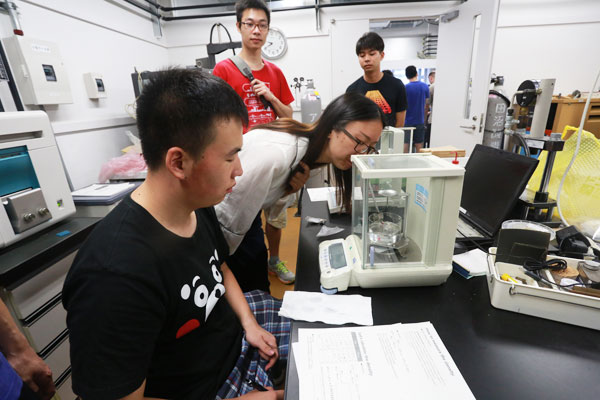 The Structural Materials Engineering Course pitted students against each other in a fun, project-based competition. "The students were divided into three groups and each group had to design a material of interest, characterize its microstructure and measure its mechanical properties. The material with the most appropriate balance in performance and cost got the highest score," said Dr. Yuanyuan Lu, one of the organisers of the course.
"Even before coming on the programme, many of the students knew of Tohoku University's reputation, especially in the discipline of Materials Science," Lu added. "So we hope that they enjoyed themselves, learnt something useful and had memorable experiences to take home."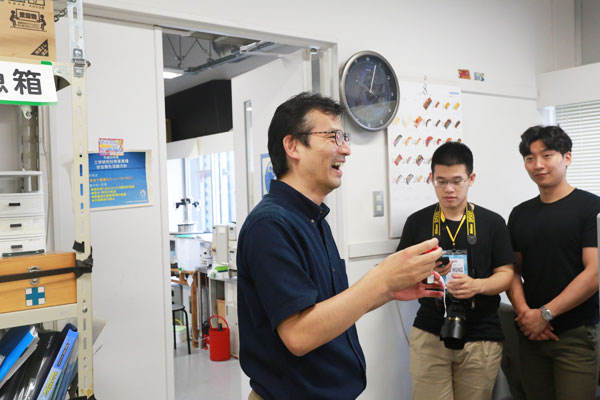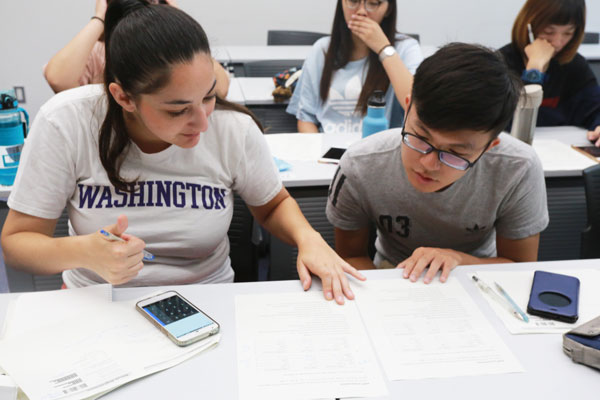 The Bio-materials Engineering Course focused on polymeric, inorganic and metallic biomaterials, drug delivery systems, tissue engineering and regenerative medicine.
"One of the research topics of my lab is polymeric biomaterials. So the main project of the program is to learn how to synthesize and characterize some polymers to be utilized as a biomaterial," said Professor Masaya Yamamoto, who led the course. "I hope the students found it interesting and were able to take away some basic fundamentals from the sessions."
Hands-on activities included the synthesis of polymeric nanocarriers through living radical polymerization, and tissue and stem cells culture on biomaterials. "We did a bit of peptide synthesis and some peptide characterization. Also some hands-on experience with cells and confocal microscopy," said Arbel Sisso, from the University of Washington. "We got to see things that we'd never had the chance to see before in our own research so that was very interesting and enriching."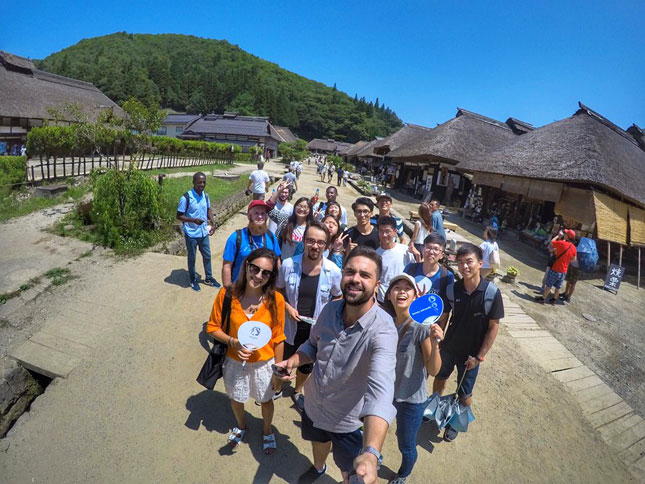 Peppered in-between the engineering classes were workshops introducing the participants to Japanese culture such as tea ceremony, kimono dressing and origami. They also visited Aizu Wakamatsu in Fukushima, where they walked around the old Edo-period style town of Ouchijuku and Tsurugajo Castle.
BMEC and SMEC participants also toured a metal recycling plant in Akita and a Japanese sword studio in Matsushima.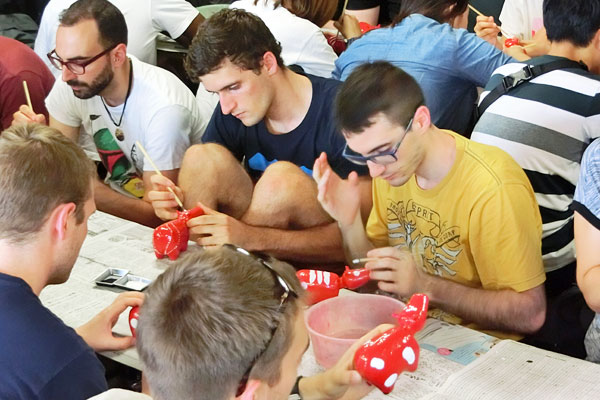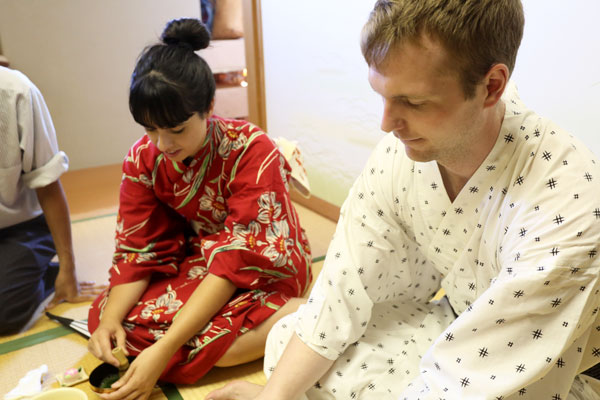 "The cultural programme was amazing," said Sisso. "We went to some beautiful places and the experience of wearing a yukata was very nice too. I've always wanted to come to Japan, so this has been a really, really great couple of weeks."
"We've been doing this for many years and although the structure doesn't change much, we are always trying to improve the quality of the contents," said Yoshida. "Most of the faculty members are engaged in cutting-edge research so there's usually some new results or new challenge to share. I hope this excites and motivates the students and that some of them will be inspired to come back and work some more with us."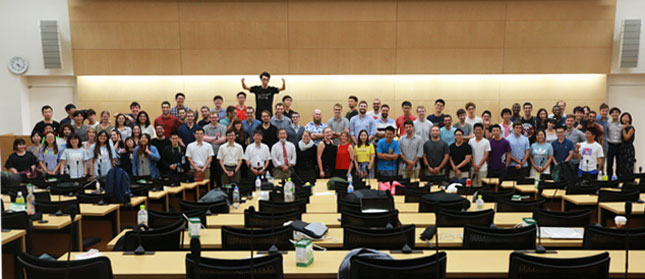 Contact:
Tohoku University Engineering Summer Program
Division of International Education & Exchange, School of Engineering
Tel: +81 22-795-7996
Email: tesp

grp.tohoku.ac.jp