A delegation from Tohoku University, led by President Hideo Ohno, was in the UK for a "Partnership Kick-off" event with University College London (UCL) on October 11.
The group was given a tour of the UCL campus - including the famous auto-icon of the great moral philosopher Jeremy Bentham - after which, President Ohno met with UCL President and Provost Michael Arthur to discuss further developing the collaborative links between the two universities.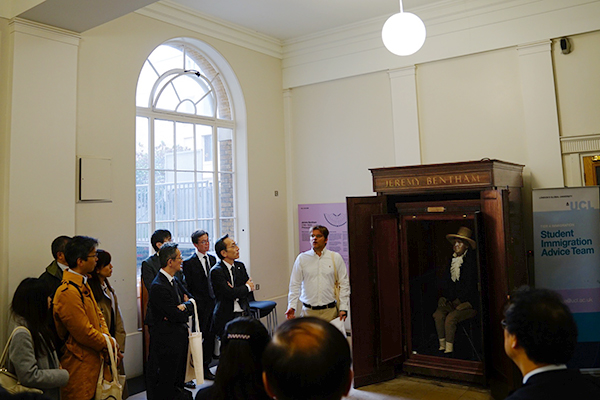 Welcoming the delegation, Provost Arthur highlighted UCL's longstanding connection with Japan, which dates back to the 1860s when Japanese students known as the Choshu Five and Satsuma 19 defied a travel ban and risked capital punishment to study at UCL.
He also emphasised the shared ideals between UCL and Tohoku University on being globally and outwardly engaged. "Global partnerships like the one we're developing with Tohoku is how higher education can play a part in solving pressing world challenges," he said.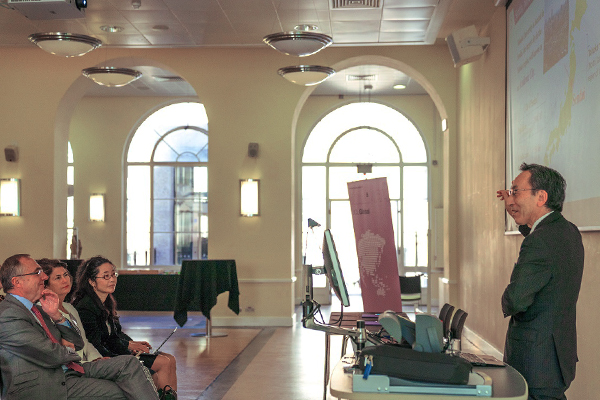 President Ohno echoed the sentiment in his speech, while also acknowledging the historical similarities between the two institutions, such as being their respective country's third national university and the first to accept female students.
He spoke of Tohoku University's new status as a National Designated University Corporation and what that means for its academic and industry partners.
"As a university leading new creation and change, we are undertaking organizational reform to promote cross-sectional integrated research that goes beyond the barriers of undergraduate departments and graduate schools," he said. "We are promoting research to solve social problems, and we want to attract those who say 'I want to learn' and 'I want to research'."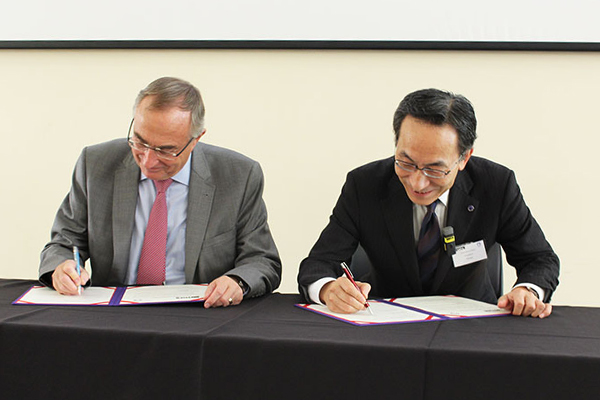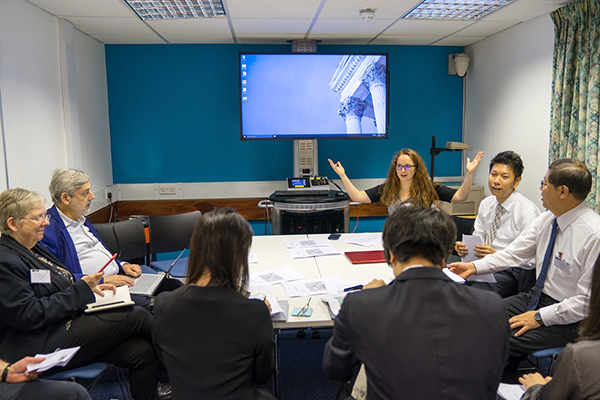 Tohoku University and UCL then renewed their 2013 academic exchange agreement, with the new MOU adding data science and higher education to the existing partnerships in life science, materials science and disaster science.
Following the ceremony, some 50 academics from both sides underscored the renewed commitment by participating in two days of joint workshops across five academic fields: disaster science, neuroscience, materials science and spintronics, data science and higher education.
"For the past five years, our partnership with UCL has been one of our most productive in the UK in terms of paper co-authorship and researcher mobility," said President Ohno, who attended the workshop on spintronics. "With this new agreement and the workshops here, I look forward to seeing what else we can achieve together."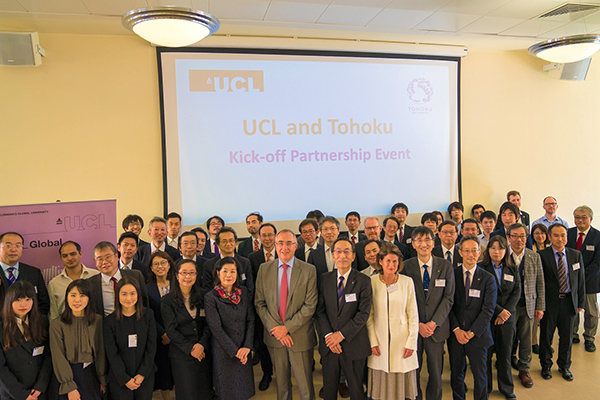 Contact:
Tohoku University International Exchange Division
Tel: +81 22 217-5578
Email: kokusai-k

grp.tohoku.ac.jp