Three female researchers received the 2023 Murasaki Sendai Hagi Award from Tohoku University President Hideo Ohno at a ceremony on March 8, as the university marked International Women's Day.
The recipients were Naoko Nishimura (Associate Professor, Graduate School of Arts and Letters), Sakiko Kawanishi (Lecturer, Institute of Multidisciplinary Research for Advanced Materials) and Chika Tada (Associate Professor, Graduate School of Agricultural Science).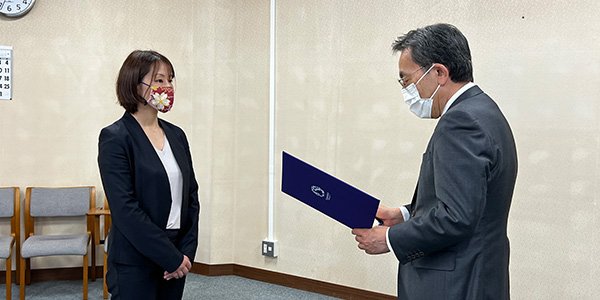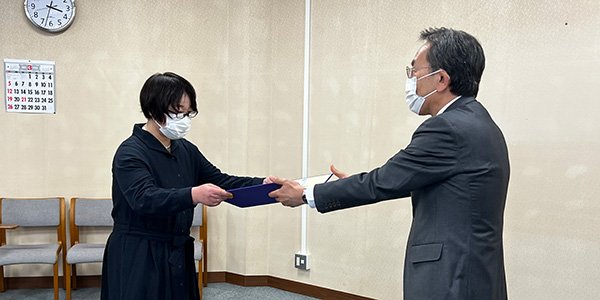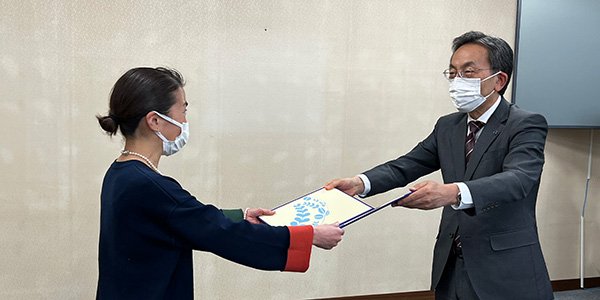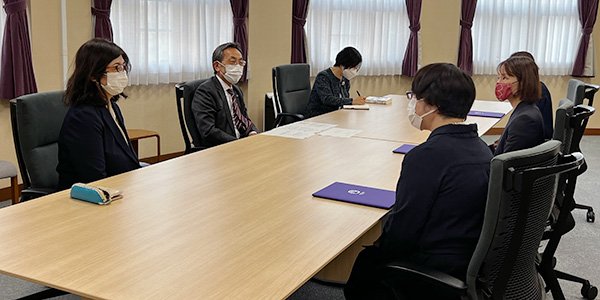 Following the award presentation, they had a round table discussion with President Ohno, Vice President for PR and the Promotion of Diversity Noriko Osumi and the Director of the Tohoku University Center for Gender Equality Promotion (TUMUG) Mami Tanaka.
They briefly introduced their research and spoke about the challenges and rewards of being a female researcher. "During the discussion, President Ohno said that our job is to create a new world," said Tada. "That really resonated with me."
On March 13, at the 6th Murasaki Sendai Hagi Lecture hosted by the university, the award recipients had the opportunity to present their research to a wider online audience of about 60 participants.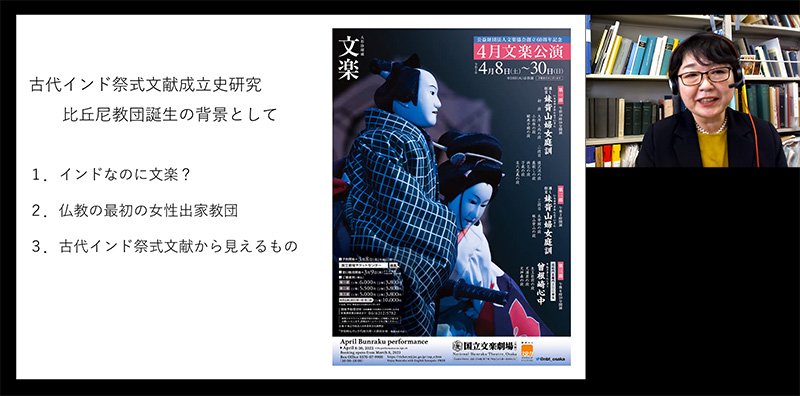 Nishimura's lecture focused on the Veda, the oldest religious texts in India, and how the strong emphasis on patriarchy heavily influenced the society of that time. "The patriarchal system, for example, affected the establishment of the Buddhist nunnery, even though Buddha stated that women were also capable of attaining enlightenment just as men," she said.
Kawanishi spoke on the development of next-generation semiconductor materials. "There are many unrevealed phenomena in crystal growth of semiconductor materials at high temperatures. If these materials can be widely used, they will contribute to the achievement of SDGs through energy conservation."
Sustainability is also at the core of Tada's research, and in her lecture, she spoke of ways to convert organic waste, such as food waste, into energy using microorganisms. "By making a circulating waste system, we can produce and use renewable energy that can help decrease carbon dioxide emissions."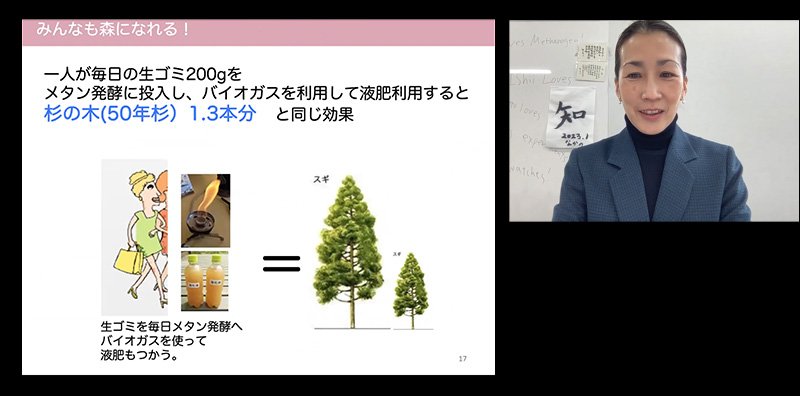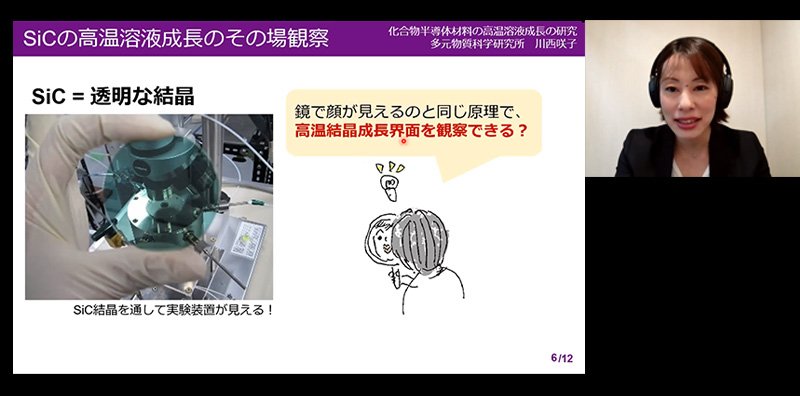 This year marks the 100th anniversary of the first female university students in Japan, when Chika Kuroda, Ume Tange and Raku Makita entered Tohoku University and paved the way for generations of talented female researchers to follow.
"This award is a reminder that we have a responsibility to open new doors for other young, female students," said Nishimura. "I will continue to do my best."
Established in 2017, the Murasaki Sendai Hagi Award is given every year to outstanding female researchers at Tohoku University. Winners are chosen from the following fields: humanities and social sciences; science and engineering; agriculture and life sciences; and dentistry, pharmacy and health.
The award - which includes a certificate of commendation and a 250,000 yen prize for research expenses - recognizes the recipients' research work, as well as their contributions towards mentorship, and the promotion of gender equality and diversity.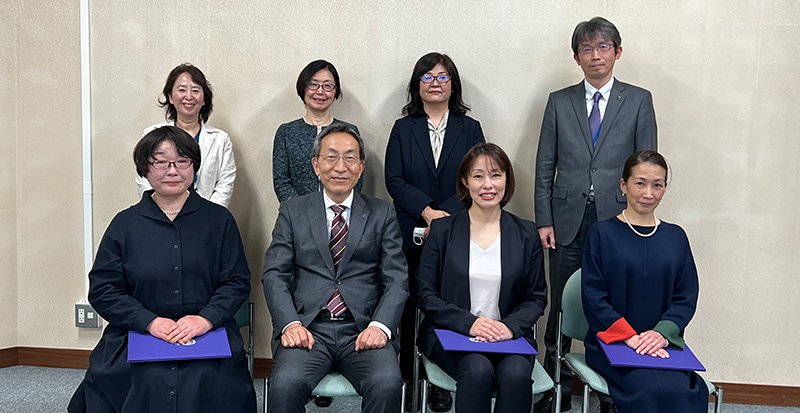 Contact:
Tohoku University Center for Gender Equality Promotion (TUMUG)
Tel: +81 22 217-6092
Email: office

tumug.tohoku.ac.jp
Website: http://tumug.tohoku.ac.jp/en/