In October, Tohoku University launched a new crowdfunding programme, inviting students to submit an original proposal to realise a dream, tackle a social problem or engage in positive activism to improve their community.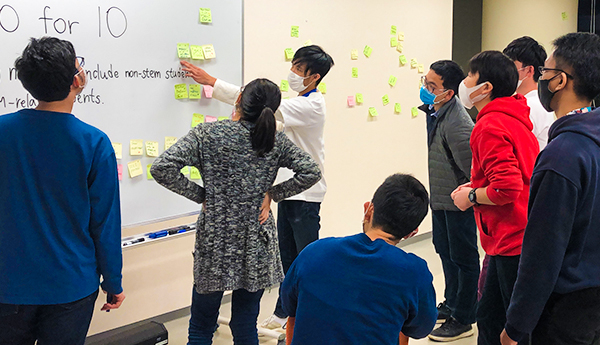 The Tomoni Programme (also known as Tomopro) aims to give students the chance to impact their own future by crowdsourcing their ideas and building a project with sponsors who share their vision.
After a rigorous selection process, eight projects have been put on the university's crowdfunding platform. The target amount for each project is 500,000 yen, and students will also receive mentorship, professional advice and other non-financial support from alumni and members of the university.
Details of the projects can be found here.
Members of the Special Selection Committee said they were impressed with many of the proposals and added that it was tough making a short list.
"I thought many of the themes and issues were very good, and there were many projects that I would have liked to support," said Hiroshi Sasaki, director of INTILAQ Tohoku Innovation Centre. "However, I think that some applications did not go deep enough into how to put the ideas or the projects into practice. If you don't move the hearts of the judges, you won't be able to move the general public when the crowdfunding campaign is launched."
Takushi Izawa, CEO of QuizKnock Corporation, agreed, adding that unsuccessful applicants should not give up. "While the committee is looking forward seeing how the selected projects will progress, we are also interested to see what happens with the good ideas that did not make the cut."
The fundraising period runs from December 9, 2021 to January 31, 2022. Donations can be made by credit card or other means via the Tohoku University Fund website: https://www.bureau.tohoku.ac.jp/kikin/japanese/students/tomopro/tomopro_en.html



Press release in Japanese
Contact:
Tohoku University Alumni and Outreach OfficeTel: +81 22-217-6290
Email: kikin

grp.tohoku.ac.jp