Tohoku University's New Industry Creation Hatchery Center (NICHe) has launched a new crowdfunding campaign with Readyfor, to fund research aimed at controlling the development and metastasis of intractable cancers, such as pancreatic cancer.
The research group, led by Professor Yasufumi Sato, is currently studying the mechanisms of cancer development and metastasis, and trying to develop original therapies based on the results of their research.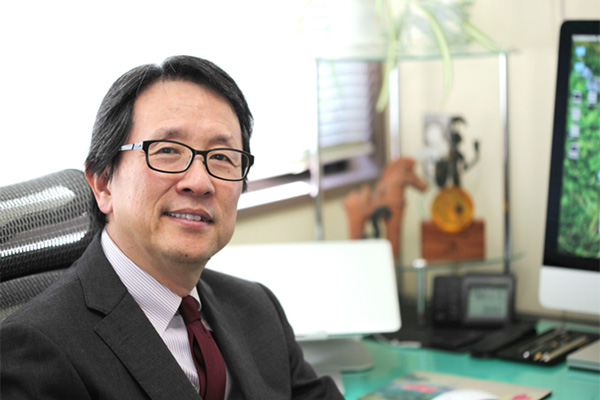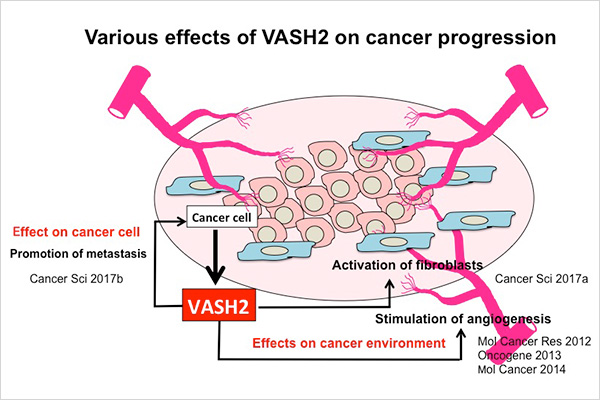 "Our research shows that Vasohibin-2 (VASH2) is expressed only in the testis in normal tissues, but overexpressed in all cancers, as evident by the cancer genome atlas," says Sato. "VASH2 promotes cancer progression in both cancer cells and cancer environments, and its inhibition has led to remarkable anti-tumor effects in various cancer models."
Of the therapies being developed by the research group, the VASH2 antibody-guided peptide vaccine is the one Sato believes to be closest to clinical introduction. But to proceed with its development, he says, pharmacological efficacy, toxicity and safety studies must first be conducted.
"We have applied for research grants, but it is not enough. Ideally we want to be able to proceed to clinical trials in three to four years, but in order to do that, we need more funding."
Crowdfunding project overview:
To promote the development of novel molecular-targeting therapy for intractable cancers including pancreatic cancer

Target amount: 20 million yen
Format: All in / donation type
Donation period: January 24 - April 22, 2022 (11 p.m. JST)
Project page: https://readyfor.jp/projects/tohoku-VASH

Donations can be made by credit card or bank transfer from the crowdfunding page.
Donations to Tohoku University are eligible for Japanese tax incentives.
Donors will get a receipt and thank you letter.
The group is hoping to raise 20 million yen for its research, and says that any excess funds will be used to maintain the laboratory and help with personnel costs to keep the work going.
Readyfor is Japan's first crowdfunding company. Established in 2011, its goal is to facilitate socially-orientated projects by connecting individuals and organizations to funds. Since the company's inception, it has helped raise 10 billion yen for over 10,000 projects.

News in Japanese
Contact:
(For information about the project)
Professor Yasufumi Sato
New Industry Creation Hatchery Center (NICHe)
Tohoku University
Tel: +81 22-717-8528
Email: sato.niche

grp.tohoku.ac.jp
(For information on how to make a donation)
Tohoku University Fund
Tel: +81 22-217-5058
Email: kikin

grp.tohoku.ac.jp