Curry connoisseurs recognise the delicate flavours that make each recipe unique. At Tohoku University, the special ingredient is nostalgia.
From December 20, Co-op shops on all Tohoku University campuses will be selling boxes of Dohatsuten Curry, the newest product in the popular Hinshoku Curry series.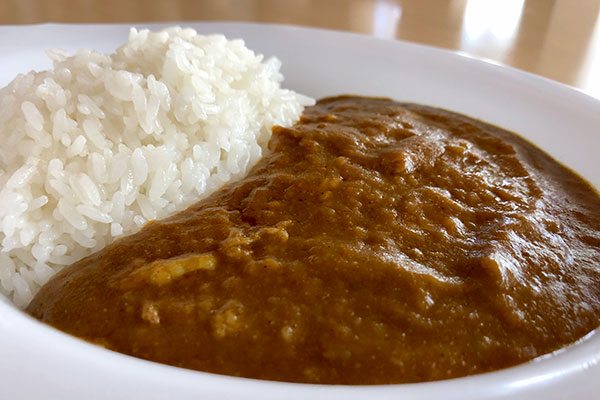 Dohatsuten Curry - whose name literally suggests that your hair will reach for the heavens - was a popular campus meal for its strong, extremely spicy flavour. It was created in the 1990s at the request of the Oendan cheer squad ahead of the annual National Seven Universities Athletic Games.
"The Oendan wanted something hot and stimulating, to raise their excitement level and get them in the right battle mood for the tournament," said Yoshihiro Otomo, head chef of the now-defunct Daini (second) Cafeteria at Kawauchi Campus. "So they asked me to make a curry that was beyond anything anyone had ever tasted before."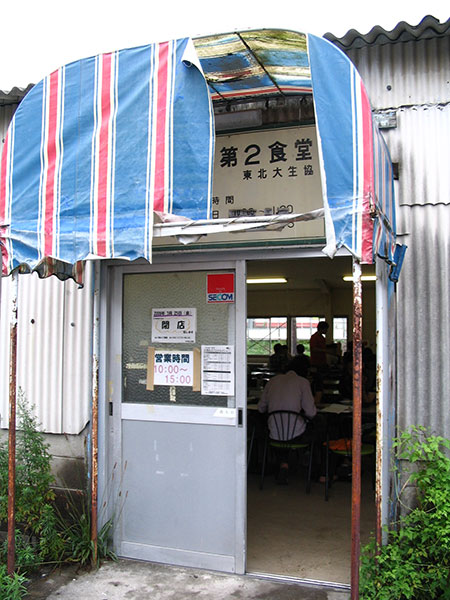 Initially Otomo feared that the Dohatsuten Curry he created would be too spicy even for adult faculty and staff. But it turned out to be an unexpected hit with the students. Through most of the 1990s and early 2000s, Dohatsuten Curry was a staple at Daini Cafeteria, which was affectionately known as the Hinmin Shokudo (cafeteria for the poor) because of its old, shabby appearance.
"This Dohatsuten Curry reminds me of club activities because we used to always eat it before judo practice to get extra energy," said Shu Ito, who graduated from Tohoku University in 2006. Fellow alumnus Norisuke Ehara said that the curry was especially popular among his friends because it was cheap, fast and very tasty.
The original Hinshoku Curry and the Dohatsuten Curry are available at Tohoku University Co-Op shops for 378 yen each. Part of the proceeds will go towards projects and scholarships run by the Tohoku University Fund.
"I hope that alumni who used to be fond of this curry support this revival," said Otomo, "and that the taste will remind them of the good old days when they were Tohoku University students."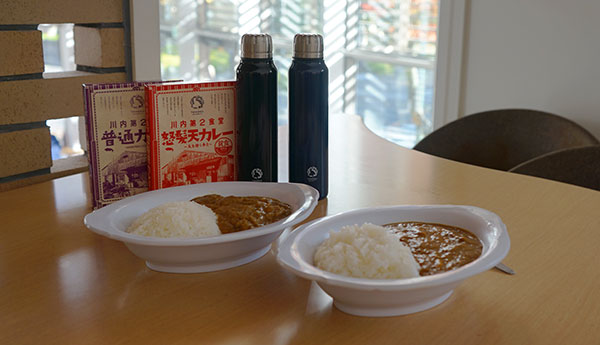 News in Japanese
Contact:
The Tohoku University Fund
Tel: +81 22-217-5058
Email: kikin

grp.tohoku.ac.jp