Tohoku University is celebrating its 115th anniversary this year and to commemorate the milestone, the university has collaborated with Fujisaki Department Store to produce a number of official premium merchandise.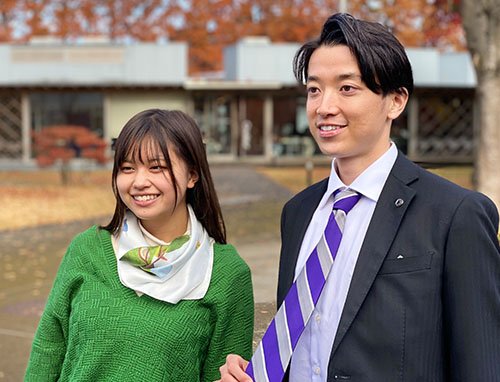 The university-branded goods, which include neckties and scarves, towels and handkerchiefs, used to be sold only at Fujisaki Department Store in downtown Sendai City.
But in response to high demand, Fujisaki is making the goods available nation-wide via its online shopping site from November 25.
This is the first time in Japan that official university goods can be purchased via a department store e-commerce site.
A portion of the proceeds from all official goods sold will go towards the Tohoku University Fund, which was started in 2008 to support the university's education and research activities, as well as student welfare.
Details of available products:
Tohoku University x J Press x Fujisaki Original Necktie
These official Tohoku University neckties are made of silk and come in the school colours. The Purple x Grey version is limited to 115 pieces as it is a special anniversary edition.
Price: 12,000 yen (tax included)
Colours: Purple x Purple / Purple x Grey

Tohoku University x Natoriya Dyeing Factory x Fujisaki Original Tenugui
This hand towel (tenugui) features an illustration of famous landmarks in Sendai and students strolling around the Tohoku University campus. It is printed by Natoriya Dyeing Factory, a famous dye company that has been in Sendai for over 100 years.
Price: 600 yen (tax included)

Tohoku University x Akiyama Hana x Fujisaki Original Scarf
This scarf's unique design was created for Tohoku University by Hana Akiyama, an illustrator whose work has appeared in magazines and major advertising campaigns. This item is sold exclusively online.
Price: 6,400 yen (tax included)
Tohoku University x Hotman x Fujisaki Original Handerchief
This is a limited edition product with the Tohoku University logo. It is made of high-quality Supima cotton (ultra-long fibre cotton from the USA).
Price: 1,100 yen (tax included)
Colours: Blue / Pink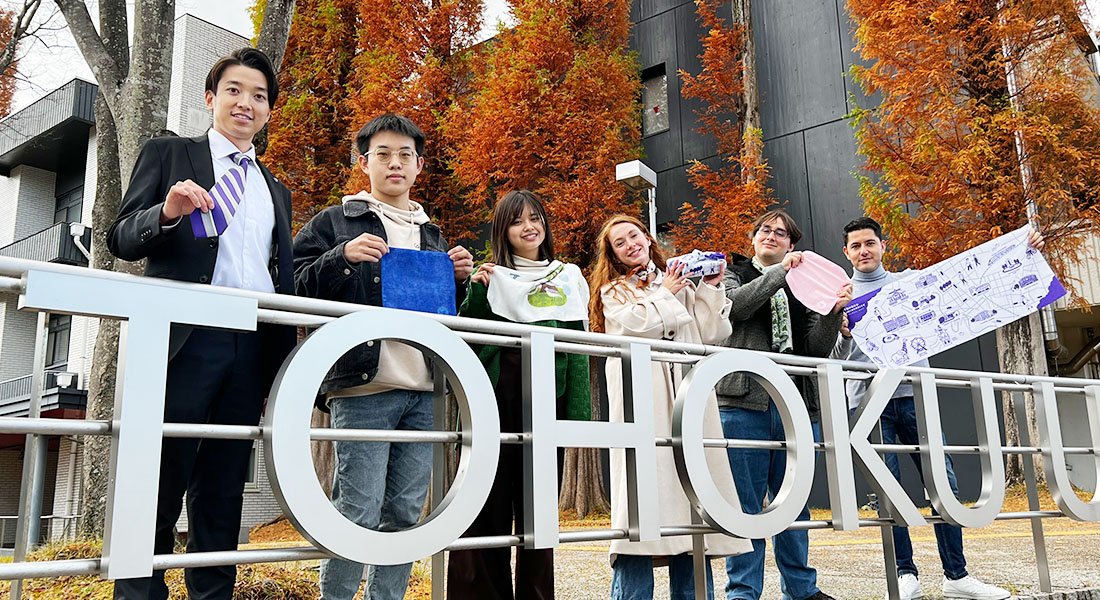 Contact:
Fujisaki Department Store
Tel: 022-261-5111 (main line)
Online enquiries: https://fujisaki-online.jp/inquiry/index.html
Tohoku University Fund Office
Tel: 022-217-6290
Email: kikin

grp.tohoku.ac.jp