Tohoku University welcomed 27 new international undergraduates to the Future Global Leadership (FGL) programme at a welcome ceremony on September 27. The students represent 12 different countries and territories, including Indonesia, Thailand and the United States.
Three Japanese students will also take classes with the FGL students. Among them is Yoshimi Ino, who had grown up in Thailand because her mother is Thai. "I've been in Thailand for 18 years, so there is a lot about Japanese culture that I still can learn. This is a chance for me to both learn and share my culture with other people."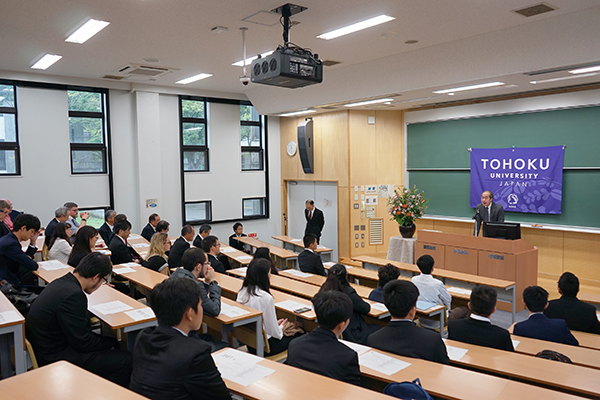 In his welcome speech, Executive Vice President for Education and Student Support Hirotsugu Takizawa described the programme as an example of the university's firm commitment to internationalization and said that the students were taking their "first steps towards a bright future." He also encouraged them to use their time in Sendai to gain new experiences, make new friends and engage in rewarding research.
"I'm really excited about the next four years," said Kellee Collier, from California, who will be studying applied marine biology. "It's such a diverse group, I've never met people from some of those countries before. So I expect to get a more global perspective on life, something that I wanted when I decided to leave the US."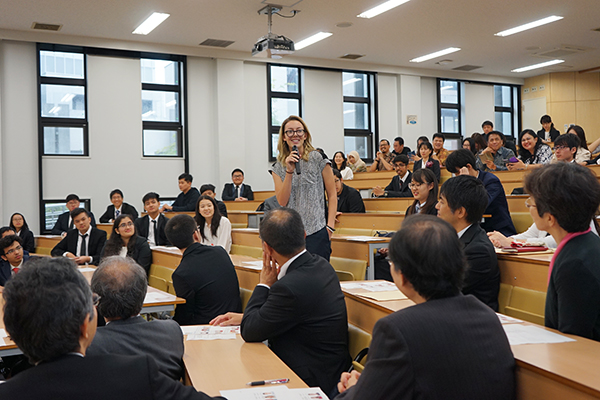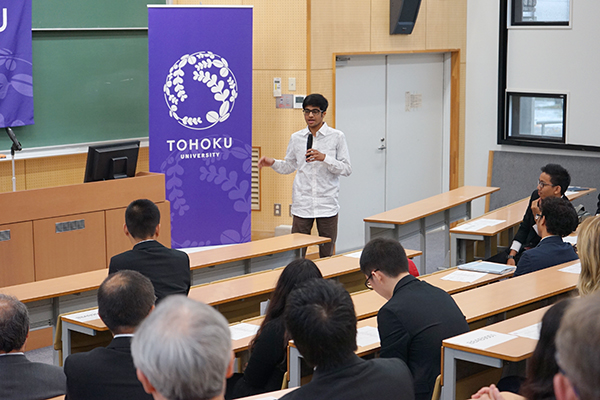 Like many FGL participants over the years, Chinese student Yuyi Wang fell in love with Japan through its popular culture, video games and animation. "I'm so happy that I get to come to Japan, experience the culture and also take part in very high level research and excellent education," he said. "It's really a perfect situation."
Tohoku University's popular exchange programmes attract hundreds of students each year from partner universities around the world. The FGL programme offers three undergraduate courses taught in English - advanced molecular chemistry (AMC), applied marine biology (AMB) and international mechanical and aerospace engineering (IMAC-U).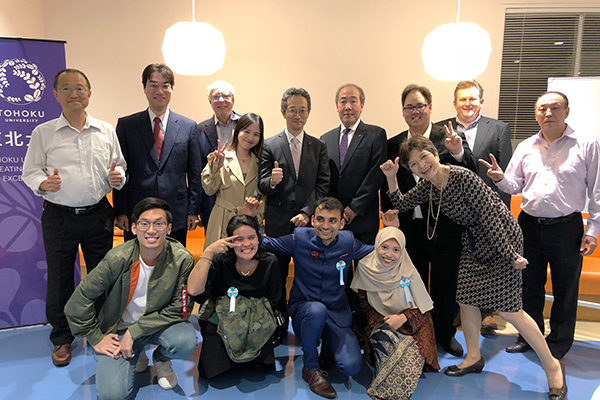 Earlier in the week, Tohoku University said goodbye to nine FGL students who graduated.
At the farewell reception, the students spoke fondly of their time in Sendai.
"It's been a really amazing journey here in Japan. I've enjoyed every aspect of it, from being with other students, getting to know the staff, even doing part-time jobs," said Ashwini Kumar, who was on the IMAC-U course. "I had some amazing cultural experiences too, like dancing Suzume Odori, and performing on stage at the international festival. I got to learn a new culture, as well as share my own."
Naomi Hadisumarto's favourite memories are of Japanese classes. "There was a social element to it. It wasn't just about learning, it was a way to get to know people better, understand a new culture and that ultimately improved my quality of life."
"I had the best friends during my time here. They helped me when I didn't understand what was going on, and came to my home to check on me when I was not feeling well," said Indonesian Daryl Alexander. "Their support really meant a lot to me and made the last four years special."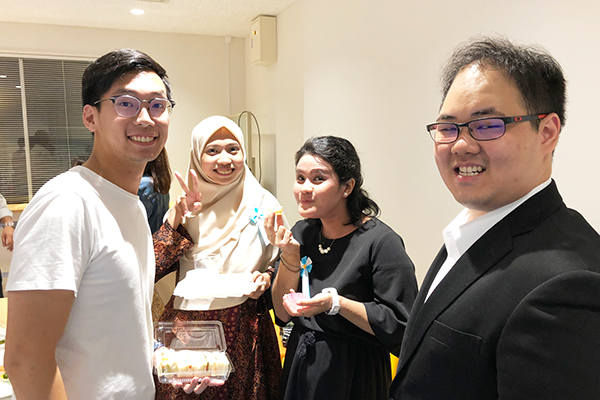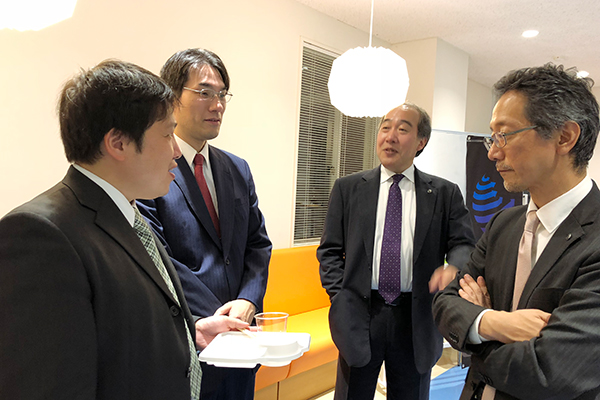 Tohoku University wishes all students who graduated this fall, the very best in their next adventures and hopes they will stay in touch through social media and the Alumni Association
Contact:
Future Global Leadership Office
Tohoku University Student Exchange Division
Tel: +81 22 795 3242
Email: tohoku-fgl

grp.tohoku.ac.jp
Link:
http://www.insc.tohoku.ac.jp/english/degree/undergraduate-english/