Nine more students have received the prestigious Global Hagi Scholarship for 2019, bringing the total number to 24. That is the highest number of recipients per year since the scholarship was established a decade ago.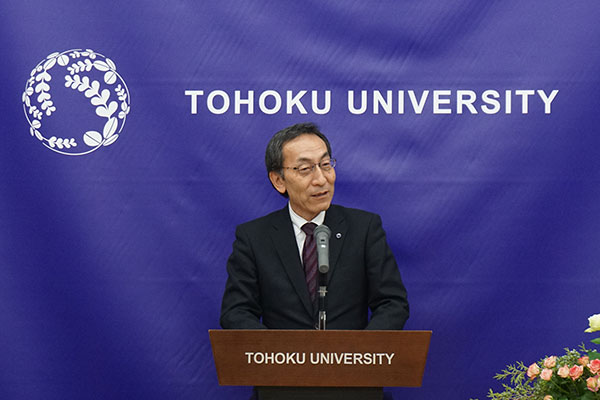 At the winter award ceremony held at Katahira campus on December 10, President Hideo Ohno congratulated the recipients and urged them to have meaningful experiences when studying abroad.
"Living in a foreign country isn't just fun, it's also about the challenges that come with adventure," he said. "It's about the personal growth you gain from overcoming difficulties, and the new perspectives you get from interacting with people of different backgrounds and cultures."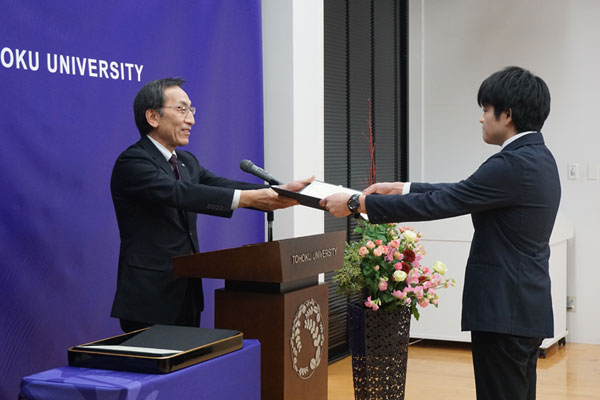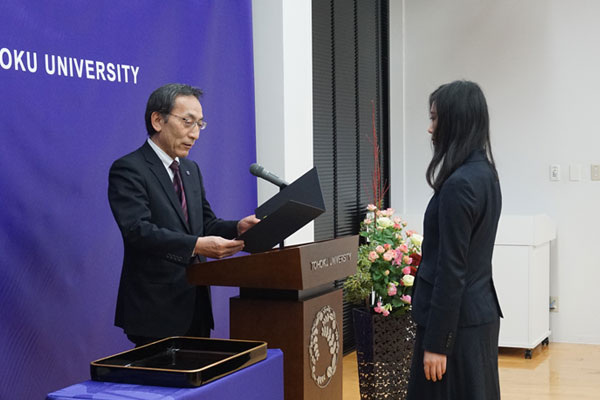 Mana Kurihara, a second year student at the Faculty of Education, gave a speech on behalf of the recipients.
Quoting poet Kaneko Misuzu who said that "everyone is different and everyone is good," Kurihara spoke of her interest in minority gender issues and said that she hopes her time at Uppsala University in Sweden will show her how minority groups such as the LGBT+ community can be better supported.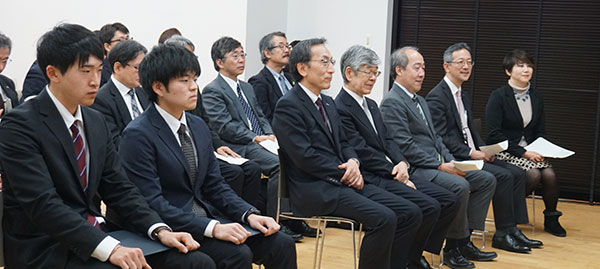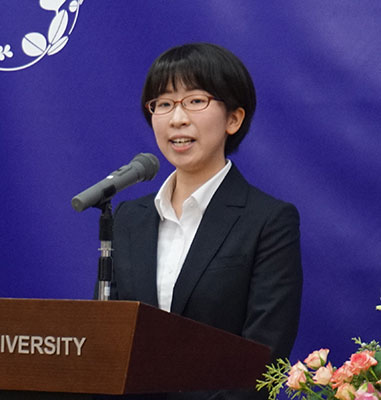 She also urged her fellow Global Hagi Scholarship recipients to use the lessons learnt abroad to shape and improve Japan's future. "Through activities after returning home, we can create a society where 'everyone is different and everyone is good'," she said.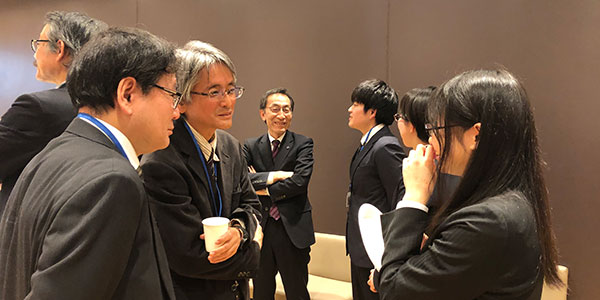 Following the ceremony, there was an informal reception where the students had the opportunity to mingle with President Ohno and other professors, to get more personal advice and encouragement.
The Global Hagi Scholarship is awarded twice a year to students with excellent academic records, who are also deemed to be good ambassadors for the university. All nine recipients at this winter ceremony will begin their study abroad in 2020.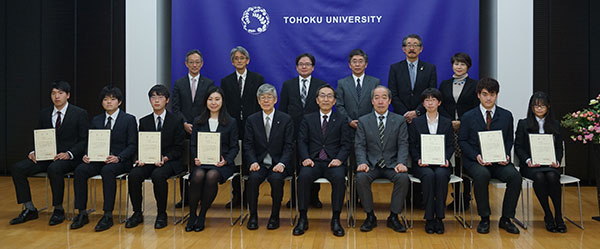 Contact:
Student Exchange Division
Tel: +81-22-795-7820
Email: sab_query

grp.tohoku.ac.jp