Twenty-one students have been awarded the Tohoku University Global Leader certificate for Summer 2021. They received their certificates at a ceremony held on August 6 at Sakura Hall.
In his speech, University President Hideo Ohno congratulated the recipients and shared anecdotes of his own experiences as an international student at Cornell University in the US. "It was a very important year for me, both in terms of enriching my life and building my career."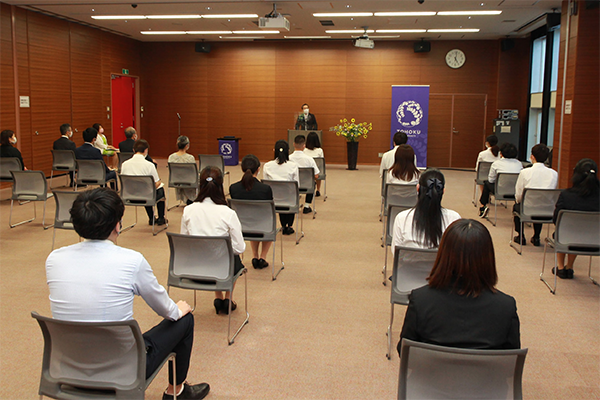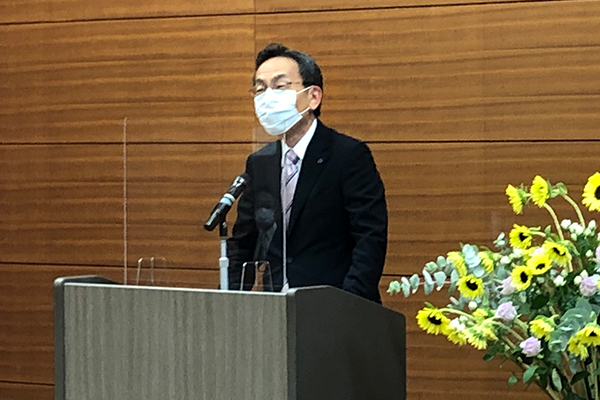 President Ohno said that despite the COVID-19 pandemic, lockdowns around the world and the current travel restrictions, "globalization is something that we cannot avoid, no matter what the challenges are. I believe that it is absolutely necessary for us to have international contacts, international literacy and international awareness."
He added that the continued popularity and success of the Global Leaders programme, even during these tough times, is "encouraging for your future and, more importantly, for the future of our country."
Two students gave speeches on behalf of the recipients.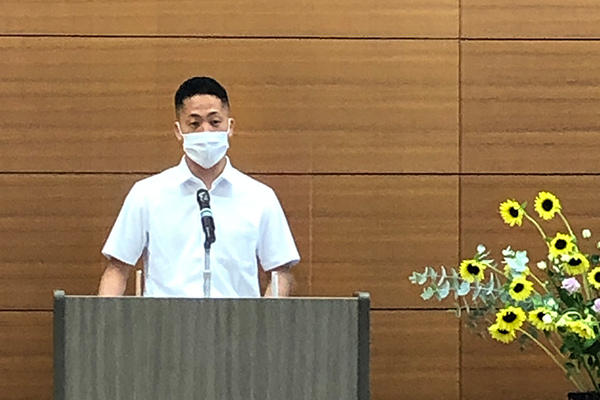 Haruo Ogawa, a fourth year economics student, spoke of how the programme expanded his horizons and raised his self-confidence. 'I feel strongly that the knowledge, experiences and encounters that I gained at Tohoku University have led me to the starting line of my journey as a global leader."
Through study abroad programmes and being a leader of IPLANET, an international student support group, he said he "learnt the joys of strengthening ties across nationalities and cultures." He added that in the future, he hopes to "combine my studies in the TGL program with my own experiences and expertise, and work with people from diverse backgrounds to tackle social issues."
Sakiko Takahashi, a fourth year student at the Faulty of Medicine, gave a speech entirely in English, about how Tohoku University changed her outlook on life. She said that as a child, her dream was to work in a flower shop or a bakery because "what I wanted was to be the same as others." Even when she decided to study medicine at university, she said it was because her friends had also chosen to do so.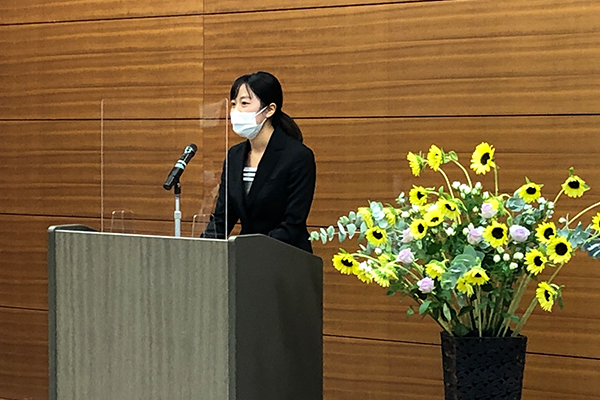 But while on a study abroad programme at University of California Riverside, she met a fellow Japanese student who was always surrounded by his international friends. "His life in California did not look like any typical Japanese student's life, but he seemed like thehappiest man in the world." Through him, she said, she learnt that trying different and challenging things was "cooler and more adventurous than simply seeking an ordinary life."
Subsequently, during a research internship at the Okinawa Institute of Science and Technology, Takahashi found a new dream - to do medical research as a clinical doctor in an international environment. "There is a saying that goes like this, 'when two paths open before you, take the harder one.' I believe in this saying because of my experience in the TGL programme."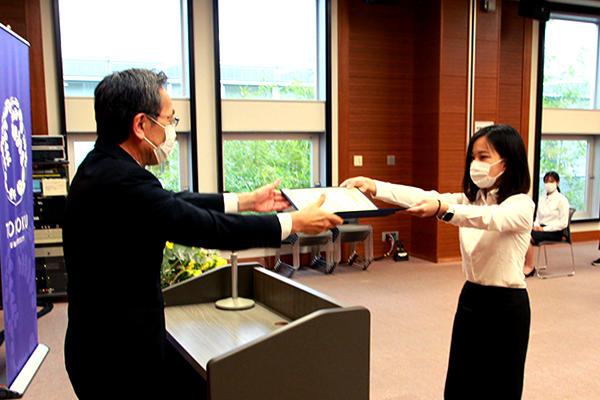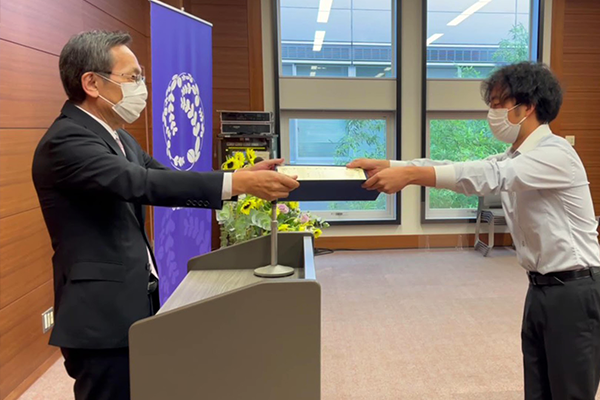 The Tohoku University Global Leader (TGL) programme was started in 2013 as part of the university's efforts to promote an international curriculum and co-learning among students of different cultures.
Local Japanese students receive the Global Leader certification after collecting points from classes and activities that encourage a global mindset. These include participating in study abroad or international programmes, doing volunteer work and passing foreign language proficiency tests.
This semester's group brings the total number of students who have been awarded the certificate to 154.


News in Japanese
Contact:
Student Exchange Division
Tel: +81-22-795-7820
Email: sab_que
ry

grp.tohoku.ac.jp