As part of its ongoing internationalization efforts, Tohoku University has been working with University Co-Op to improve services for Muslim staff and students, not least by ensuring that halal food is available on all four campuses.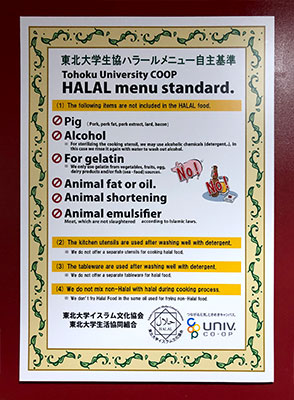 Halal is an Arabic word meaning "permitted" in Islamic teachings. In reference to food, it is what Muslims are allowed to eat as instructed in the Qur'an. At its most basic, halal food must not contain pork or alcohol, and halal kitchens should have refrigerators, cooking ware and utensils separate from regular kitchens to avoid contamination.
On all Tohoku University campuses, Co-Op's halal kitchens are certified and monitored by the Tohoku University Muslim Cultural Association (TUMCA), a support group founded in 2006 to promote Islamic culture, and help Muslim students settle into life in Japan.
Responding to TUMCA's request for accessible campus food that its members can eat, Co-Op began offering pre-packed halal meals in 2007. A year later, Co-Op experimented with cooking its own halal food at Aobayama campus, offering a limited menu of chicken curry and fried potatoes. Over the next decade, Co-Op continued to work with TUMCA to expand the number of participating cafeterias, and improve the taste and variety of the dishes.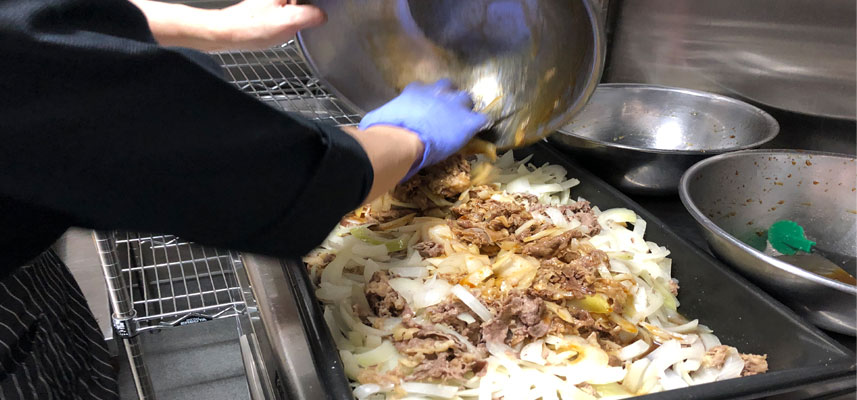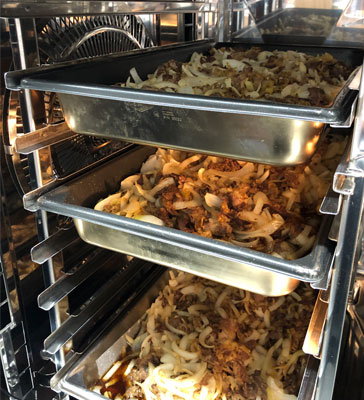 The halal food programme got a further boost in 2018, when Lunch Box & Halal was established at the new extension of Aobayama Campus. Lunch Box & Halal not only serves the eat-in crowd, it is also a catering service that supplies up to 5,000 meals a month to various Co-Op cafeterias, using a strict method of freezing cooked food that can then be safely and hygienically packed and delivered.
The kitchen cooks eight types of dishes and offers six additional bento options produced by a company in Kyushu. Food is always served using disposable plates, cutlery and cups. While students agree that the current situation is a vast improvement from the past, some campuses do better than others.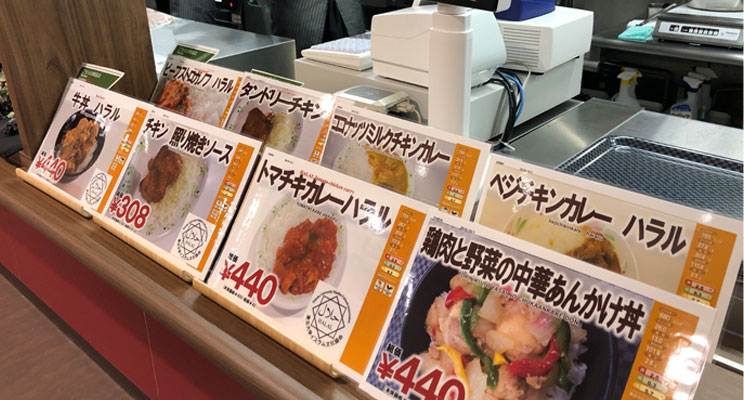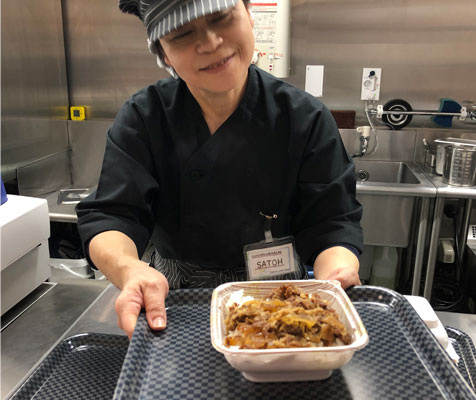 "Since management of the halal food menu is not centralized, each campus seems to have its own plan for what dishes to carry and how many servings to have each day. Which means that on some campuses, the food runs out early or the halal menu doesn't change at all," said TUMCA's president Muhamd Arif Ihsan Mohd Noor Sam, a Malaysian student at the Graduate School of Engineering. "It can be quite depressing to see the same food every day. Especially since the non-halal food menu changes all the time."
Cost is also a factor for some Muslim students, with each halal dish priced between 400 and 500 yen. "My husband is here too so for the whole family to eat at the cafeteria is very expensive. Students who have families will probably need to cook to save money," said Nadia Kartikasari, an Indonesian student at the Graduate School of Dentistry.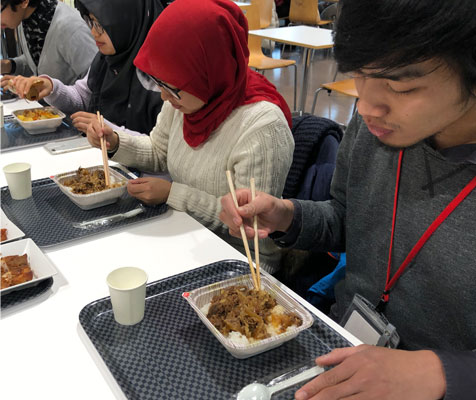 Omar Sakr, a student from Egypt, suggests that the cafeterias could list the ingredients used in their main dishes. "There are slightly different opinions towards halal food, even among Muslims. Some people are stricter about what they will and will not eat. So if the cafeterias have a list of ingredients next to the dishes with information about what kind of meat is used and where the meat is from, we can decide for ourselves if we are OK eating it."
Ihsan agreed. "Different people have different interpretations based on how we were taught in our own countries. The understandings are slightly different, so the levels of tolerance might be different too."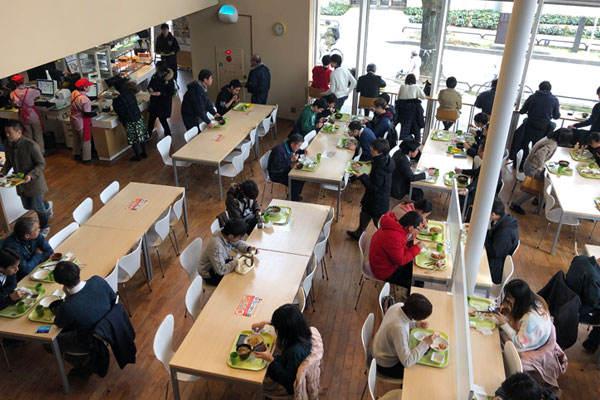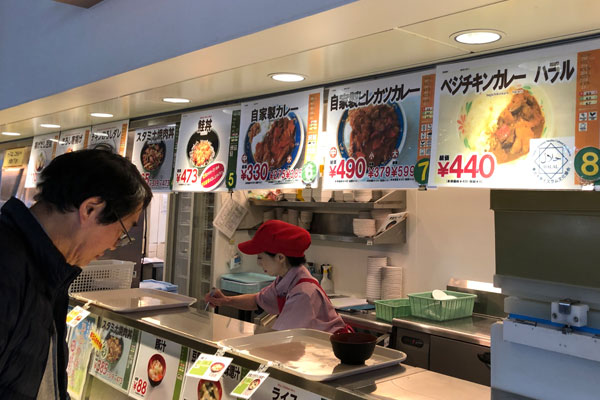 Currently, fewer than 50 out of the 215 universities that Co-Op works with have a halal food programme, and Tohoku University is said to have one of the most ambitious. "Because there is a large international student population here, there is both interest and demand for halal food, and TUMCA has been really helpful too," said Ken Miyazaki, University Co-Op's deputy director. "This spring, we will be introducing halal bread so that students can make sandwiches. That will be different, and maybe cheaper too."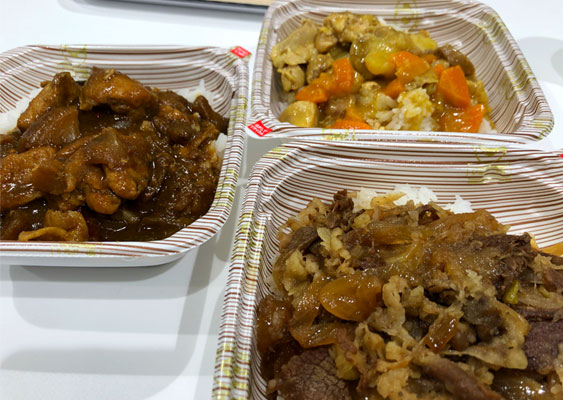 For their part, the students are keen to stress that halal food is for everyone. "It's a misconception that only Muslims can eat halal food," said Ihsan. "If people can change their mindset and be open to trying it, they'll see that halal food can be quite delicious and healthy too."
Contact:
Yukiko Shimmi
Senior Assistant Professor, Tohoku University Global Learning Center
Email: shimmi

tohoku.ac.jp
Tohoku University Muslim Cultural Association (TUMCA)
Email : muslim.tohokuuniv

gmail.com
FB: https://www.facebook.com/TUMCA