Every December, Tohoku University hosts a get-together for members of its international alumni network, and this year's event was extra special as it was also a celebration of the university's 115th anniversary.
Unlike previous get-togethers that were predominantly held online, this year's event was held in a hybrid format, with winners of the inaugural Tohoku University International Award and International Alumni Association Award invited back to Sendai.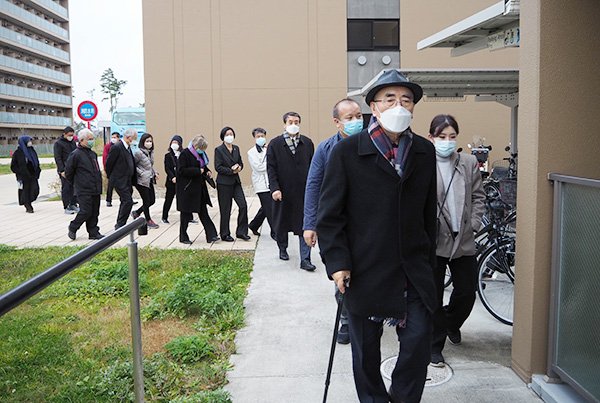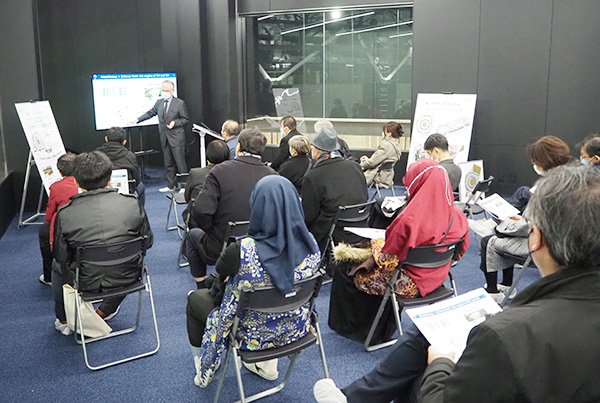 While on campus, the alumni toured University House Aobayama - which was built in 2018 as the largest student housing complex at a Japanese national university - and marveled at how modern the facilities looked. They also visited the next-generation synchrotron radiation facility (nicknamed NanoTerasu), which is in its final stages of completion at the university's new Science Park.
The day's main activities began with two panel discussions.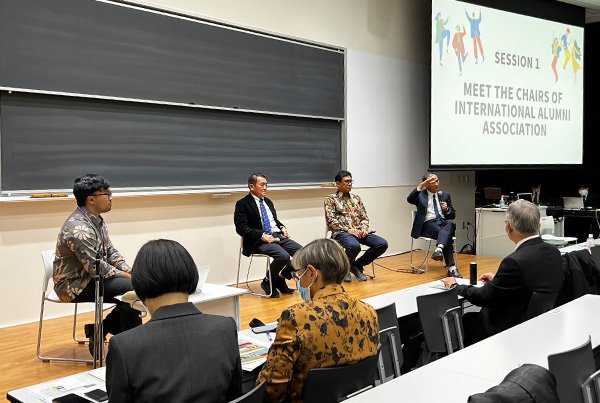 In the first, the chairmen of the alumni chapters that won the Tohoku University International Alumni Association Award, introduced their activities and took questions from an audience that was composed mainly of international students.
One student asked how international students found and got to know each other in the days before social media.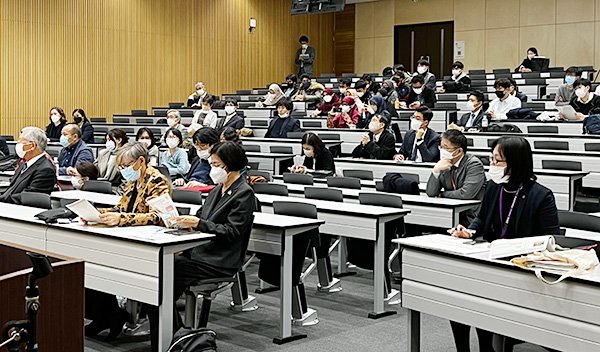 "We were very accustomed to meeting up every day and we just talked. No mobile, no apps, we just talked, face to face," said Seree Supratid of the Tohoku University Alumni Association Thailand (TUAT).
Sri Harjanto of Tohoku University Alumni Association Indonesia (IATU) pointed out that students of the past had other resources like online forums and even Friendster, an early version of Facebook. "But compared to now, there were not so many users at the time, so of course we met a lot offline. I think that in-person connection is stronger than what we have now on social media."
Nguyen Trung Viet of Tohoku University Alumni Association Vietnam (TUAAV) added that students also got involved in planning activities such as the annual International Festival, and that helped to bring many foreign students together.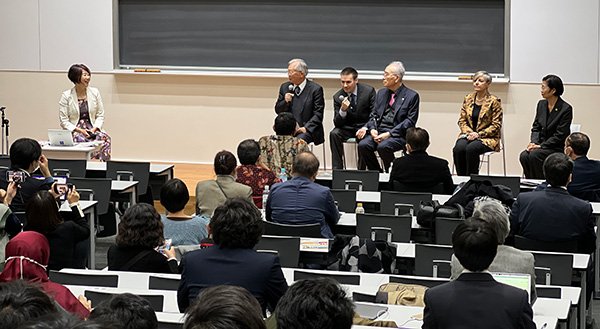 In the second panel, the Tohoku University International Award winners shared anecdotes from their student days - from the challenges of learning Japanese, to finding a home among other foreign students. They also offered advice and encouragement to the students in the audience.
"Always do what you can do best for other people," said Pornanong Niyomka Horikawa, Vice President of the Thai-Japan Institute of Technology, when asked how to have a successful career. She gave the example of her decision to translate a childcare book from Japanese to Thai. As there weren't many options for young Thai parents at the time, her book proved to be helpful and very popular. She has since also translated many foreign story books into Thai for children.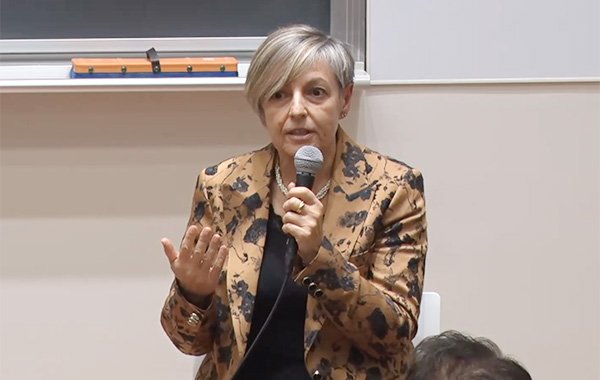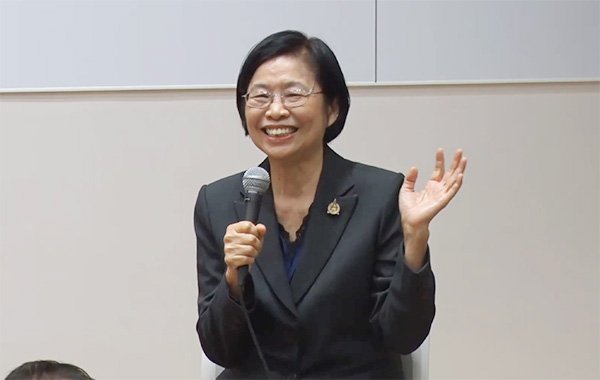 Marie-Pierre Favre, Senior Advisor for International Development of the French National Academy of Applied Sciences (INSA), is not an alumna but received the award in recognition of her contributions to Tohoku University's internationalization efforts over the past decade and a half.
"You need to have a global picture if you want to act locally in a relevant way. So be curious and go beyond yourself," she said. "As international students, you are the best ambassadors to promote your home country and your home culture. But you should also be expected to promote Japan and Tohoku University globally."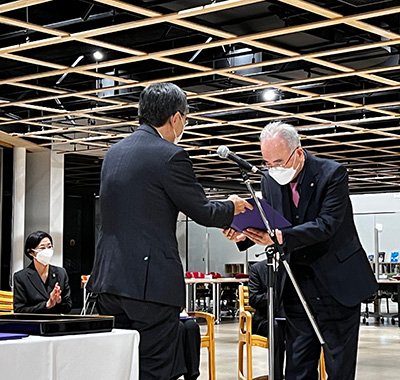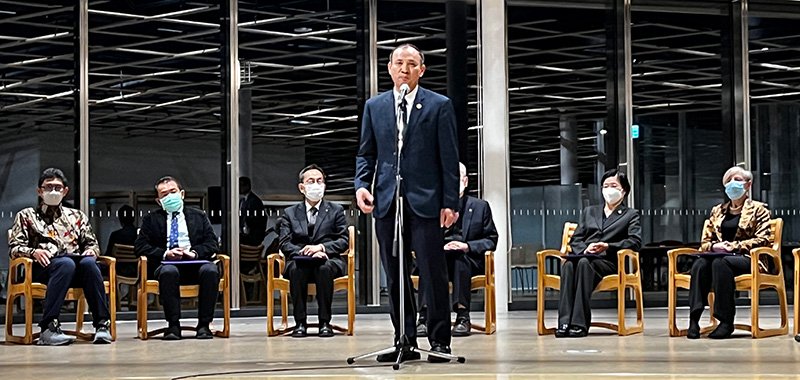 The panel sessions were followed by a ceremony where Tohoku University President Hideo Ohno handed out the International Award and International Alumni Association Award to the winners. In his congratulatory speech the president spoke of the university's three founding principles, and in particular, the importance of having open doors.
"Open Doors - or as it's known in today's language, the pursuit of diversity - is directly linked to the Tohoku University community, which comprises people who have an open, equal and progressive outlook. Today's award recipients are indeed precious members of this community," said President Ohno. "I would like to extend my warmest congratulations to you all. We will continue to create a wonderful future together, not only for the university, but for society."
The evening ended with a dinner reception and a rousing toast to Tohoku University. Several gifts were exchanged and promises were made all round to stay in touch and hopefully meet up again soon.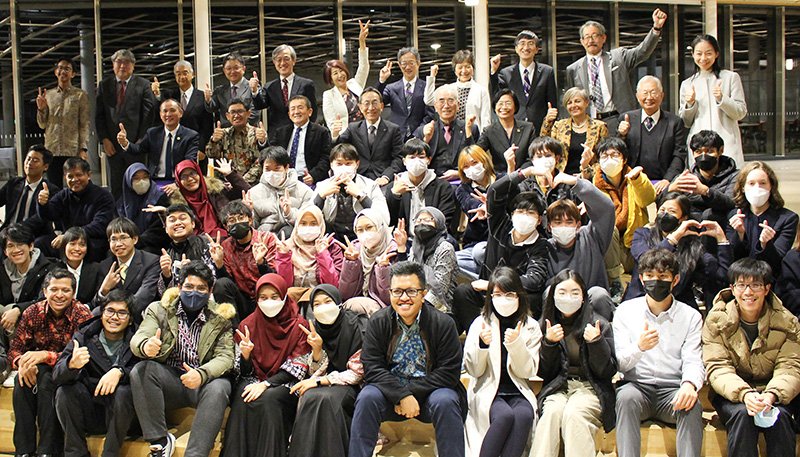 Tohoku University International Award

Alauddin Ahmed - Former Advisor to the Prime Minister of Bangladesh for Education, Social Development and Political Affairs
Juu-En Chang (張 祖恩 - Former Chief of Taiwan Environmental Protection
Marie-Pierre Favre - Senior Advisor for International Development, French National Academy of Applied Sciences (INSA) Group
Pornanong Niyomka Horikawa - VP, Thai-Japan Institute of Technology (Thailand)
Chung-In Lee (李 正仁) - Professor Emeritus, Seoul National University
Qi-Kun Xue (薛 其坤) - President of Southern University of Science and Technology
Tohoku University International Alumni Association Awards

Distinguished Alumni Association Activities Award
・Tohoku University Alumni in Thailand (TUAT)
Best Promotion Programme Award
・Ikatan Alumni Tohoku University (IATU), Indonesia
Tohoku University 115th Anniversary Executive Committee Special Prize
・Tohoku University Alumni Association in Vietnam (TUAAV)
Contact:
General Affairs and Planning Department
Global Engagement Division
Email: kokusai-r

grp.tohoku.ac.jp
Website: https://web.tohoku.ac.jp/ged/9715?lang=en