The new mascot for the university's Public Relations Department was created by fifth- year medical student Mamiko Yamazaki. She named it Kenichi, after the university's founding principle of putting "research first."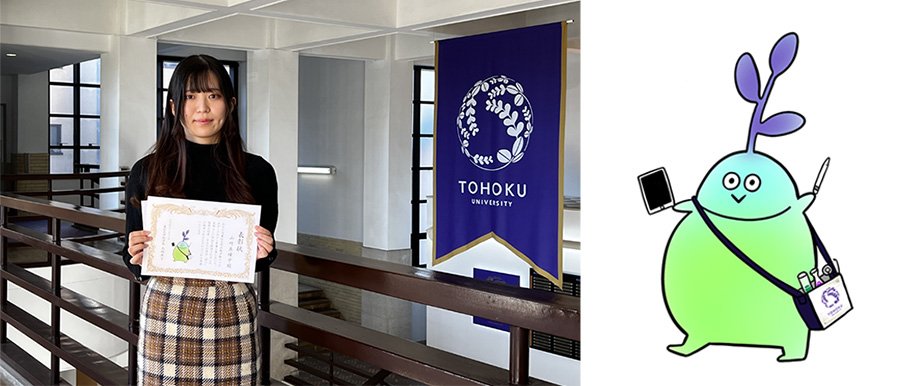 Yamazaki describes Kenichi as a fairy who has been around since the founding of Tohoku University. "Kenichi normally watches over the students from deep in the forest in Aobayama. But as the university is celebrating its 115th anniversary, Kenichi decided to come onto campus and join the happy students in the laboratory for the first time."
The character has a bush clover (a symbol of Tohoku University) growing on its head, and its green body and bright face represent the university's clean air and surrounding nature. Like students, the character carries a bag which Yamazaki says "contains a variety of social and scientific items, which can support the development of the university."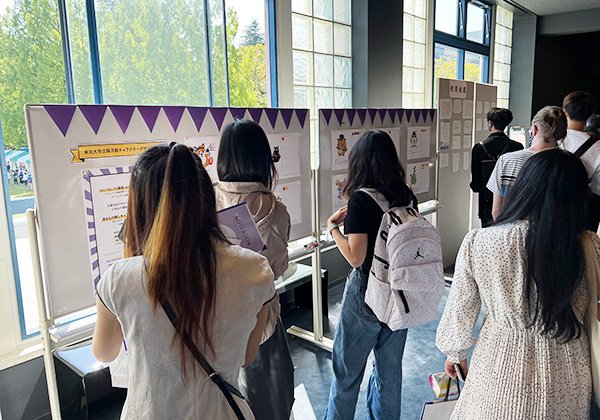 The contest to find a mascot was held over the summer. Students, faculty and staff were invited to submit ideas and designs for an original character that best reflects the image, characteristics and values of Tohoku University.
Kenichi was chosen after two rounds of voting, which included a ballot board at Homecoming Day for alumni and special guests to also participate.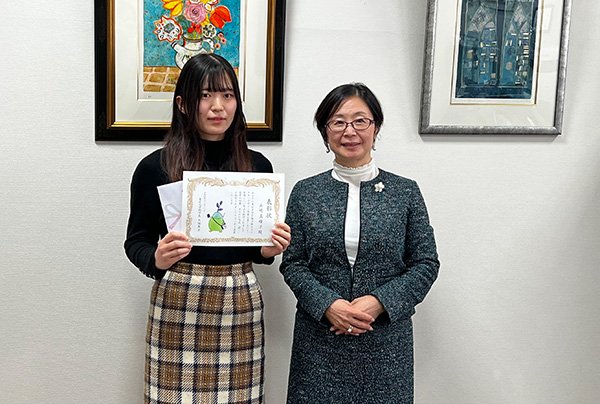 Yamazaki received her prize - an Amazon gift card worth 30,000 yen - from the VP of Public Relations and the Promotion of Diversity, Noriko Osumi, at a small ceremony on Katahira Campus on November 18.
Here are a few extra facts about Kenichi:
Covered in negative ions which spread happiness and a feeling of freshness
Curious by nature and highly expressive
Loves being around students
Favourite song is Aoba Moyuru Kono Michinoku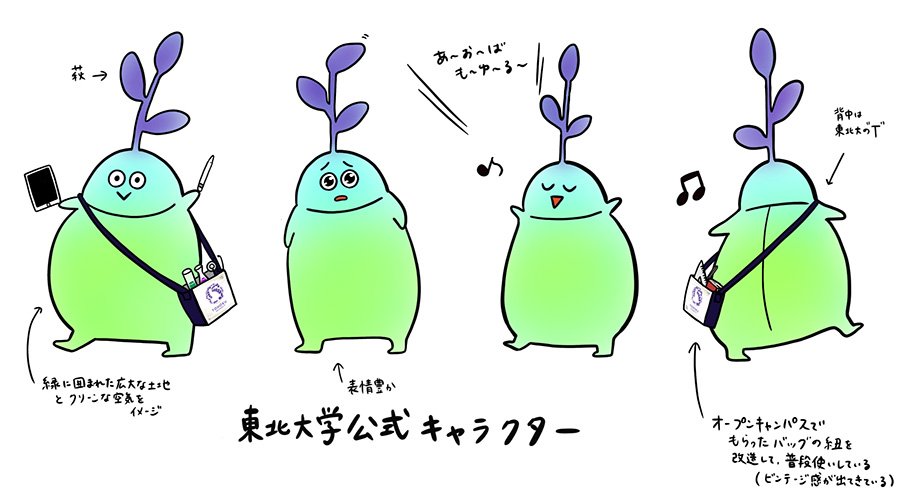 News in Japanese
Contact:
Tohoku University Public Relations Office
General Affairs and Planning Department
Tel: 022-217-4816
Email: koho

grp.tohoku.ac.jp