Tohoku University's Liberal Arts Salon - fashioned after the social and intellectual gatherings of 17th and 18th century Europe - began its new season in November with a lecture on population ageing, international migration and the impact of changing demographics in Japan.
Professor Nobutaka Fukuda of the Graduate School of Education engaged a crowd of about 50 people, at Katahira Campus' Espace.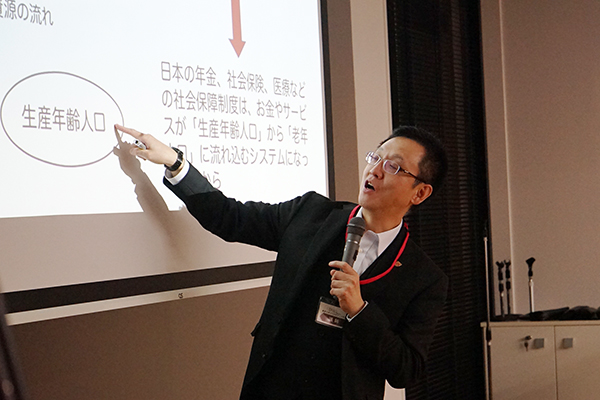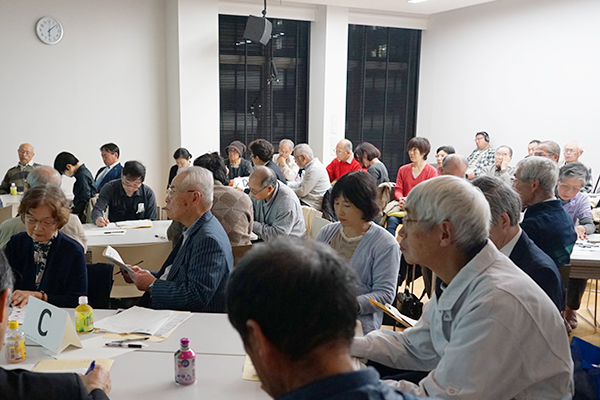 Many in the audience brought up economic concerns, specifically, what the demographic changes mean for Japan's pension system, social welfare and economic growth.
"I think the people who are here are interested in the future of Japanese society. They want to know what the country will be like for their children and their grandchildren," said Fukuda. "They know that the pension system isn't working well, and that the size of the Japanese labour force is declining. So they are looking for solutions."
While he admits that he doesn't have the answers, Fukuda floated two questions for thought and discussion. First, he asked what "old age" really means these days. He said that when the United Nations defined old age as 65 and above in the 1950s, the average lifespan in Japan was much shorter. With people now living longer, should the definition of "old age" be changed?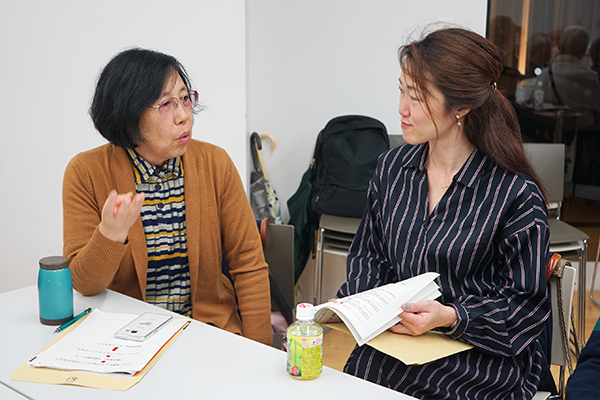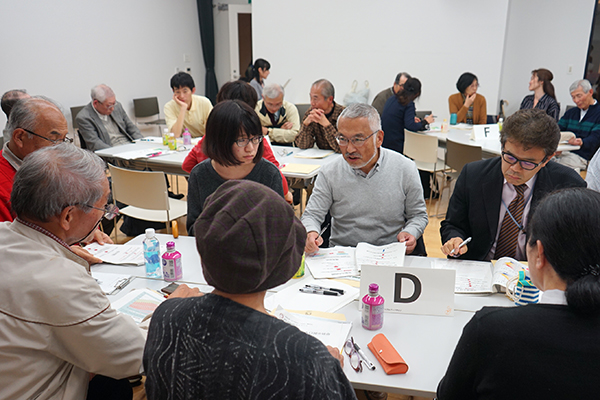 Next, he said that to alleviate a potential labour shortage, the Japanese government has recently proposed a plan to accept both skilled and unskilled international migrants. With Japan being a relatively homogeneous country, what impact will migrants have on society?
"A huge number of immigrants do not always cause a disruption of tradition and values. If multiculturalism prevails, many different traditions and values can coexist in society," Fukuda said. "But if the social inclusion of immigrants is not successful, they may come into conflict with Japanese who have vested interests. In that case, there is the danger of social division and racism.
"I'm sure the Japanese government will probably have all these issues in mind when they make their policies. But my message here is that it's also important for regular people to be thinking about this in an informed way."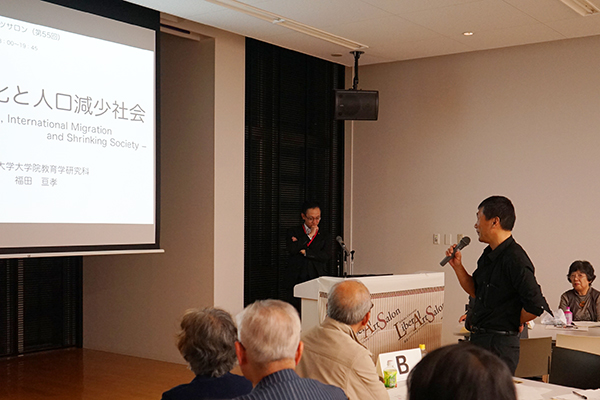 Liberal Arts Salon runs in tandem with Science Café, which started its new season in October. For now, both lecture series are only held in Japanese, but they are free and open to anyone who is interested.
To take part, click on the link for upcoming dates and topics.
Contact:
External Relations Office, Tohoku University
Email: social

grp.tohoku.ac.jp