The 2018 Professor Fujino Incentive Awards were handed out on September 25. Five students received their certificates from Tohoku University President Hideo Ohno in a ceremony at the former lecture hall of Chinese literary figure Lu Xun.
The recipients are Zeng Rui (literature), Li Yinxing (economics), Wang Zihao (engineering), Wang Jiajie (environmental science) and Yang Jinyou (medical engineering).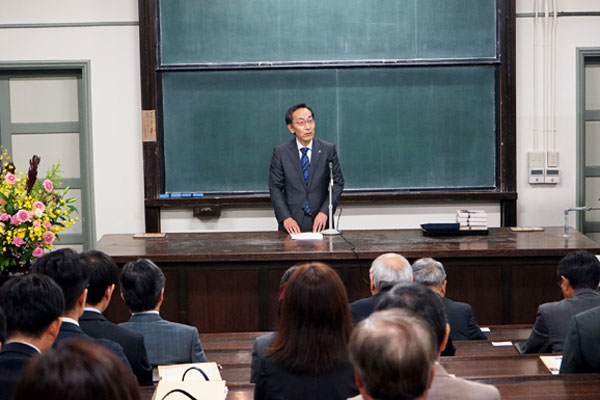 In his speech, President Ohno congratulated the recipients and said that he hoped they would "follow in Lu Xun and Genkuro Fujino's footsteps, to care about other cultures and form lasting friendships that will be a bridge between Japan and China."
Guest of Honour Takeshi Ebata, chairman of the Japan-China Friendship Association of Miyagi, echoed the sentiment, urging the students to share their positive experiences of Japan with friends and family back home.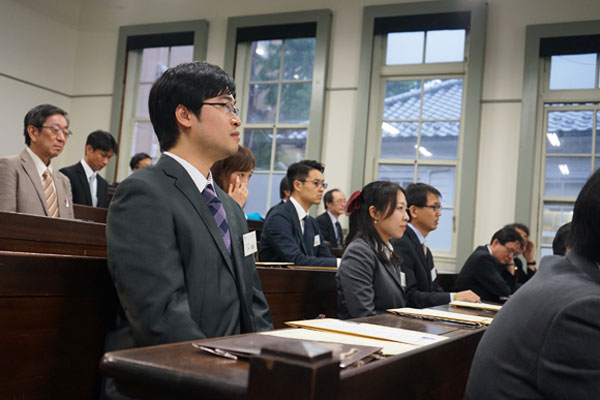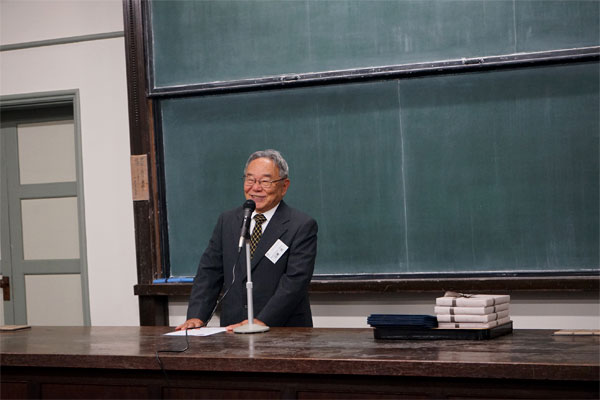 "When I was in China studying economics, I felt that that there was more I wanted to learn. So I decided to come here," said Li Yinxing. "This award means a lot to me because it means that I did the right thing. My mother, she works hard and it was a difficult decision to send me to Japan. So I am proud that I can also give this award to her."
Wang Zihao said that the award's close association with Lu Xun, will be a source of inspiration for him going forward. "Lu Xun is one of the greatest figures in China because he provoked social change. I hope I can be like him and do something really meaningful in the future."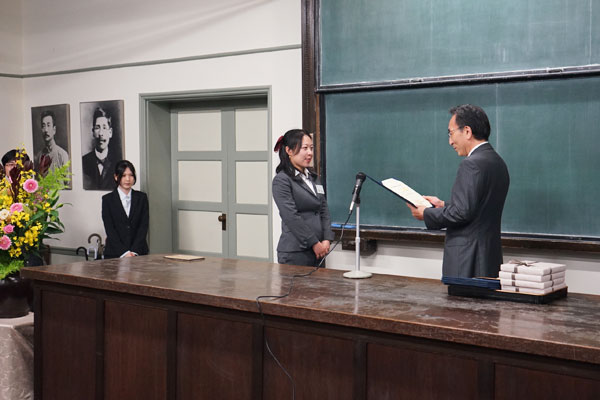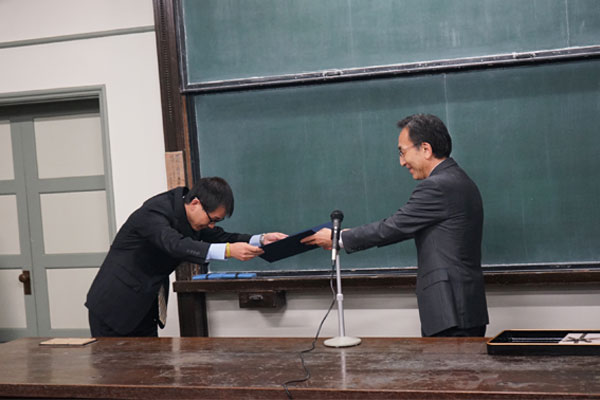 The Tohoku University Professor Fujino Incentive Award was set up in 2005 to recognise bright and promising Chinese students enrolled in graduate programmes here. Recipients are selected based on the achievements of their research papers, as well as their potential to contribute to future academic exchanges.
The award is named after Professor Genkuro Fujino, Lu Xun's teacher when he was a student at Sendai Medical College, the forerunner of Tohoku University. Lu Xun went on to become one of the most important and influential figures of modern Chinese literature. His short story titled "Mr. Fujino" was inspired by his time in Sendai and the close relationship he had with his teacher.
"After I came to Sendai, I had many professors who also helped me a lot. And that always made me recall the description of Professor Fujino by Lu Xun, and how important the professor was to his life," said Wang. "I think Tohoku University is an amazing place with a lot of good and inspiring professors."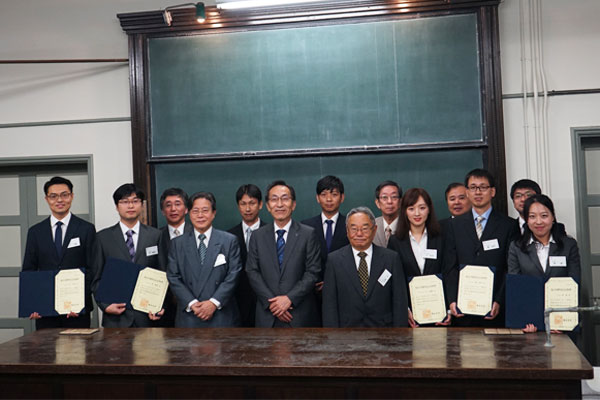 Contact:
Student Exchange Division, Tohoku University
Email: sed2

grp.tohoku.ac.jp