Five students received the 2022 Professor Fujino Incentive Award from Tohoku University President Hideo Ohno on September 26, at a ceremony held at the former lecture hall of Chinese literary figure Lu Xun.
Genkuro Fujino, for whom the award is named, was the beloved professor of Lu Xun when the author was a student at Sendai Medical College, the forerunner of Tohoku University. Lu Xun would later immortalize his time in Sendai in a famous short story titled "Mr. Fujino."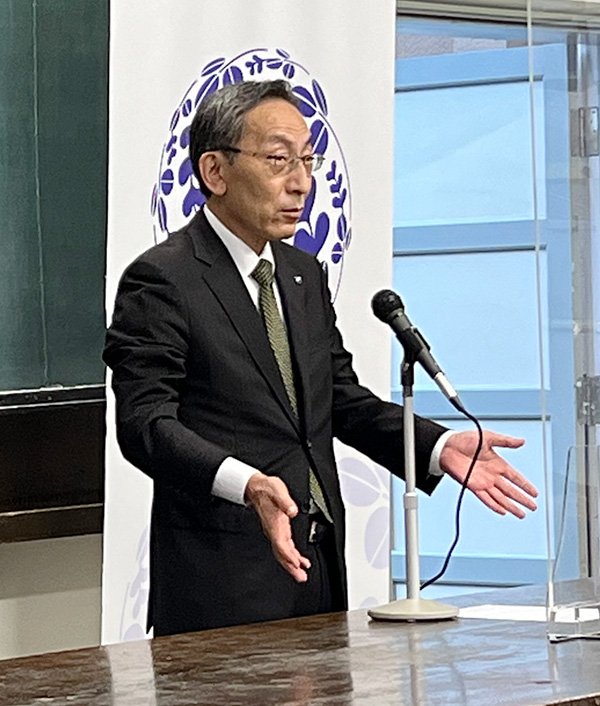 In his congratulatory speech to the students, President Ohno spoke of the university's 115th anniversary and some of the social barriers it has broken through its Open Doors policy. Not only did it welcome Japan's first female university students, but also some of the first international students, such as Lu Xun.
"This summer, China's Consulate General in Niigata donated the Complete Manuscripts of Lu Xun to us. This generous gesture is a reflection of the friendship between Japan and China that continues to strengthen through Lu Xun, even after a century," said President Ohno, adding that he hopes the current award recipients "will also be a bridge in future Japan-Sino relations."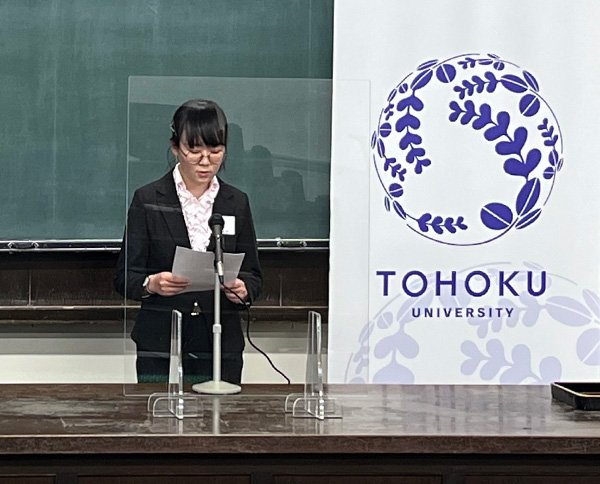 Tian Dongting, from the Graduate School of Medicine, gave a speech on behalf of the recipients.
"We Chinese students have been reading Lu Xun's novels since we were small children. And I especially loved reading "Mr Fujino." Lu Xun is considered to be the soul of the Chinese nation, and the wonderful education that he received in Sendai is etched in my mind," she said. "It is a great honor for me to receive this prestigious award in such a historically significant place. I am sure that this day will remain in my memory for the rest of my life."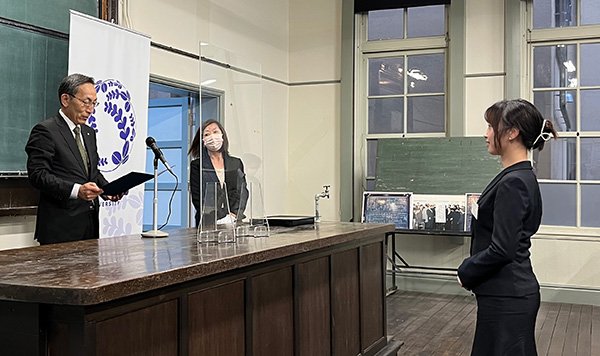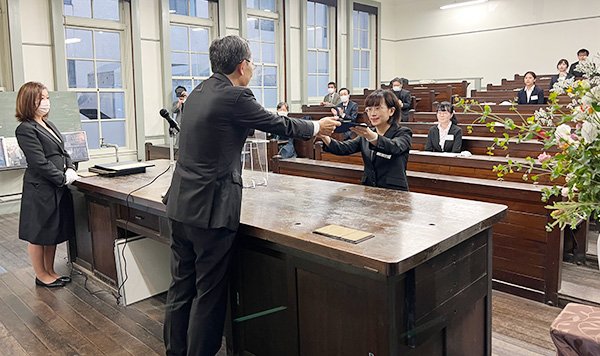 In addition to Tian, the other recipients were: Li Xinchen from the Graduate School of Arts and Letters; Chen Yujie from the Graduate School of Engineering; Ye Rongling from the Graduate School of Agricultural Science; and Xue Yi from the Graduate School of Environmental Studies.
The Tohoku University Professor Fujino Incentive Award was set up in 2005 to recognize outstanding Chinese students enrolled in graduate programmes here. Recipients are selected based on the achievements of their research papers, as well as their potential to contribute to future academic exchanges.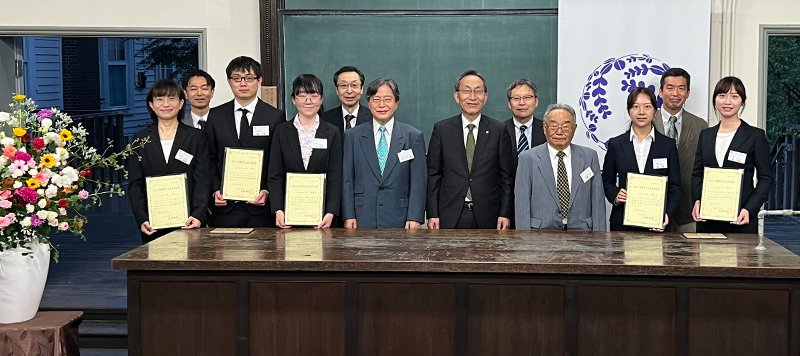 News in Japanese
Contact:
Student Exchange Division, Tohoku University
Email: sed2

grp.tohoku.ac.jp