SORATO, the lunar rover built by Japan's Team HAKUTO for the Google Lunar XPRIZE challenge, has a new home at the Smithsonian's National Air and Space Museum in Washington DC.
The tested and flight-ready rover was donated to the museum by Tokyo-based aerospace start-up ispace inc, who, along with members of Tohoku University and experts contributing pro bono, was the main driver of Team HAKUTO.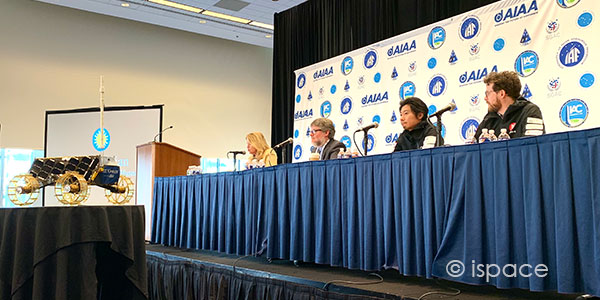 The rover is expected to feature in the museum's "Future of Spaceflight" exhibition, scheduled to open in 2024. "This rover represents the role of private prizes in stimulating entrepreneurship in the aerospace industry," said Matthew Shindell, space history curator at the museum. "It will tell an important piece of the story of modern spaceflight and exploration in the future gallery."
"I hope SORATO will be seen as a symbol of the dawn of private space exploration for future generations who visit the museum," said Takeshi Hakamada, founder and CEO of ispace, and team leader for Team HAKUTO.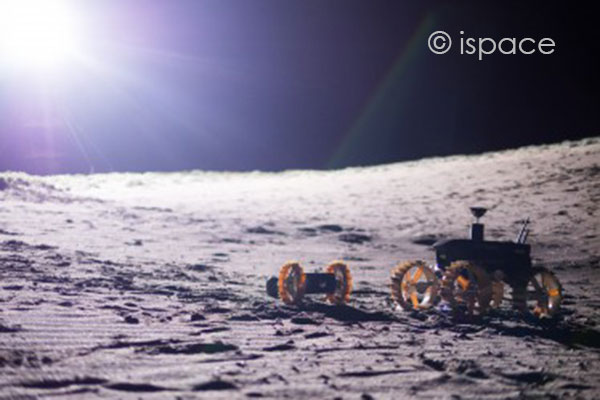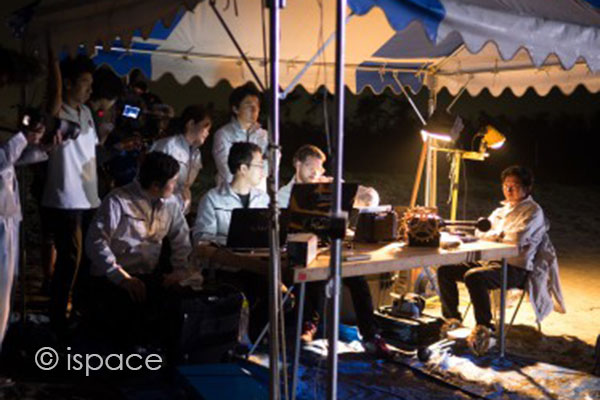 SORATO is based on more than a decade of R&D work by Professor Kazuya Yoshida's Space Robotics laboratory at Tohoku University's Department of Aerospace Engineering. Many students - including ispace's VP of Future Rover Technologies John Walker - had contributed to its development over the years.
"I really feel that the rover was born in that lab," said Walker, who was an intern at Tohoku University from 2010 - 2011, and worked with Yoshida as a research and PhD student from 2012 -2016. "Professor Yoshida supported our field tests many times, and his experience is really what gave ispace the capability to develop lunar rovers."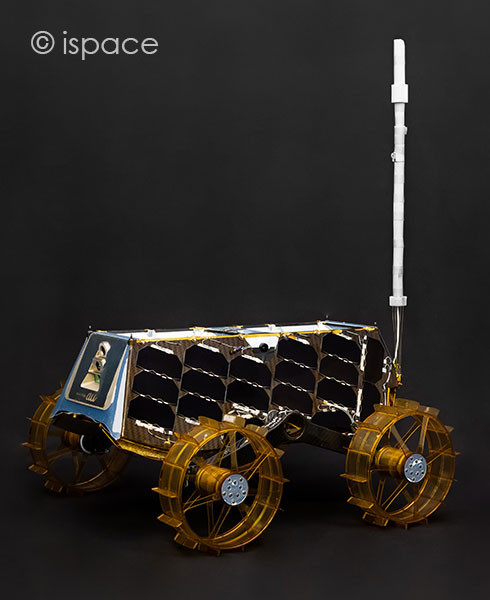 SORATO's design features the miniaturization of complex machines and the tight integration of electronics. It is made of resilient, lightweight Carbon Fiber Reinforced Plastic (CFRP) materials, with thermal insulated wheels that can traverse difficult terrain even in extreme temperatures. It is also fitted with 360-degree high-definition video and photo capabilities, solar panels to maximize power generation and the capacity to carry customer payloads to the lunar surface.
Even with all that technology on its back, SORATO weighs in at a very compact 4 kilograms, making it the smallest and lightest space-qualified rover in the world.
Team HAKUTO's spirited quest to send SORATO to the moon, travel 500 meters and transmit high definition images back to earth earned it many fans and a strong support base of partners, investors and volunteers. Although the team made steady progress through the decade of competition, it did not have a landing vehicle and had to make a deal to hitch a ride with fellow competitor TeamIndus on board India's Polar Satellite Launch Vehicle rocket. When TeamIndus withdrew from the competition, SORATO was stranded on Earth.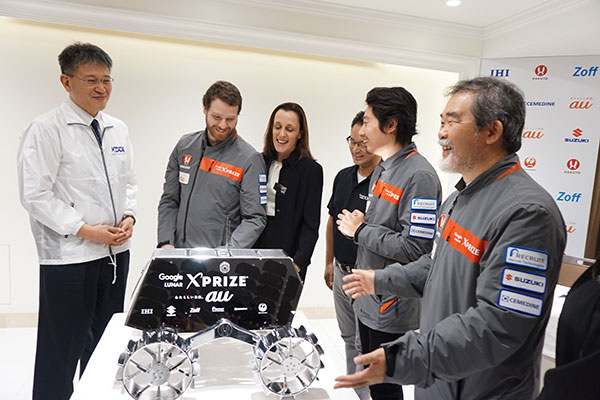 The lunar challenge eventually ended in 2018 without a winner, but Team HAKUTO received an XPRIZE Milestone Prize worth half a million US dollars in 2015 for SORATO's mobility technology. Encouraged by that success, and motivated by how close they came to completing the challenge, Tohoku University and ispace now see the project as a platform for their bigger lunar ambitions.
They are also determined to be in control of their own fate, with ispace recently announcing that it had raised record funding to build a lunar lander. If all goes well, it hopes to launch its first moon mission in 2021 and deploy a rover on the lunar surface by 2023, maybe proving that a destination can be just as interesting as the journey.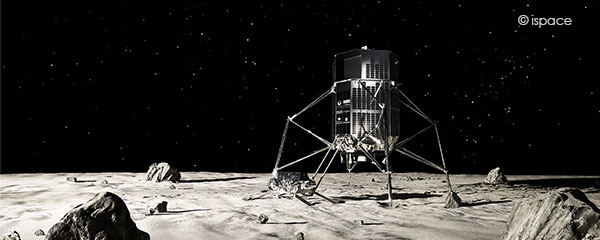 As for the little rover that started it all, millions will soon be able to learn its story. "Having SORATO in the Smithsonian Air and Space museum is a really amazing feeling," said Walker. "The fact that I will be able to visit it in the future and know that it will help inspire future students and engineers to explore space, is a great privilege."
Contact:
Professor Kazuya Yoshida
Department of Aerospace Engineering
Tohoku University Graduate School of Engineering
Email: yoshida

astro.mech.tohoku.ac.jp
Shuhei Akimoto
Ispace Communications Manager
Tel: 81-70-3822-0467
Link: www.ispace-inc.com