The Tohoku University Sparrow Dance Team, comprising mostly international students, participated in this year's Aoba Matsuri for the first time since the COVID-19 pandemic began.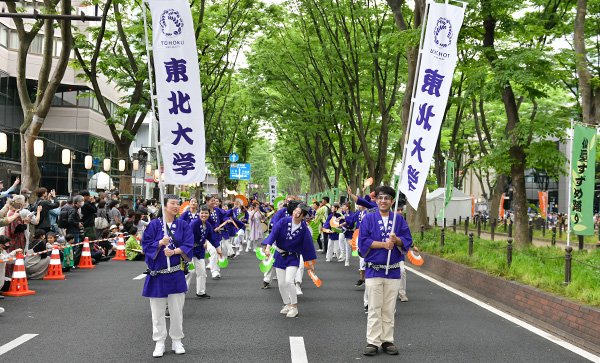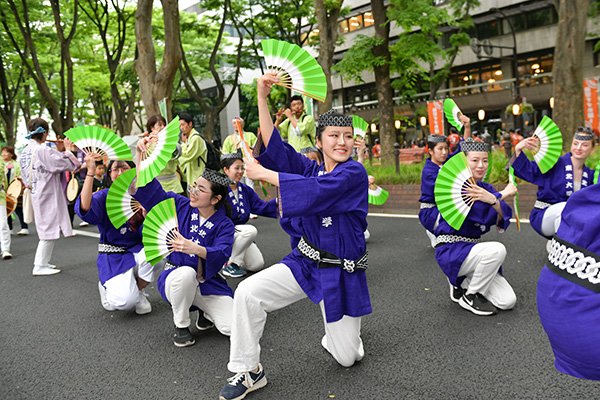 Aoba Matsuri is a summer street festival which attracts about a million people from around the region every year. It is a celebration of Sendai's rich history and culture, and features the suzume odori, or sparrow dance, performed by dozens of community groups.
The Tohoku University students were accompanied by local drum unit Hiyokko (雛鼓) on their traditional instruments.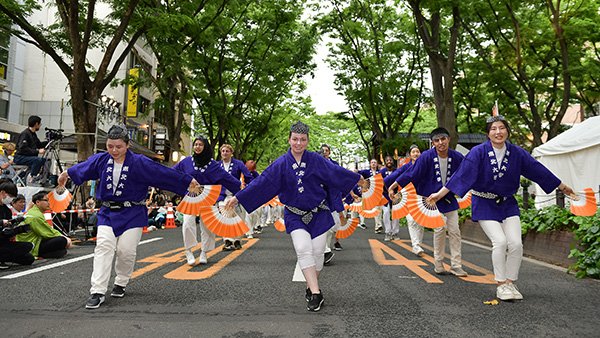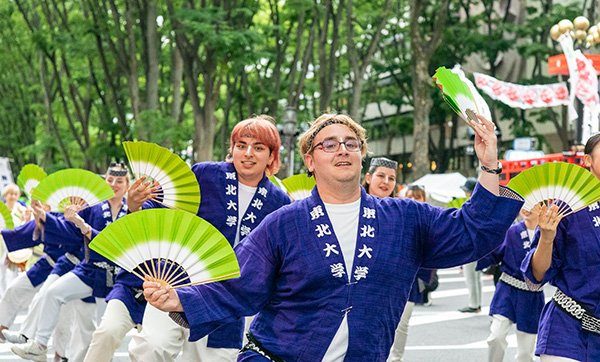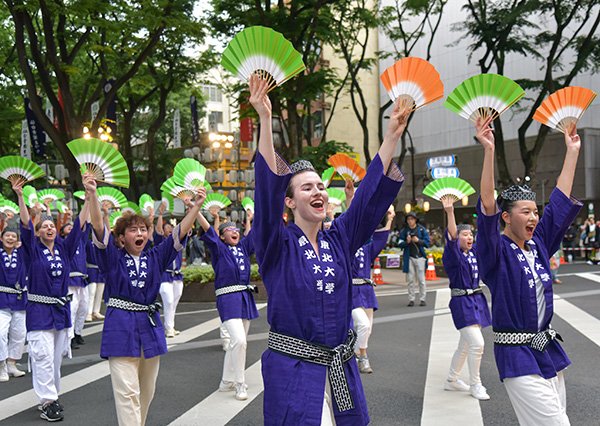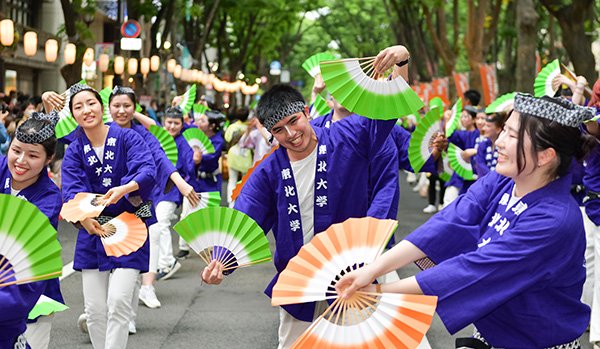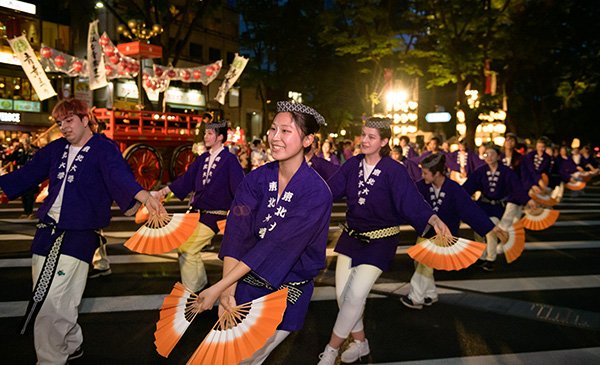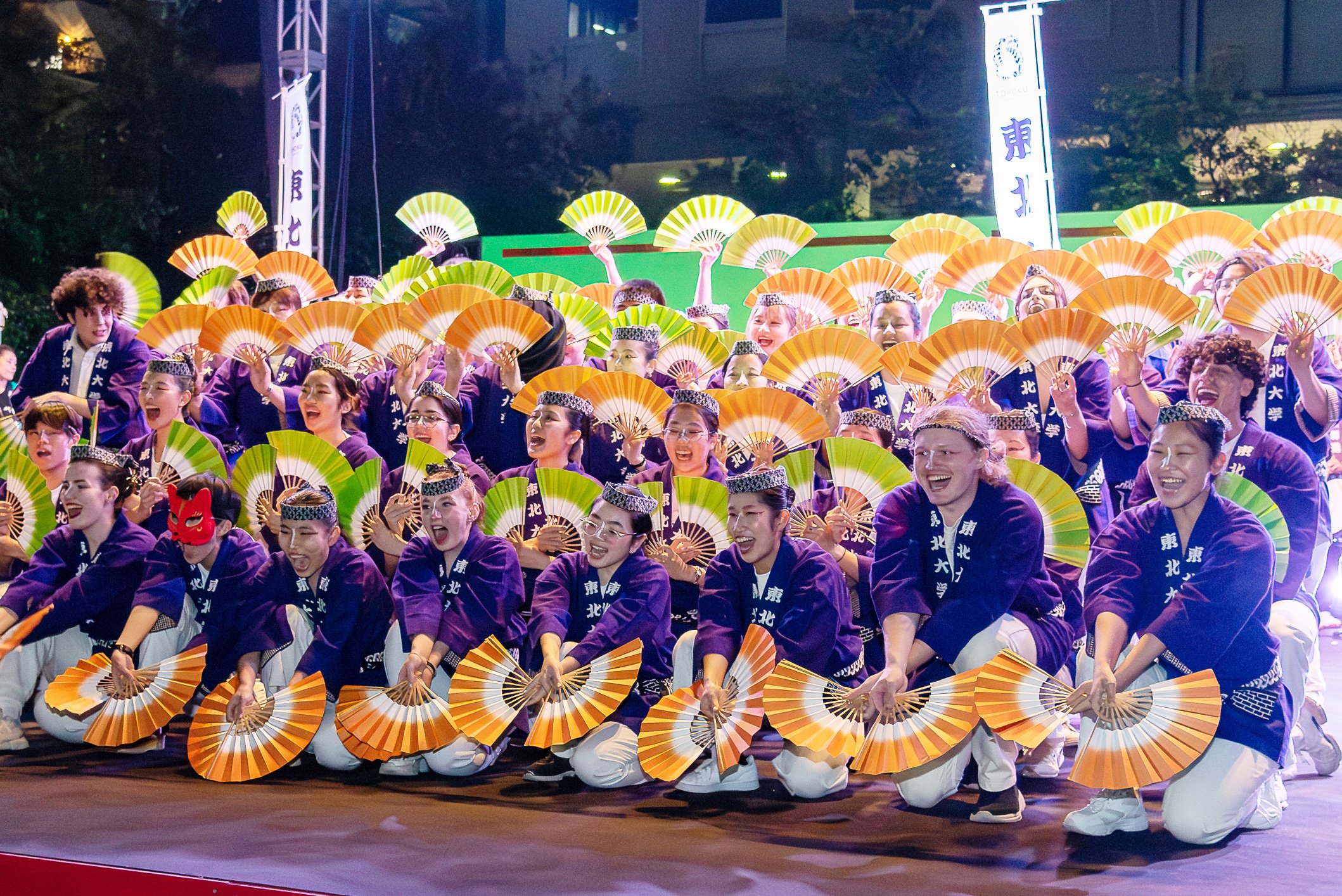 This year, the Tohoku University Sparrow Dance Team had about 50 members, most of whom were exchange students who learnt the dance as part of a class on Japanese culture.
"This suzume odori class was what motivated me the most to come to Sendai, because I wanted to learn a traditional dance," said Juan Francisco, who is from Spain.
"I think this experience is really unique because you can learn about culture in a practical way. I especially enjoy interacting and dancing together with the Japanese students," said Daniele Micocci from Italy.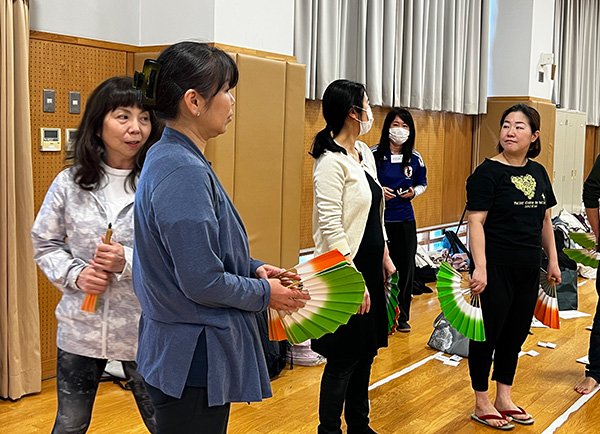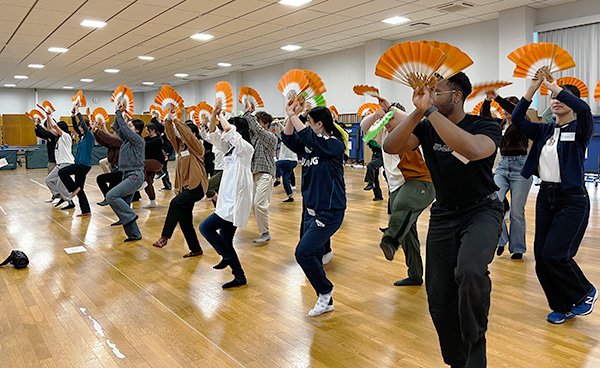 The dance is called suzume odori, or sparrow dance, because of its fluttering bird-like movements. It dates back to the 17th century when stonemasons building Sendai Castle reportedly performed this dance for Lord Masamune Date.
Contact:
Tohoku University Global Learning Center
Senior Assistant Professor Yukiko Shimmi
Tel: 022-795-3935
Email: shimmi

tohoku.ac.jp