The TEDxTohokuUniversity Conference - usually a highly interactive in-person experience - was held online this year, an unavoidable consequence of the ongoing COVID-19 pandemic.
The theme was "Hidden," a pun on the Japanese characters for 秘 (hi) which means secret, and 伝 (den) which means teach. The idea being that if we only see what's on the surface, we will miss - or fail to appreciate - the true value hidden underneath.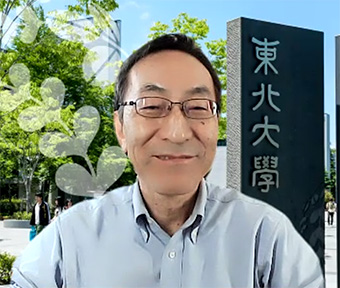 In his opening remarks, Tohoku University President Hideo Ohno described things that are hidden as "mysteries to be uncovered and puzzles to be solved." It's a situation that most researchers are familiar with, he said. "Some of us have spent our whole lives looking for hidden clues to the mysteries of the universe. It doesn't always matter if we find the answers. But it is important that we look."
The event featured eight diverse speakers sharing their interpretation of "Hidden" in a mix of pre-recorded talks, live discussions and breakout rooms.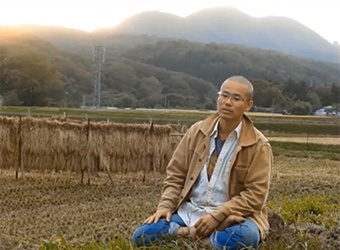 To start things off, Masafumi Sato talked about his decision to try "natural farming" in Kawasaki City, after being inspired by his travels in Tibet and Nepal. Natural farming, he explained, is growing rice, fruit or vegetables without using agrochemicals and fertilizers. He relies instead on the "natural energy" of the land and environment. Despite only farming for five years, Sato is enthusiastic about the hidden potential of his farm. "Not trying is not knowing," he said. "In fact, the feeling of wanting to try something new, is a really great feeling."
Former Tohoku University Associate Professor Martin Robert, who is currently at Kyoto University, spoke on bacteria - something which is all around, yet hidden from the naked eye. "We use the bacterium E. coli as a model to do research on various fundamental living processes, to discover enzymes and to try to understand principles behind the response of cells, to various environmental and genetic changes," he said. "This work provides insight into how bacteria both challenges and illuminates some of our ideas about individuality, behavior and decision-making."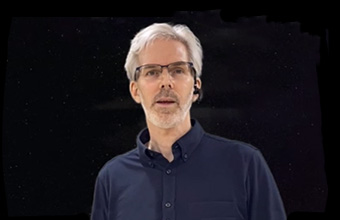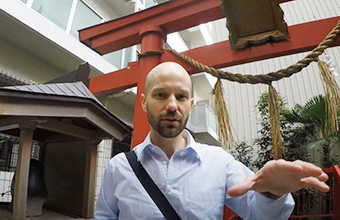 From science to history, tour guide Justin Velgus brought participants on a virtual tour of downtown Sendai, sharing anecdotes about the city's lesser-known historical landmarks. The Sendai City War Memorial Reconstruction Hall, for example, contains artefacts and information about the devastating air raids of July 10,1945. He also pointed out how quirky location names like Sakanamachi Park and Denwa Yokocho often tell a great story about the area's history. "You need to act like a detective," he said. "Where are the clues? What are the hints? They are all around us, but you probably need to do some research and digging because the best ones are often hidden."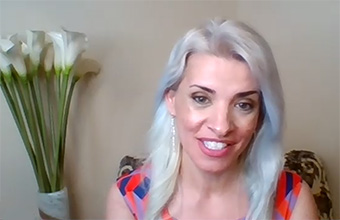 Ilona Schaal struggled with identity and validation as a young girl growing up in Georgia during the collapse of the Soviet Union. She said her experiences taught her that it is during the darkest times that true strength reveals itself. Joy is a conscious decision "not to let other people or outward circumstances or events control you anymore."
Other speakers throughout the day included Jusen Asuka, who shared his thoughts on Japan's green recovery plan; János Négyesi, who spoke of the unseen work that goes on behind the scenes in developing world-class athletes; Dalila Burin, who talked about the cognitive process behind the bodily self and the body consciousness; and Oskar Hellström, whose journey to mastering Japanese calligraphy was helped by understanding its history.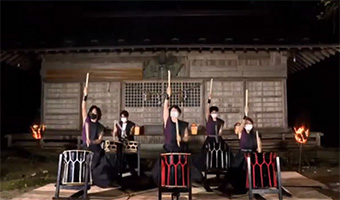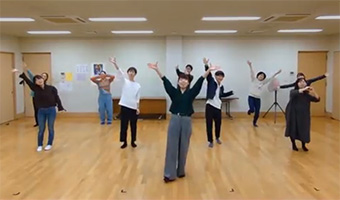 There were breaks, during which attendees were entertained by Japanese drumming group Tabidaiko and Tohoku University gospel singing circle, GO∞HIP. There was also an origami session to make paper birds.
"Organising the event online was definitely a big challenge," said Szymon Fujak, executive director of the organizing committee. "But everyone on the team worked really hard and I hope people who attended enjoyed themselves. I also hope that the talks inspired them to think more about the hidden layers - as well as the "秘伝" aspects - of life."
While the more famous TED Conferences feature talks with a global view on issues, TEDx events are independently organized and focused on local communities. This is the fourth year that the students have put on the event, with support and supervision from Tohoku University.

Contact:
TEDxTohokuUniversity
Tel: +81-22-752-2125
Email: tedxtohokuu

gmail.com