The International Student Help Desk will once again be open for this year's spring and autumn orientation periods.
From this semester, in-person services will be expanded into Aobayama Campus from March 27 - April 28. The usual Help Desk at Kawauchi Campus will also operate during that period.
International students who need help are welcome to contact the Help Desk through its online service, by email or in person. All staff can speak English, Japanese and their native languages. For help in languages other than Japanese and English, please refer to the schedule below.
Online:
To access the service, please log in to Google Classroom via your DC mail account with the following class code: wfm3mxf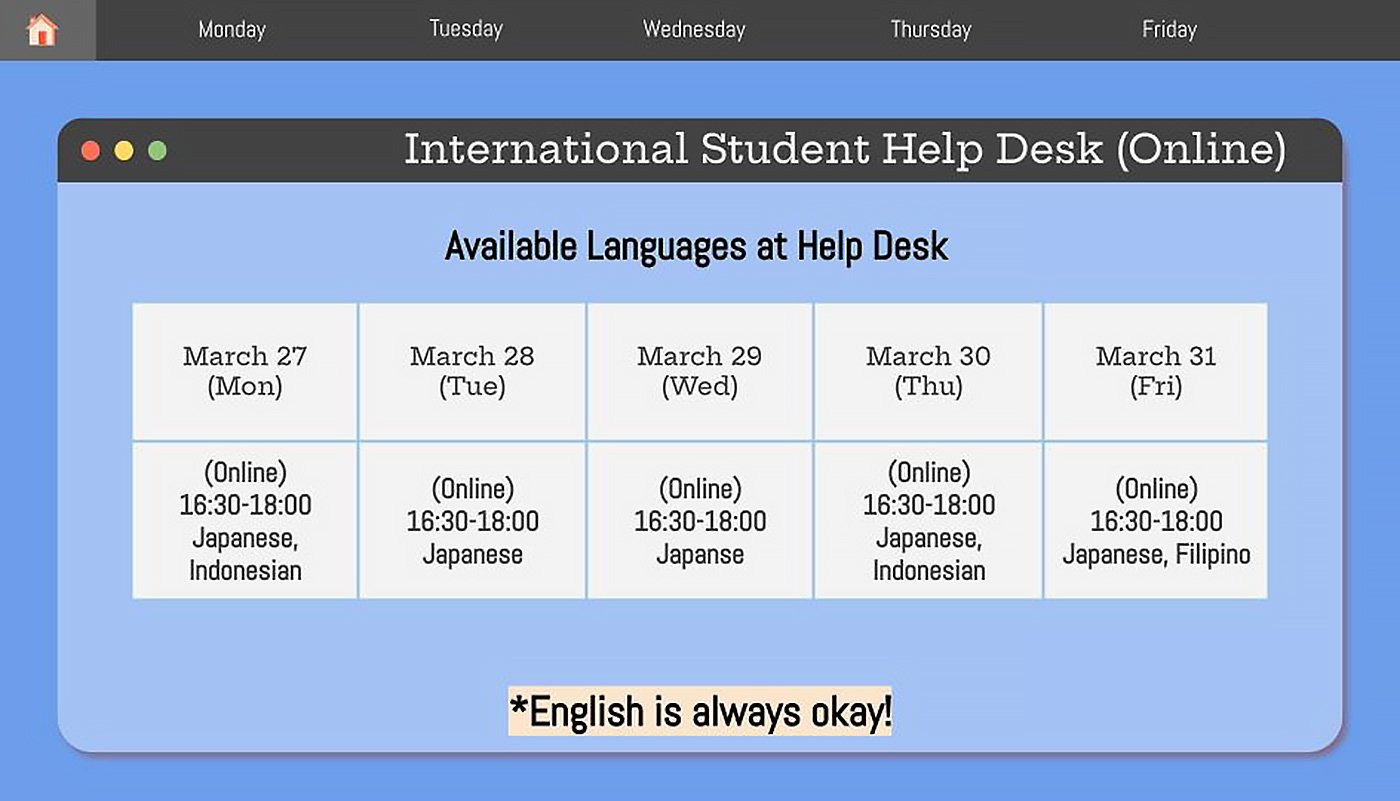 In person: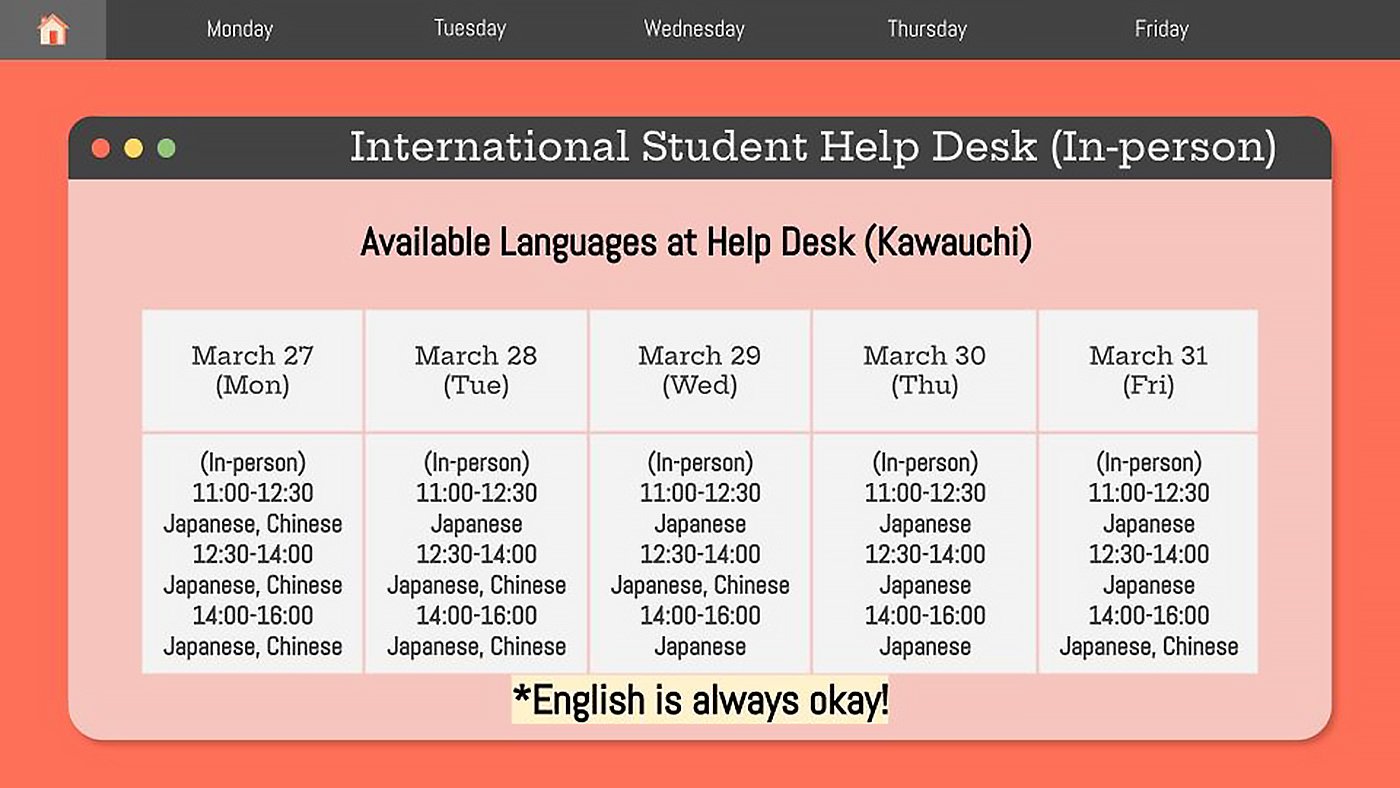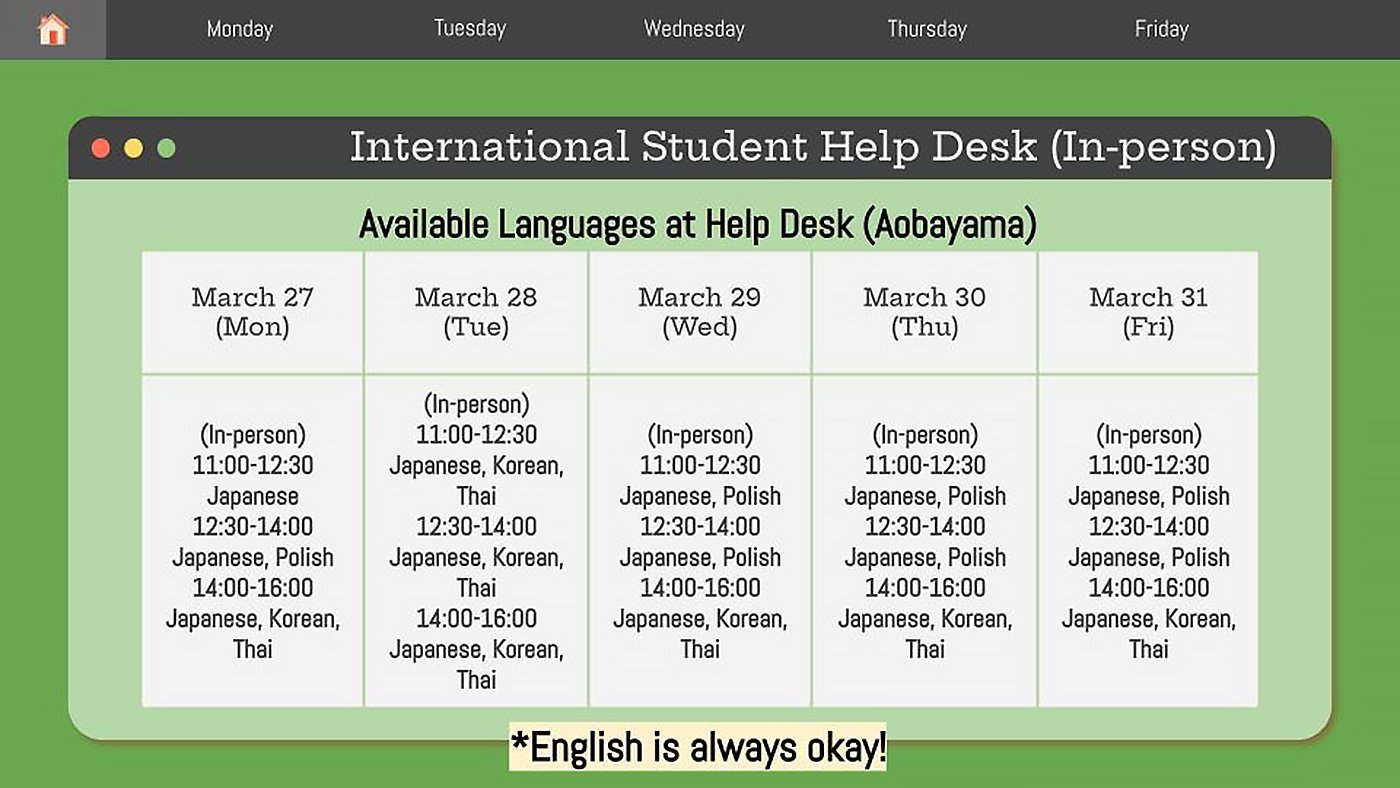 By email:
Send your questions to the Help Desk at: helpdesk

grp.tohoku.ac.jp
The International Student Help Desk was first set up in April 2019 to help international students adjust to being in Japan by providing assistance, such as navigating student life on campus, explaining procedures at government offices and hospitals, translating notices and giving directions to places around Sendai.
Staff at the Help Desk are Tohoku University students, most of whom have experience studying abroad and can relate to the challenges of being a foreigner trying to fit in a new environment. Anyone needing a bit of extra support is encouraged to stop by or make contact online.
For more information about the Help Desk, please click here: https://www.insc.tohoku.ac.jp/english/support/international-student-help-desk/
Contact:
Rumi Watanabe
Global Learning Center
Tel: 022-795-4988
Email: rumi.watanabe.c5

tohoku.ac.jp