The Tohoku University STEM Summer Programme - an interactive exploration of science, technology, engineering and mathematics - made a return in 2023, after a four-year hiatus due to the COVID-19 pandemic.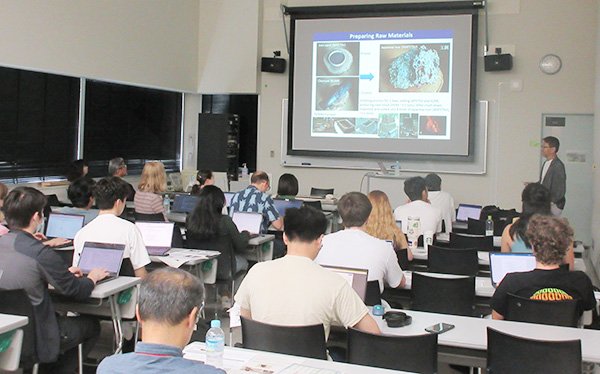 Twenty-four undergraduate students from partner universities took part in the four-week programme, which ran from June 19 - July 14. Through a mix of lectures, laboratory visits and cultural workshops, the students got an overview of the various STEM courses offered at Tohoku University.
For some students it was a rare opportunity to sample a variety of different STEM disciplines; while others were able to deepen their appreciation and understanding of their chosen field.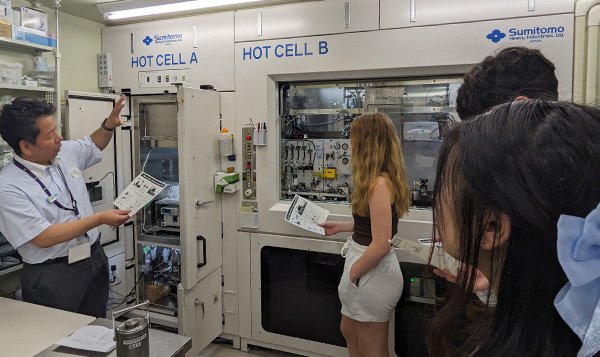 "This past semester, I was kind of wondering if I should stick with material science engineering. Now, learning about all the applications that materials science has, I realize I've made the right choice," said Irena Potochny of Penn State University.
"This programme has unlocked new interests that I never expected, and given me a lot to think about," said fellow Penn State University student Patrick Kedzior. "I'm a computer science major right now but I have not fully decided if that's what I really want to do. After exploring some of the topics on this programme, I'm really interested in aerospace engineering. So I might consider minoring or even switching my major."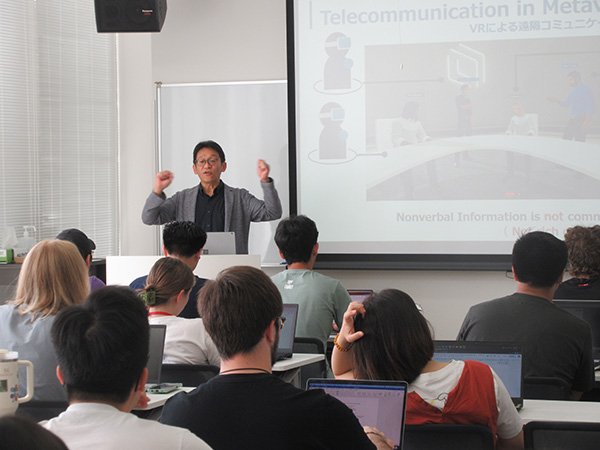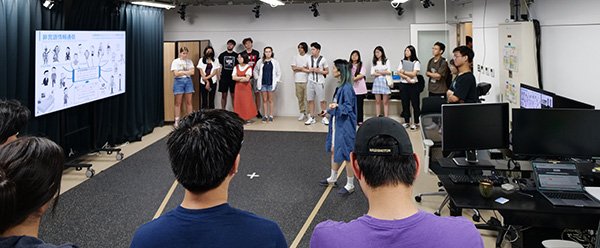 In addition to the perennially popular lectures on materials science, aircraft design and robotics for space exploration, the students also had lively sessions on quantum theory, protein folding problems, a research expedition in Antarctic waters, and the exchange of non-verbal information, virtual and augmented reality.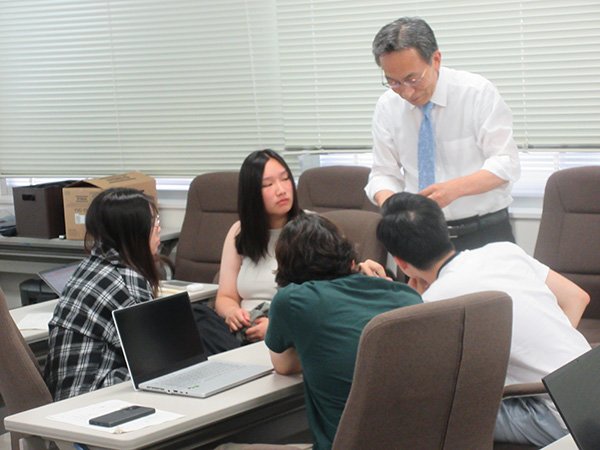 University President Hideo Ohno even put on his teaching hat to give a lecture on spintronics. He explained how magnets can be reversibly switched through low power electrical means driven by the phenomena of spin-transfer torque and spin-orbit torque. "This application," he said, "can make a real difference towards reducing global energy consumption."
The students also learnt about how synchrotron radiation is produced, its properties and the physics behind the phenomenon, ahead of a visit to NanoTerasu, the next generation synchrotron radiation facility that will begin operations next year on Aobayama Campus.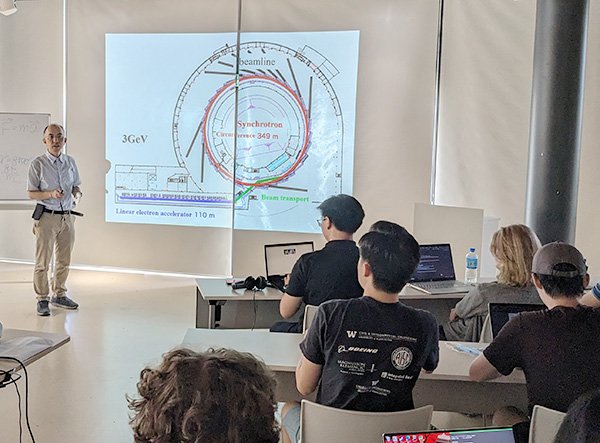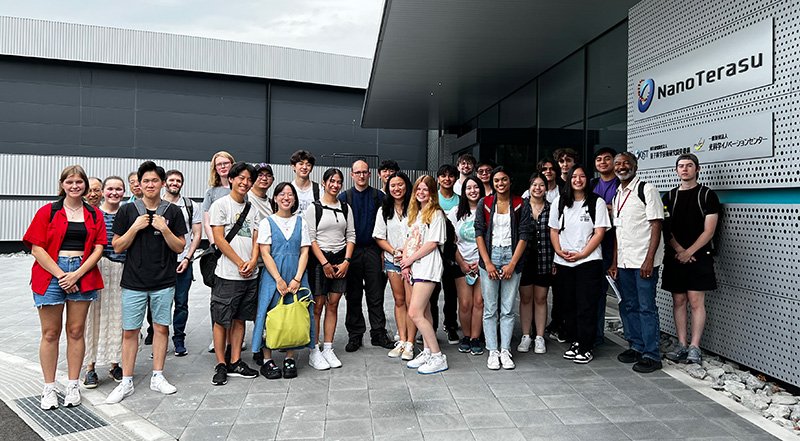 "My favourite part of the programme has been the lab tours. I really like that there's usually a lecture first where the material is explained, and then we go to the labs and we have a better understanding of what we are looking it," said Marcial Romero Gomez from the University of Washington.
Taking the occasional break from science, the students attended weekly Japanese language classes and workshops on flower arrangement (kado), Japanese tea ceremony (sado), origami and aikido. "The cultural experiences really add memories to this trip and make it even more unique," said Kedzior.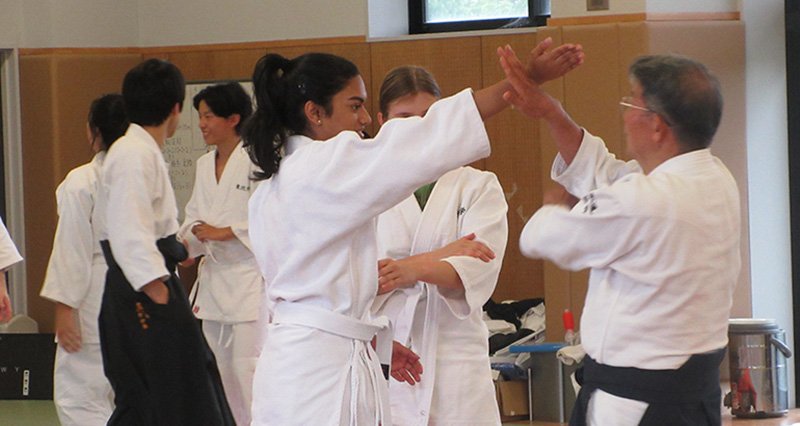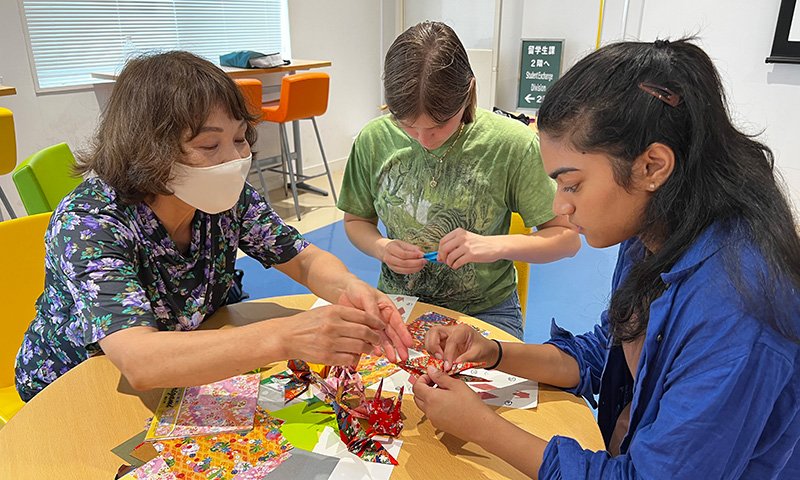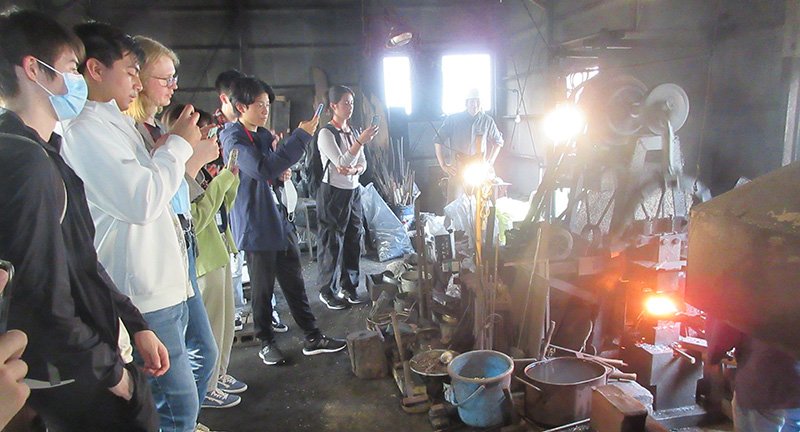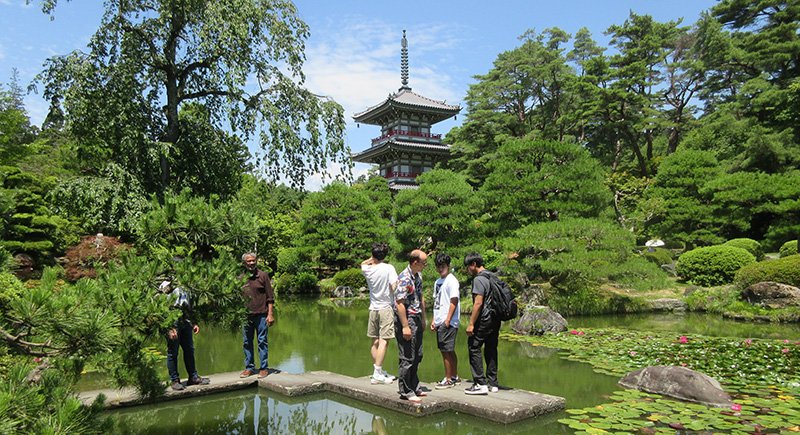 Field trips included visits to a swordsmith's workshop, the castle city of Shiroishi, and to the historical Rinno-ji temple to learn about Zen Buddhism
The students also travelled to the coastal areas affected by the 2011 Great East Japan Earthquake; and spent a day at the Onikoube and Naruko hot springs.
"That was my favourite field trip! I really enjoyed seeing the hot springs and just being out in nature," said Potochny.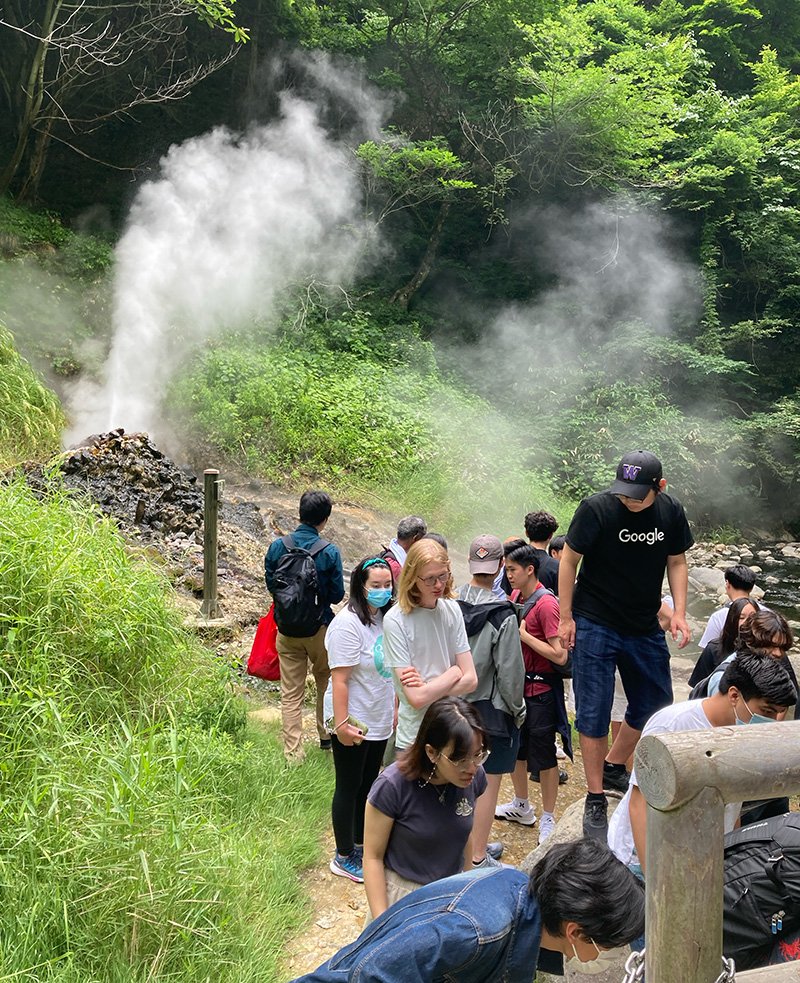 Neha Arunkumar from the University of Washington agreed. "The geo-microbiology field trip to the natural hot springs was great. We got to see a crater lake and the professor told us about the chemical reactions taking place. He even measured the temperature and tested the pH in front of us, which was very interesting," she said.
"I find the different technologies here fascinating because I'm an electronic and computer engineering student. But what I've enjoyed the most was the chance to learn about a different country and culture," said Kai Gledhill-Lawson from the University of York. "This programme has opened me up to so many new experiences, I want to come back and also explore more of the world."
For more information about Tohoku University's exchange programmes, please visit: https://www.insc.tohoku.ac.jp/english/exchange/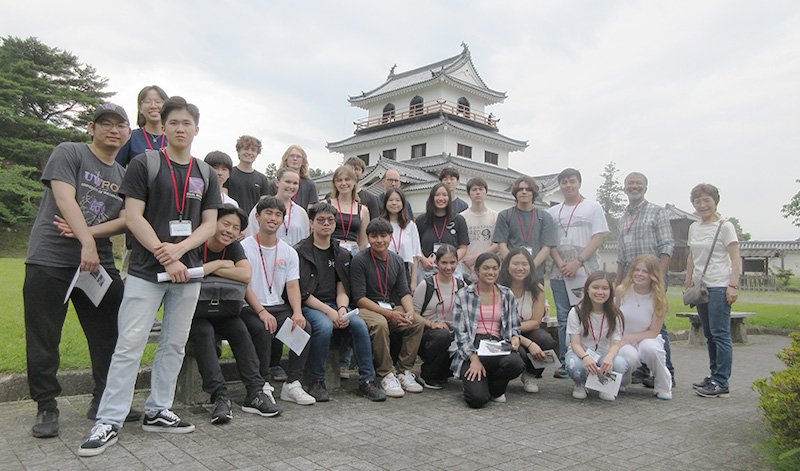 Contact:
Tohoku University STEM Summer Programme (TSSP)
Email: tssp

grp.tohoku.ac.jp