Members of the Tohoku University Alumni Network met on July 16 for its annual Founders Day get-together. The online event - which attracted some 40 former students, faculty and staff from 19 countries - was also part of the university's 115th anniversary celebrations.
In his opening remarks, Tetsuya Nagasaka, Vice President for Social Outreach and Research Collaboration, spoke about the university's trailblazing history of accepting women and foreigners at a time when it was not common to do so in Japan.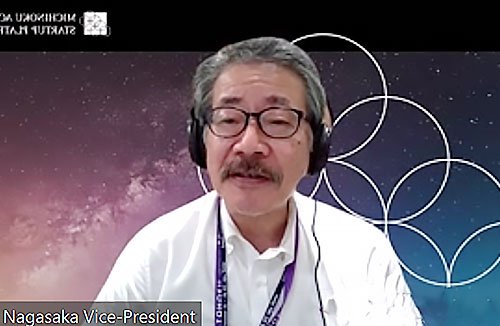 He urged all international alumni to stay connected and to play an active role in the 115th anniversary celebrations, adding that "you are all here today as an important part of the history of Tohoku University."
Nagasaka, who is himself a Tohoku University alumnus (Department of Materials Science, 1980), then introduced the "Liaison Teams" which have been established to strengthen ties with alumni in various countries. "Each Liaison Team consists of faculty members from that country, so students and alumni can communicate easily and more freely in their native language."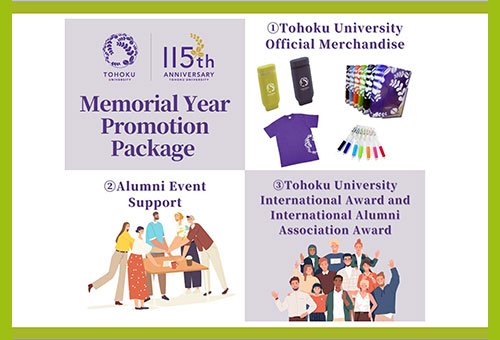 Participants were also told about a 115th Anniversary Memorial Year Promotion Package, to support alumni association activities this year. Resources include Tohoku University branded merchandise, financial and physical support for alumni events, and even special awards.
"We want to honour alumni who have made significant contributions to the university's international presence," said Andi Holik Ramdani of the Global Engagement Division. "This can be through academic, cultural and social achievements, as well as outstanding alumni association activities."
The main part of this summer event focused on the university's Green Goals Initiative and featured interactive lectures by researchers in fields related to green technology, recovery and resilience, as well as social innovation. (It was pointed out that the speakers are also chairmen of their respective country's Liaison Team.)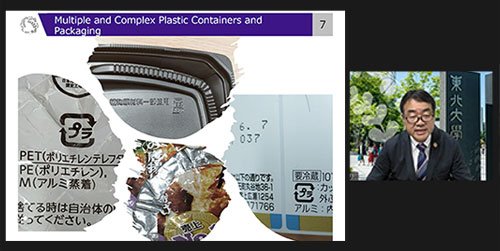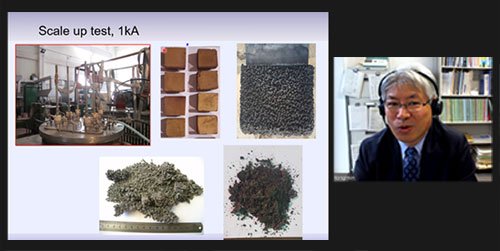 Professor Yu Jeongsoo (South Korea), from the Graduate School of International Cultural Studies and the Graduate School of Environmental Studies, spoke on the joint efforts between industry and academia in building a sustainable society.
Professor Zhu Hongmin (China), from the Graduate School of Engineering, spoke on green technology in traditional industries, such as the electrochemical approach to sustainable metallurgical process and recycling.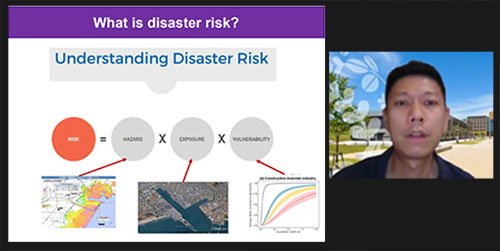 And Associate Professor Anawat Suppasri (Thailand), of the Tsunami Engineering Laboratory at the International Research Institute of Disaster Science (IRIDeS), gave an overview of the interdisciplinary research being done in the field of disaster resilience.
Following the lectures, there were in-depth and active discussions between the presenters and participants in separate Zoom Breakout Rooms.
"The presentation was a good showcase of successful alumni researchers," said Yukiko Takahashi (Graduate School of Pharmaceutical Sciences, 1994), who is currently living in Singapore. "It was my first time joining this event and I enjoyed engaging with everyone. I'm hoping to find a network near me for face-to-face events."
Of course, no alumni gathering is complete without some nostalgia. Andi, who was the MC for the event, led a Tohoku University themed quiz cleverly named "Natsuka-scene," with winners receiving university-branded prizes.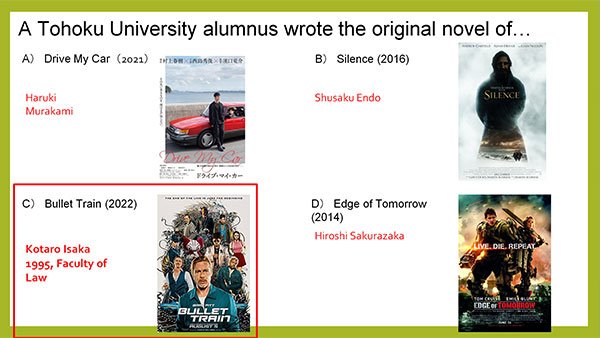 Multiple choice questions tested the participants' memory of canteen food, campus landmarks, department mascots and the university logo. The question that got the biggest reaction was, unsurprisingly, about a fellow alumnus. Many showed delight at learning that the Hollywood blockbuster movie Bullet Train is based on a novel by Tohoku University Faculty of Law alumnus, Kotaro Isaka.
The Tohoku University Alumni Network organizes activities throughout the year including biannual online get-togethers. The Network is open to all alumni, as well as current members of the university. Alumni Network members will get dedicated alumni and university news, as well as access to special events like this get together. It is free to join.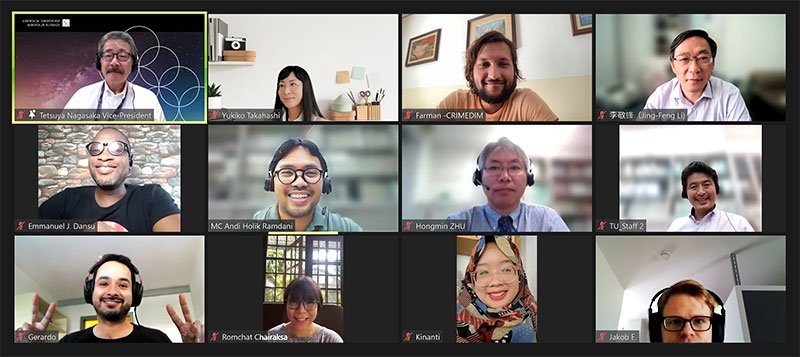 Contact:
Global Engagement Division
Tohoku University
Email: kokusai-r

grp.tohoku.ac.jp