Eighteen students have been awarded the Tohoku University Global Leader certificate for Winter 2022/23. The ceremony was held on February 3 at Katahira Campus.
The Global Leader programme is an important part of the university's efforts to promote co-learning among students of different cultures. Local Japanese students receive the Global Leader certification after collecting points from classes and activities that encourage a global mindset. These include participating in study abroad or international programmes, doing volunteer work and passing foreign language proficiency tests.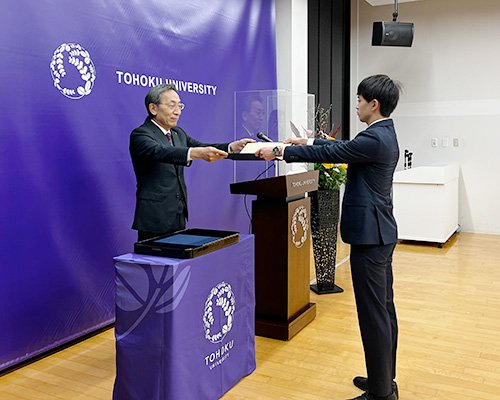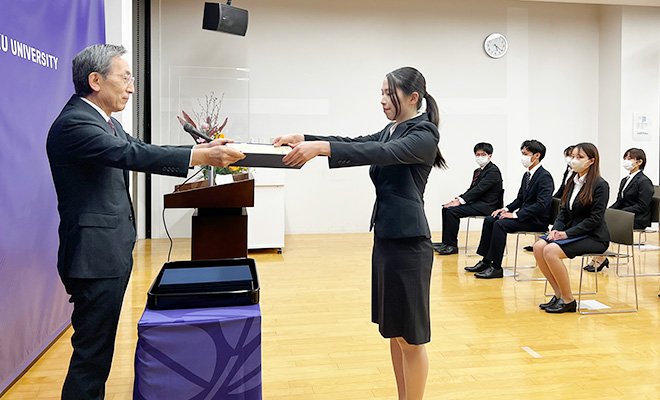 In his congratulatory speech, Tohoku University President Hideo Ohno praised the students for taking on the challenge despite various restrictions caused by the COVID-19 pandemic.
He also spoke of the rapid advancement of technology and Artificial Intelligence, describing tools such as ChatGPT and DeepL as a double edged sword. "We are entering an age where we can rely on AI, so some people think that there's no longer a need to learn foreign languages. But learning a language means being able to understand the culture and ideas behind it," he said. "Tools may be developed to help us, but global leaders must still communicate in the true sense of the word, in order to build trust between people across borders."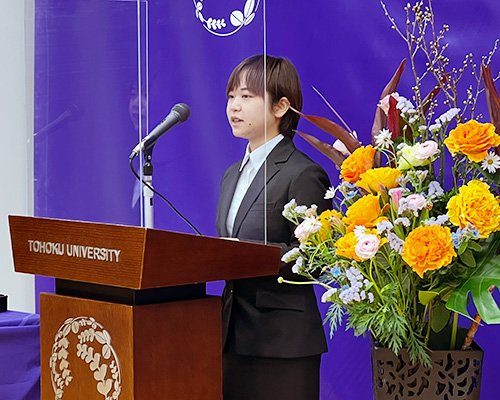 Speaking on behalf of the recipients, Atae Takeda, a third year student from the Faculty of Science, said that "the listening skills and acceptance of diversity that we learnt in the TGL programme have been put to good use in the connections that we have made beyond the classroom."
Following the ceremony, the students had an informal talk session with President Ohno. They asked him about his experiences as a student and sought advice for their own future.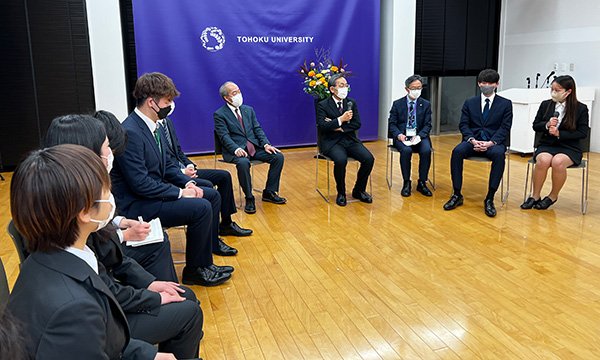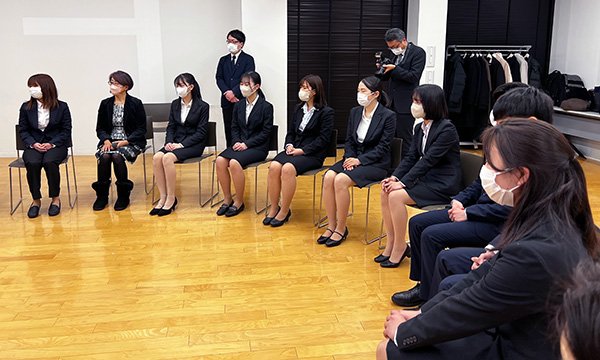 On the benefits of going abroad as a student and as a working adult, President Ohno said that "it enriches your life by giving you a multifaceted perspective." On what it takes to be a successful researcher, his advice was to "build a good and strong network."
And when asked where he gets his energy from, he pointed at his audience. "The source of my energy is students like you. It makes me happy when students are motivated to learn and do their best."
Since the programme began in 2013, more than 200 students have been awarded the Global Leader certificate.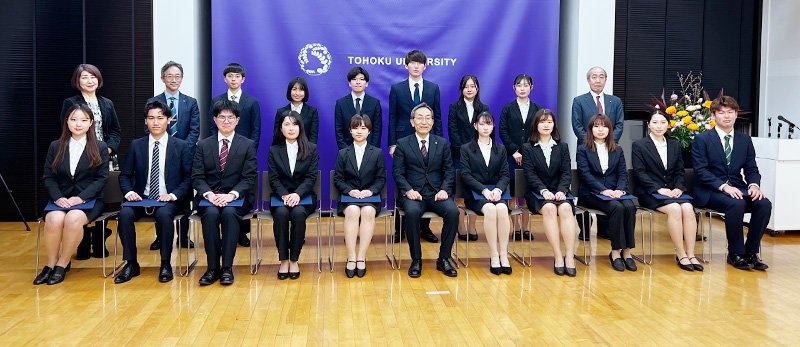 Contact:
Student Exchange Division
Tel: +81-22-795-7820
Email: sab_query

grp.tohoku.ac.jp