The Tohoku University Japanese Programme (TUJP) had its first in-person winter session this March, with 24 participants from five countries across Asia and Europe. It was the first time since the COVID-19 pandemic, that the popular exchange programme was held in its original multi-cultural, in-person format.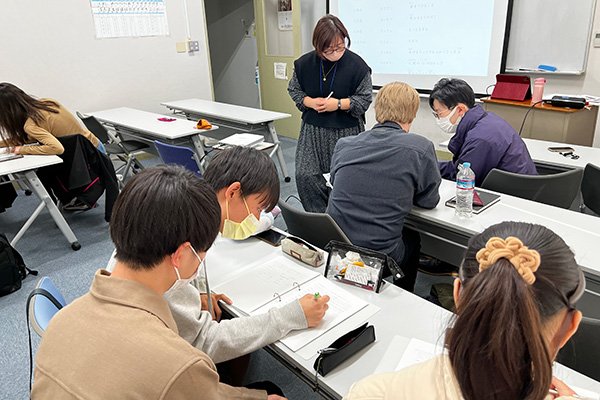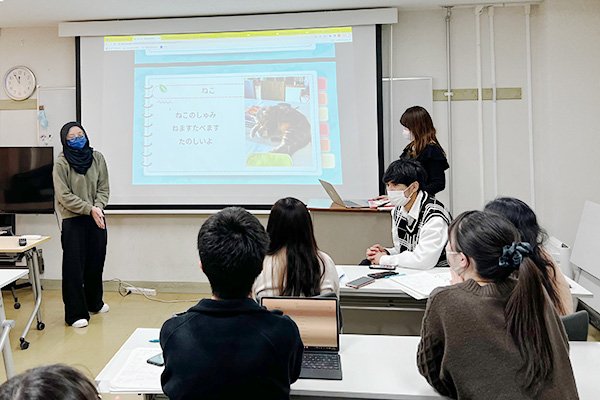 From March 1 - 14, participants attended intensive Japanese language classes. They were divided into three groups based on their proficiency level.
"I had zero Japanese when I came, so I've had to start from the basics," said Gan Zhen Xiang of Universiti Malaya. "In class, we learnt expressions that can be used in daily life, like how to order food in the cafeteria. So I've been practicing ordering my own food."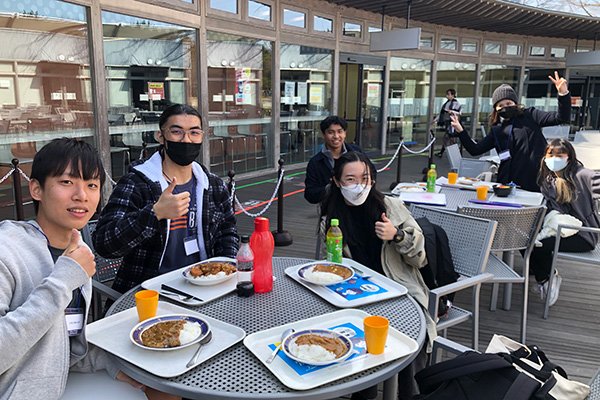 For Gabrielle Cheynet of INSA Lyon, who's already fluent in Japanese, the advance level classes gave her an opportunity to further improve her conversational skills. "My Japanese classes in France focused a lot on reading comprehension and grammar. Here, it's more about speaking and using Japanese to communicate," she said "I especially enjoy speaking to the Japanese students."
More than 20 student volunteers on the university's Buddy Programme, provided local support to the TUJP participants by helping them with their classes, interacting in Japanese and showing them around Sendai.
"I was surprised at how involved the Tohoku University students are with us. They've not only helped us in class, but taken us out in the evenings too," said Pauline Baur of TU Dortmund University. "I didn't expect to meet so many people in such a short time. It's been really cool."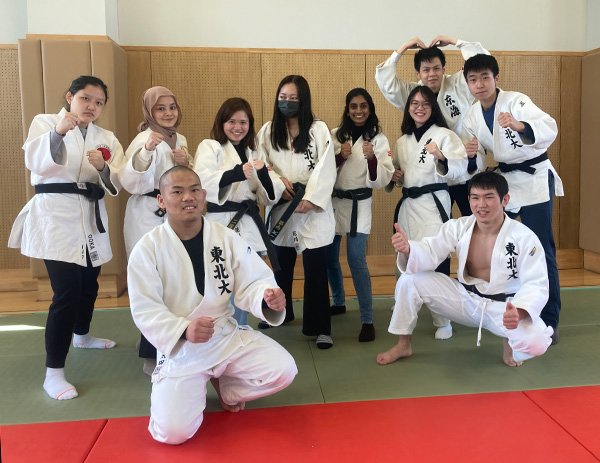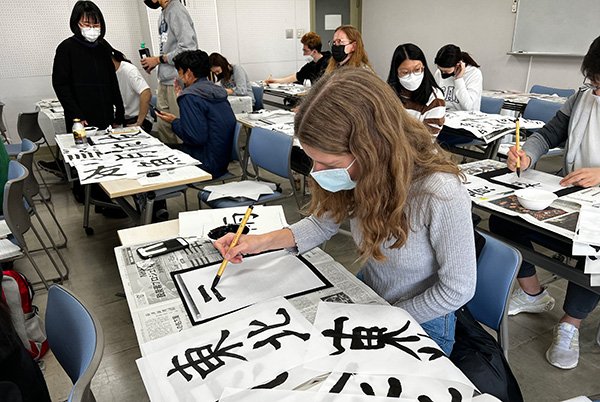 In addition to Japanese language classes, the participants attended workshops on Japanese culture. They visited the university's judo club for a practice, tried their hand at Japanese calligraphy (known as "shodō") and at writing haiku.
They also had the chance to wear a full traditional Japanese yukata, and learnt Sendai's traditional sparrow dance, Suzume Odori, with the help of professional dancer Nanae Inatomi.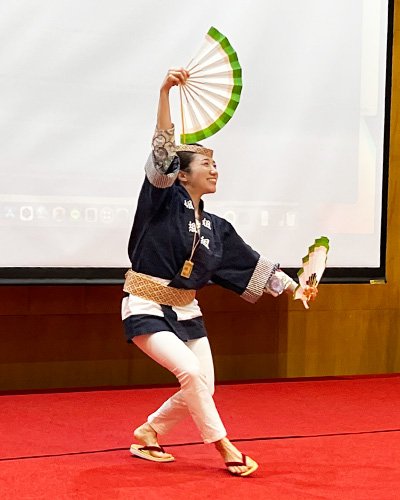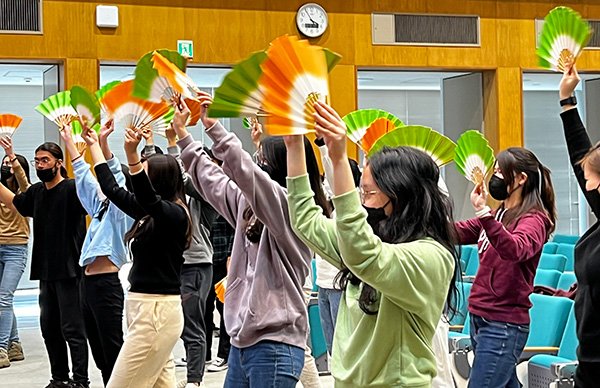 When asked for his favourite class or workshop, Kamarul Adamm of Universiti Malaya said it was impossible to pick one. "All of them! I love all the classes and all the workshops! These two weeks have been really fun, and I'm just sad that it has to end."
TUJP will be back this summer, and the university is planning to add more in-person and online sessions throughout the year.
"Once travel restrictions became more relaxed and international students started coming back to Japan, we realised that interest in our in-person exchange programmes was very high," said Senior Assistant Professor Yukiko Shimmi, one of the organisers of TUJP. "So looking ahead, we'd like to offer more exchange programmes like TUJP, where participants can learn Japanese and interact with our domestic students for a full immersion experience."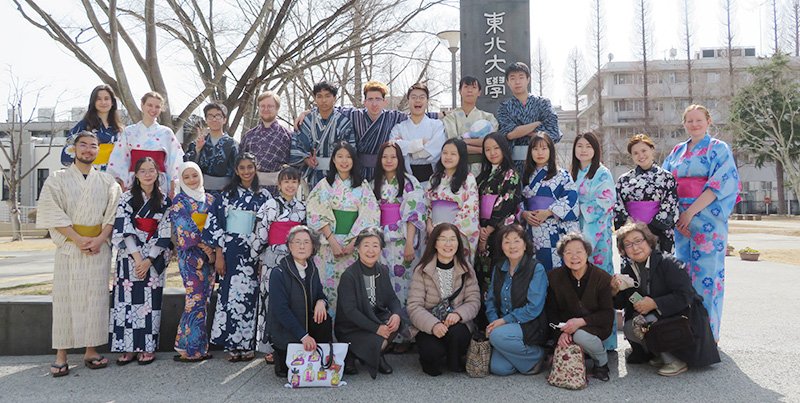 To find out about more about future TUJP sessions and other exchange programmes at Tohoku University, visit the Global Learning Center's website.
Contact:
Tohoku University Global Learning Center
Tel: +81 22 795-4818
Email: tujp

grp.tohoku.ac.jp (for TUJP)
Email: studyab

grp.tohoku.ac.jp(for all other exchange programmes)