The inaugural Tohoku University Tech Open was held at Katahira Campus on August 4. The event was open to all students, faculty members and university alumni who have an innovative science-based business plan featuring research generated at Tohoku University.
There were 19 entries in all, from which seven were selected for the final at Sakura Hall. The finalists were each given five minutes to pitch their innovation and business plans to a panel of judges, after which they fielded detailed questions about their ideas.
The contestants were judged on the originality and marketability of their business plans, the feasibility of their products, as well as their presentation skills.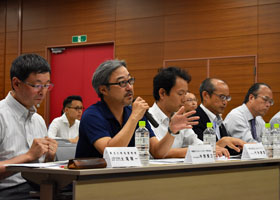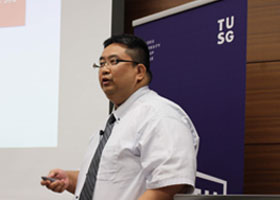 Dr. Shigeki Moriguchi from the Graduate School of Pharmaceutical Science, won first prize for his plan to commercialise a drug to treat Alzheimer's Disease, which he'd discovered in his own research.
Moriguchi received a prize of 500,000 yen that will go towards realizing his business plan, and the right to participate in the prestigious Falling Walls Venture held every November in Berlin. Winners of that event will be given the opportunity to make another pitch at the main Falling Walls Conference on November 9.
The Falling Walls Conference was started in 2009 as a showcase for innovation and ideas for social change. It attracts some 700 international decision makers, movers and shakers every year.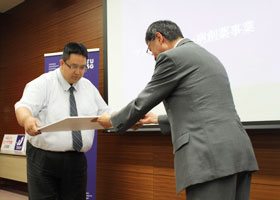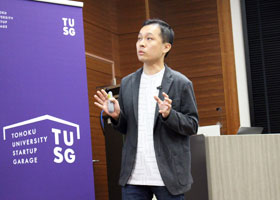 A second prize was given out at the Tohoku University Tech Open final. The New Energy and Industrial Technology Development Organization (NEDO) prize went to Dr. Masanori Muroyama from the Microsystem Integration Center for his presentation on touch sensor systems.
After all seven finalists had made their pitches, Tohoku University alumnus Dr. Woo-Keun Yoon, who is the founder of Life Robotics Inc. and currently a researcher at the National Institute of Advanced Industrial Science and Technology (AIST), made a keynote speech, sharing his experience of getting a start-up business off the ground.
The event ended with a networking session that was open to everyone. Some 70 attendees and contestants used the opportunity to engage and get to know each other, as well as exchange ideas more privately.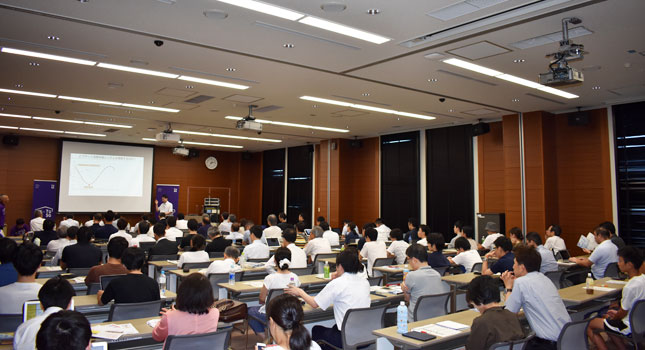 News in Japanese
Contact:
Tohoku University Center of Business Innovation
Email: info.innovation

ml.tohoku.ac.jp