The European Commission and Japan have launched a collaborative project on smart aging as part of the Horizon 2020 Research and Innovation action scheme.
Known as e-ViTA (European-Japanese Virtual Coach for Healthy Aging), the project brings together top research institutes from Belgium, France, Germany, Italy and Japan, including Tohoku University's Smart-Aging Research Center.
Europe and Japan are seeing demographically aging societies, with shrinking workforces and rising social security costs. The project seeks to develop a virtual coaching system that can promote active and healthy living among the elderly, so as to improve their ability to live independently.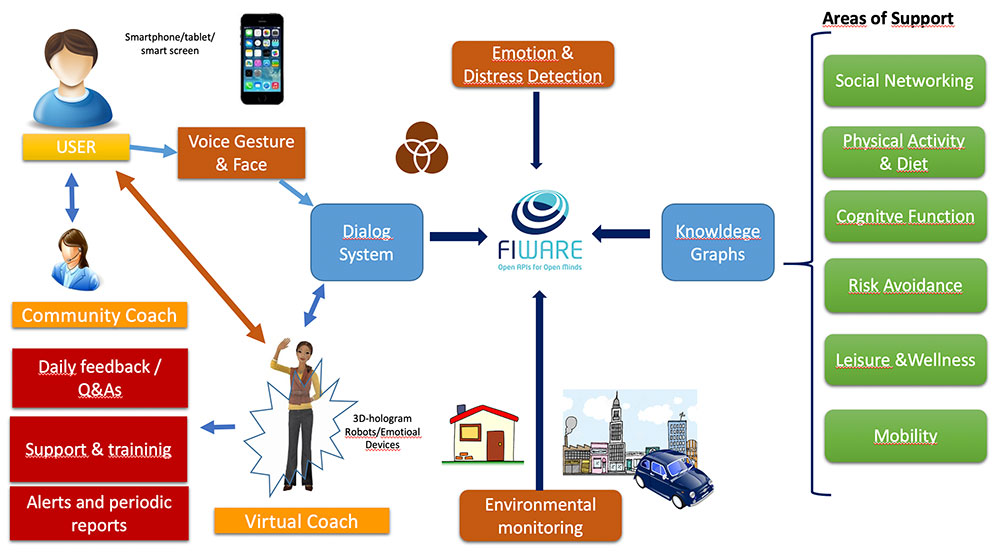 The e-ViTA virtual coach will provide personalized advice and recommendations based on big data analytics, social-emotional computing and reliable artificial intelligence (AI). Information is collected from external sources and environments, as well as sensors installed in holograms and robots at home. The system builds on interactions with the user through multimodal, spoken dialogue and emotion recognition technology, including the ability to recognize facial expressions.
It is hoped that interaction with the virtual coach will empower the elderly to better manage their own health and daily activities, by addressing cognition, physical mobility and social interaction. Self-care can also be improved through the system's ability to detect risk and perform tailored intervention in smart living environments.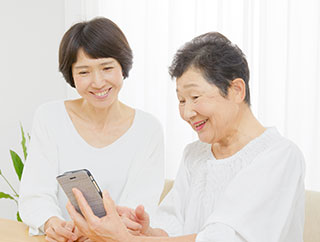 In Japan, internet usage among people in their 70s and 80s is quite high, though mostly for email and basic search functions. e-ViTA will therefore include a "skills acquisition" programme in which university students will teach the elderly how to use more sophisticated information and communications technology, or ICT. In return, the elderly could offer the students myriad career or life counselling.
"A major feature of this project is that we are building a system that puts the user at the center of all technological development," said Professor Yasuyuki Taki of Tohoku University's Smart-Aging Research Center. "No matter how good a system is, it won't be effective unless the users - in this case, the elderly - embrace it in their daily lives."
The e-ViTA project will run for three years with about one billion yen in funding. Once the virtual coaching system is developed, there are plans to install it in actual living environments in Sendai, Tokyo and Nagoya, as well as selected cities in Europe, for a proof-of-concept study to assess its feasibility and efficacy.
Contact:
Tohoku University Smart-Aging Research Center
Professor Yasuyuki Taki, Assistant Professor Toshimi Ogawa
Tel: +81 22 717-8824/8582
Fax: +81 22 717-8560
Email: sac-nmr-office

grp.tohoku.ac.jp